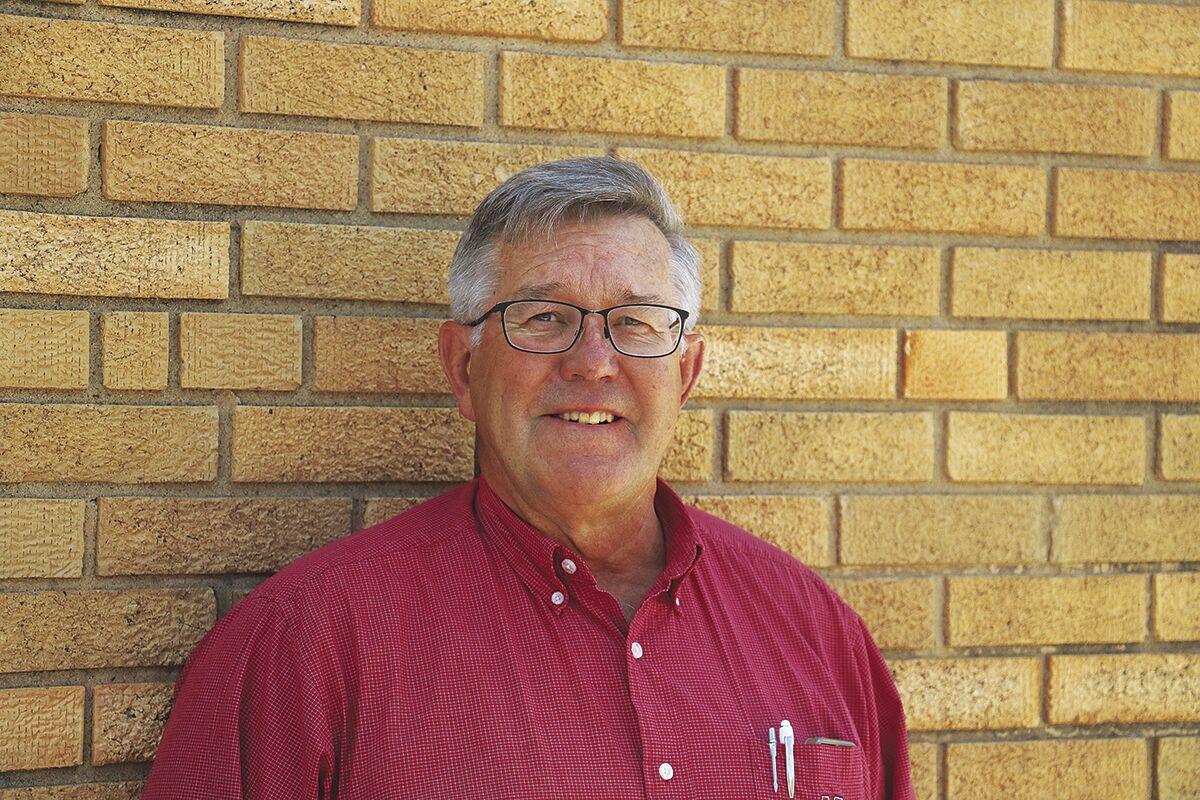 LEXINGTON — Bruce Treffer is retiring from his position as Dawson County Extension Educator, a position he has held for 43 years.
Treffer said he was trained in 1978 with the Dawson County Extension office, during this time he worked with Harold Stevens and Dave Stenberg, Treffer said he enjoyed working with both men.
After finishing his training, he worked in Burwell for a period of four months but eventually returned to Dawson County in 1987. Treffer said he had several reasons for returning, including his enjoyment working with Stevens and Stenberg and having more opportunities for him and his wife Christy, who was working as a journalist.
Back in the late 1980s, Treffer said they were known as county agents and were more generalist than specialist at the time. His expertise was in animal science, but he also worked with crops, community development, 4-H, all while navigating the 1980s farm crisis.
Part of the job was meeting with producers and finding out what their needs were and then identifying experts that could help, or find information that would be beneficial.
As the Extension is part of the University of Nebraska system, another part of the job was a back and forth between producers and the university. The reports from extension members would help shape university research and policy, Treffer said.
Treffer worked especially in the field of animal science and worked with producers and feedlots to become more sustainable and profitable.
The biggest change in the field over the years was technology, Treffer said, when he first started out he had a slide rule and then was able to upgrade to a calculator. Computers also became a necessary tool, going from the old card readers, to the software systems of today.
"The technology has changed dramatically," said Treffer, "there is something new every year."
Another change Treffer noted was the Extension moving from generalist work, to much more specialization. For instance, the Extension educator position requires a Master's degree and trainings, such as tractor safety, are now done by experts.
Treffer recalled his work with 4-H, noting children have become much busier as more opportunities have become available. He said it was pleasing to see multiple generations of a family come up through 4-H and then go on to be leaders in their community.
He also said there satisfaction with seeing people succeed in 4-H where they might not have otherwise due to the wide range of opportunity it provides.
You also get to see individuals bloom, Treffer said, in one instance, at a first 4-H meeting, a child was unable to say their name to the group due to nervousness, years later the same person is going on to win multiple awards in horse showings, able to answer judge's questions astutely.
"You get to see people change for the better," Treffer said.
When asked about his plans after his retirement, Treffer said he plans to attend his children, Leah, Sarah and Greg, activities. Leah is in Salina, Kan. and Greg and Sarah will both be seniors at Lexington High School.
Treffer said his family has been "really supportive," over the years and he has enjoyed working with his co-workers in the Extension office.
He said he will miss working with people, but he is simply, "shifting gears."