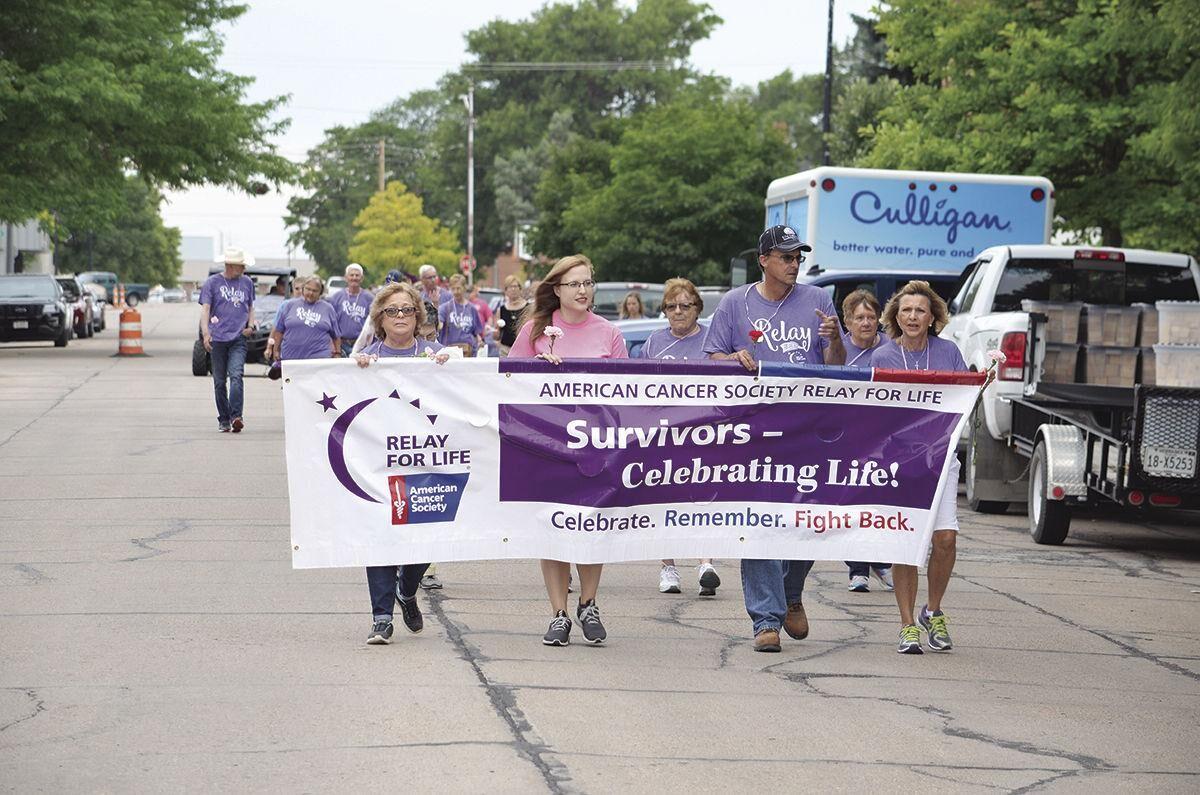 GOTHENBURG — The 27th annual Relay for Life of Dawson County on Aug. 6 at the Gothenburg Senior Center, 410 20th St., promises to raise awareness and offer hope to all those who have been diagnosed with cancer, the second leading cause of death in the United States.
"We have chosen '2021 — Our Year of Hope' for a reason," event leader Mary Harbur, of Gothenburg, said in a press release. "Hope can be a guiding force in our lives. With hope, we can see opportunities and can choose a path to lead to something positive. Hope is our superpower."
Everyone is welcome to attend the event. Dollars generated by the relay are donated to the American Cancer Society for research, education, advocacy and patient services.
The current fundraising total on the organization's web page is at $12,663 with more expected to be added closer to the event.
Leading up to the event will be an online silent auction with many donated items available. The user-friendly link to the Silent Auction is www.RelayForLife.org/DawsonCoNE and will start at 8 p.m. Monday and go through Aug. 5 at 11:45 p.m. Go to the upper left corner to log in or create an account to bid on items. Items may be paid for and picked up during the relay Aug. 6.
The Relay for Life begins at 5 p.m. with a dinner for survivors and caregivers of pulled pork sandwiches, potato salad, baked beans, chips, cookie and water. At 6 p.m., the meal opens up to the public for a freewill donation. Participants can "grab-and-go," but are encouraged to stay and participate in the relay. There will be seating at picnic tables or in the senior center. Lawn chairs are welcome.
Opening ceremonies begin at 6 p.m. with state Sen. Matt Williams of Gothenburg as guest speaker. Carter Kincheloe of Gothenburg will sing the national anthem. Music for the event will be provided by DJ Steve Clouatre of North Platte, who returns for his
The survivor/caregiver lap will follow, led by two honorary chairpersons, Ron King of Lexington and Michelle Stevens of Kearney, a Gothenburg teacher. All cancer survivors are invited to take part in this celebration of victory over cancer and receive a gift at the survivor table. No registration is required.
A corn hole tournament will be in full swing with on-site registration. The suggested donation is $25 per team of two throwers. Prizes will be awarded.
Two Gothenburg vendors will be on site and will donate part of their sales to Relay for Life. Those attending can purchase drinks at The Coffee House trailer or check out the Mylah Rose Boutique booth.
Luminaria will be available on site for a donation of $10. Those attending are welcome to walk the luminaria trail and read the names of loved ones. Each bag represents a celebration of a cancer survivor's victory or a memory of a loved one lost to cancer. Candles in the bags will be illuminated at dusk for the luminaria ceremony. Cancer survivors and others attending are invited to share their cancer stories.
Relay ends with a Lap of Hope at 11 p.m. as those remaining at the relay renew their commitment to fighting cancer and keeping hope for a cancer-free future.