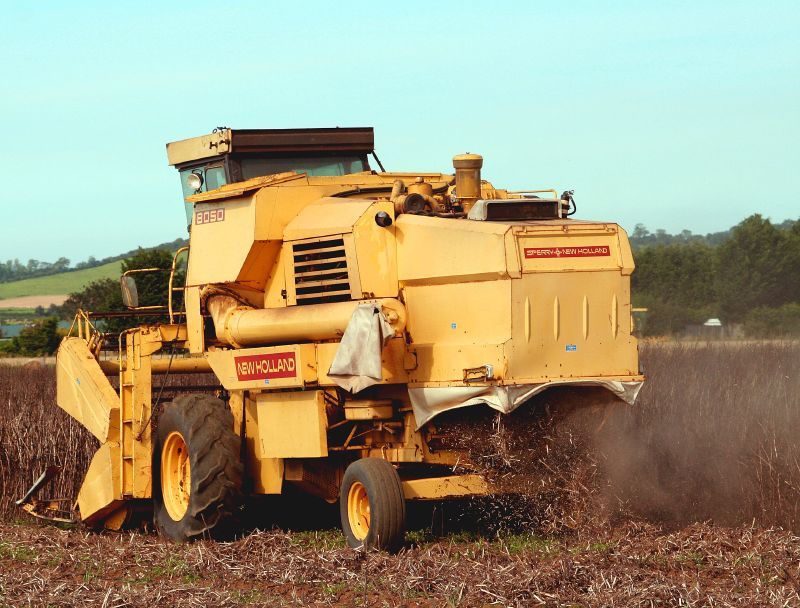 Former employees of the Sperry-New Holland combine plant in Lexington are encouraged to attend a reunion at Husker Harvest Days in Grand Island.
The reunion will be held Tuesday, Sept. 15 at the Case IH tent area at Husker Harvest Days. No time is set; the tent area will be open throughout the day. The event will also serve as a showcase for a TR70 combine produced at the Lexington plant, which will be on display.
"In a 40th year anniversary promotion of it (TR70), there is a plan underway to gather as many and any former employees for a reunion on this day. Bring your own lawn chair. Visit, reminisce, enjoy," said Tom Candy in a announcement for the event.
Candy said he has been reading local phone books to pull the names and contact information for former employees of Sperry-New Holland.
"As I talk to people they come up with names I forgot. I hope we can get a good crowd," he said.
He said the New Holland plant in Lexington opened January of 1975 and closed in 1986 when the jobs were transferred to Grand Island.
Candy said the first ever TR70 combine ever shown at Husker Harvest Days was made in Lexington in 1980. That is the combine that will be on display during the employee reunion, he said.
"It is about 39-40 years old. To see one running is quite a feat," he said.