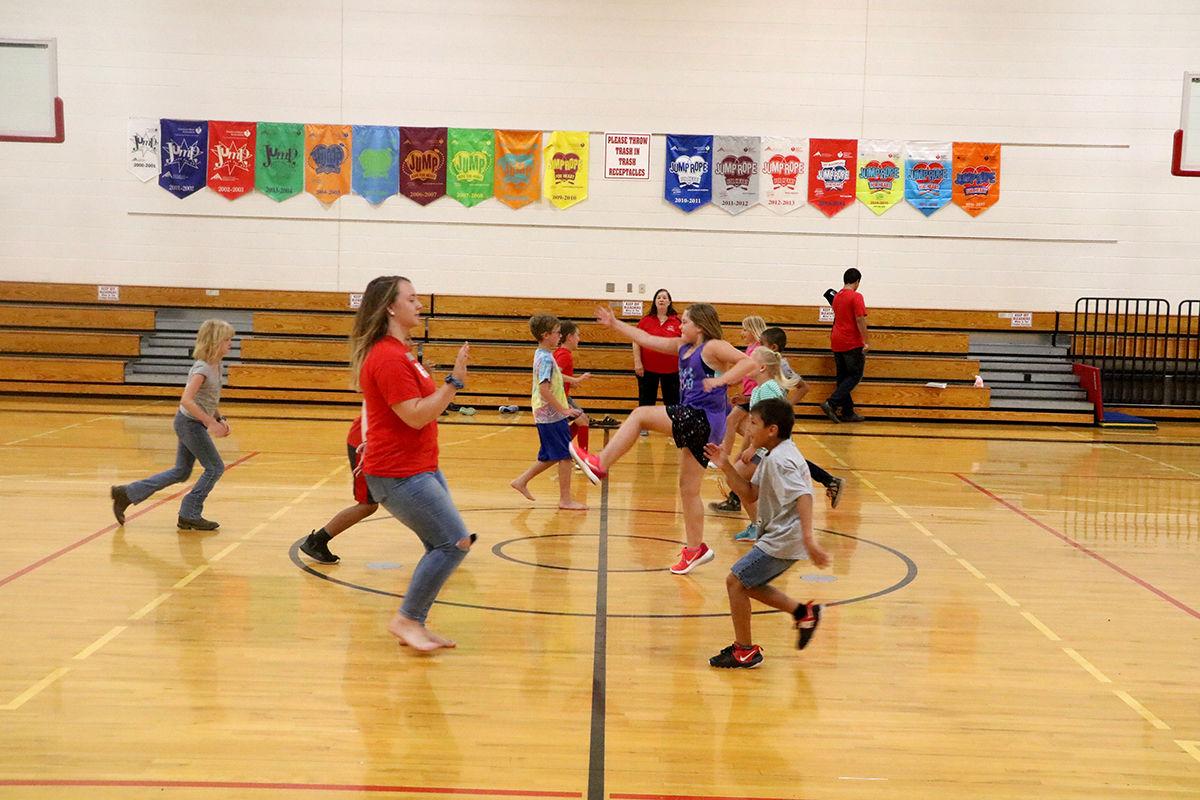 COZAD — The youth of Dawson County have been taking part in Coordinated Approach to Child Health or CATCH, a program that focuses on making healthy food choices balanced with being physically active.
From Sept. 1, 2017 to July 31, 2018 Dawson County youth have been taking part in the CATCH program in Lexington at Sandoz Elementary School and Pershing Elementary School and in Cozad at Cozad Elementary School. Each lesson centered on promoting physical activity with a short nutrition lesson at the end of the class period, said Patricia Luck, Supplemental Nutrition Assistance Program-Education (SNAP-Ed) coordinator.
Before the beginning of a six week session, students took a pre-test to see what they knew about nutrition and physical activity. At the end of the program, students are given a post-test to see how much they have learned from participating in the program.
Lessons taught to the students included how to choose healthier food options, how to read nutrition labels and food safety. Students were also taught food preparation. Some of the food sampled included banana splits without ice cream, ham and cheese omelets and smoothies. At the end of the program, each student received food to take home to enjoy as a family meal or snack.
The program is delivered around Nebraska at 14 sites in 22 counties. More than 2,000 underserved youth took part in the program, Luck said.
Helping to make the program successful were 50 teen ambassadors, who are an important part of the program. Each gained valuable experience working with a Nebraska Extension mentor to help plan, prepare and deliver the local programs, Luck said. Participating in the Dawson County CATCH program were Kaylee English of Cozad and Daniel Zapada of Lexington.
She said organizations that helped make the program possible were Walmart Foundation, 4-H Nebraska Extension, SNAP-Ed and Expanded Food and Nutrition Education Program(EFNEP).
Organizers would also like to extend a special thank you to Walmart and Plum Creek Market Place for supplying the grocery bags and the food used in the recipes that were given to the 400 students that were severed by this grant in Dawson County, said Luck.