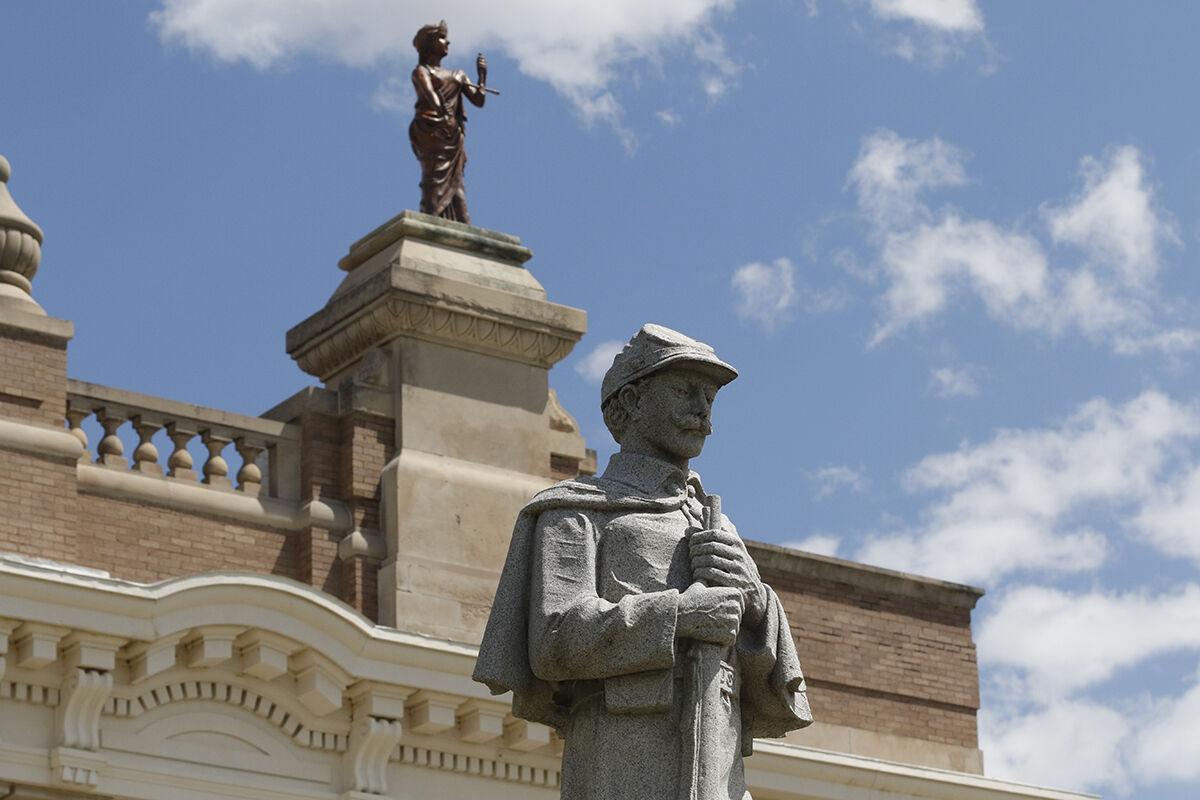 LEXINGTON — Due to a nearly one hundred million loss in agricultural land valuation, as well as other factors, such as the COVID-19 pandemic, Dawson County's tax levy will increase this year to help make up for the difference.
A major reason for the levy increase is the loss of valuation in ag land, which was marked at $3,466,624,882 the previous year, but is now $3,366,845,078 this year, a loss of $99,779,744.
Other factors cited for the levy increase was a loss of funds from highway allocation, costs associated with the COVID-19 pandemic, the addition of added security at the courthouse and costs of raises for county employees.
The tax levy will increase from 0.29 to 0.32, the total budget is $44,058,178.92, the tax call will be $10,875,246.
Some of the larger projects for 2020-2021 include a $1.8 million allocation for road projects and $100,000 for repairs to the south portion of the courthouse roof.
The commissioners approved the final tax request.
Sheriff Ken Moody presented the August crime report to the commissioners, stating the population of the jail was 108 as of Tuesday morning.
He noted revenues were down last month, as they have been most of the year due to the COVID-19 pandemic. One reason was the lack of federal inmate transfers to the jail.
Calls for service fluctuated in August and the sheriff's office is still going over the CARES Act to see how they can and cannot use the funds.
The current distress warrants and delinquent tax list were presented by Treasurer Vickie Clements. She said there had been 35 uncollected warrants, but five individuals came in to pay. Many of the warrants involved trailer homes. Commissioner Dean Kugler noted at least one of the residents on the list was deceased.
During the board of equalization meeting, the commissioners tabled a review of the exempt status of Cozad Camping Ministries until all parties could attend.
A tax correction was also approved for Patricia Thompson, the reason for the correction was that the property was duplicated and two tax bills were generated.
In other action the commissioners,
Approved the signing of the county annual certification compliance form for 2020
Authorized Chairman Dennis Rickertsen to sign the certification of compliance for the Nebraska Board of Public Roads classifications and standards for 2020
Approved a maintenance agreement with Stanard Appraisal Services
Approved a contract for appraisal services from Stanard for Sumner, Eddyville and 1,250 rural residential and ag improved properties.
Get local news delivered to your inbox!
Subscribe to our Daily Headlines newsletter.