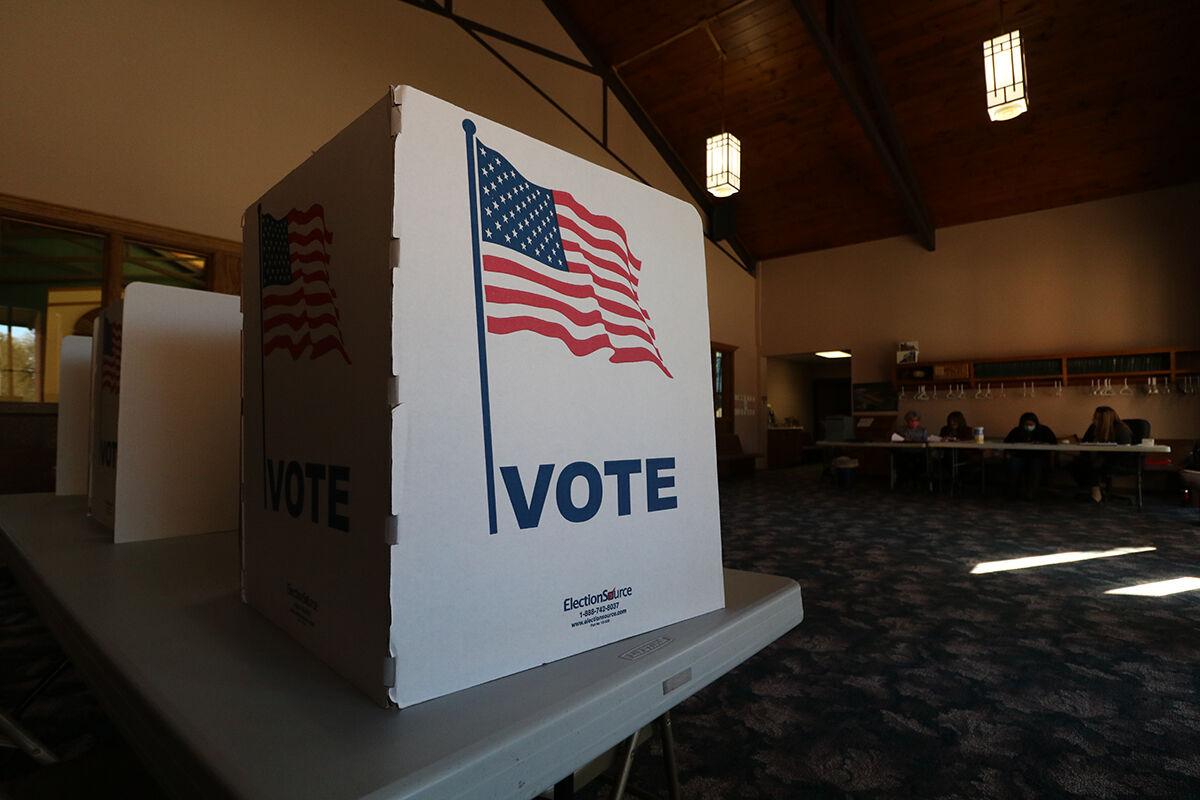 DAWSON COUNTY —  Voters in Dawson County who hadn't voted early took to the polls on Tuesday to vote for a variety of issues including local positions and several state wide issues.
In local races, Rod Reynolds will now represent district five of Dawson County on the board of commissioners after beating incumbent Butch Hagan during the May primary.
Voters chose to elect Jana Hoos, Rachel Hrasky and Jennifer Anderson to the Sumner-Eddyville-Miller School Board.
To represent the west ward on the Cozad City Council, voters chose Torrey Kloppenborg over Debra McArdle.
In a similar situation J. Buddenberg was chosen over William Rahjes to represent the east ward on the Gothenburg City Council.
To represent the village of Farnam, Michal Russman, Darla Lungrin and Cory Heath were voted in.
Over in Overton, Ron Davey, Howard Roth and Jeremy Shubert were chosen by voters.
To the north, in Sumner, Eddy Dean Nichols, Cale Eacker and Troy Ross were picked.
For the first proposed amendment, which would remove slavery as a crime from the state constitution. Since 1875, the Nebraska Constitution has prohibited slavery and involuntary servitude, expect as a punishment for those convicted of crimes.
Overall, 56 percent of Dawson County voters approved removing the clause, while 43 percent voted not to. The amendment was approved on the state level, 68 percent voted to remove slavery as punishment.
The second proposed amendment, would increase the repayment period for tax increment financing from 15 to 20 years for areas where more than one-half of properties are designated as extremely blighted.
There were 58 percent of Dawson County voters who approve, 41 percent who did not. This amendment passed on the state level, with 61 percent voting in favor.
Initiative 428, which could limit the annual interest charged for delayed deposit services, commonly known as payday lending, to 36 percent.
In Dawson County, 77 percent of the voters approved the cap, while 22 percent opposed it. Nebraska as a whole approved the amendment, with 82 percent voting in favor of the cap.
Initiatives 429, 430 and 431 would allow, authorize, regulate and tax gambling at licensed racetracks in the state.
For 429, 52 percent of Dawson County voters approved, 47 percent did not. For 430, 52 percent approved, 47 percent did not and for 431, 55 percent approved while 44 percent did not.
All three gambling initiatives passed on the state level by over 60 percent margin in all three cases.
President and Vice President
Lib. Jorgensen/Cohen: 156
Dem. Chris Janicek: 1,819
Dem. Mark Elworth Jr.: 1,937
Rep. E. Dean Kugler: 2,148
Rep. P.J. Jacobson: 1,830
Rep. Rod B. Reynolds: 952
Central Community College District 2
Central Community College at Large
Central Platte NRD – Sub District 1
Central Platte NRD – Sub District 2
Central Platte NRD – Sub District 3
Marvion Reichert Jr.: 107
Custer Public Power District
Dawson Public Power District Directors
Sumner-Eddyville-Miller School Board
Eustis-Farnam School Board
Cozad City Council East Ward
Cozad City Council West Ward
Gothenburg City Council East Ward
Gothenburg City Council West Ward
Cozad Airport (Six year term)
Cozad Airport (Four year term)
Proposed Amendment No. 1 (Remove Slavery as Punishment for Crime)
Proposed Amendment No. 2 (Tax Increment Financing)
Initiative Measure 428 (Payday Lender Interest Rate Cap)
Initiative Measure 429 (Authorize Laws for Gambling at Racetracks)
Initiative Measure 430 (Authorize Gambling at Racetracks)
Initiative Measure 431 (Tax on Gambling at Racetracks)