COZAD — The sounds of laughter and chatter trickle out onto the street near the 242 House in Cozad.
Diners take advantage of the sunshine and warm temperatures to relax on the sprawling patio at farmhouse-style tables, sipping on refreshing cocktails and partaking in an array of freshly made cuisine. Massive, glass garage doors reveal the garage area of the 242 House. Bright, natural light spills into the garage where the farmhouse aesthetic continues with a high ceiling, a long bar decorated with wildflowers, greenery adorning the walls and a cozy fireplace.
Owner Susan Kuhlman stops at each table, not just to ask how the customers are enjoying their food or drink but to take the time to learn more about them.
"The intention (of 242 House) was to have world-class food and drink and for people to make world-class relationships. Really, that is it — a place of connection. A venue where people can just be," she explained.
Sign up for Kearney Hub daily news updates
When Susan and her husband, Scott, were approached about transforming the 1920s-era home located on the eastern edge of downtown Cozad into a business, their immediate response was "no." The pair moved to Cozad in 2017 after living in Minneapolis since 1991. Susan originally is from Cozad, and Scott grew up in Ogallala. The couple has online marketing businesses, and their goal was to have businesses that they can operate from anywhere in the world. And that's just what they have done.
They've traveled throughout Europe, Asia and the United States; partaking in local fare was a large part of their travels.
"When you travel and have to go out to eat, we always (looked for) local places where locals were, where the lights were on and people were sitting outside and communing. That's what we have always looked for. We've driven through towns smaller than this. You can go to Italy where there are towns of 400 people, and there is always a place where people are gathering, talking and having great food and wine. That exists all across the nations," Susan said.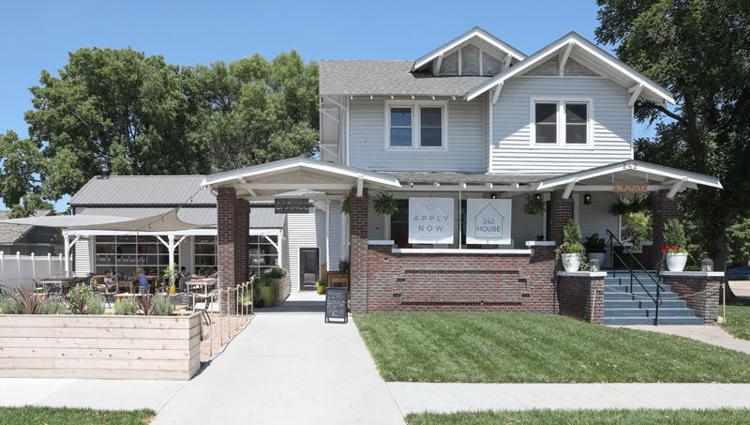 They weren't interested initially in operating a brick-and-mortar business. They moved to the area to be closer to their family, but Susan felt a sense of community missing when they moved to Cozad.
"If community is missing for us — where people go to eat, drink and commune — then maybe it's missing for other people," she said.
The Kuhlmans purchased the home in August 2018 and completely remodeled the inside of the house. They also added the garage and the patio. They opened their doors to patrons in March. Their youngest daughter, Audrey, soon joined them in Cozad and has been helping them with the business.
As customers enjoy their meal, Susan and Scott strive to chat with everyone. If someone has something in common with another customer, Susan tries to bring them together to connect and even form friendships.
"(It's) a place where people know that the doors are going to be open," Susan said.
Along with the warm, inviting environment, the Kuhlmans also want to serve fresh, phenomenal food at 242 House, Susan said.
"We knew we wanted our menu to be a global menu where it changed out often enough that if we kept it small and rotating, our hope is people will eventually come visit us more than once a week or more than once a month for sure. ... We aim for fresh," she added.
Susan recently met with local producers to see what they have available in their gardens that can be served at the restaurant. They recently featured fillet steaks with potatoes that had been dug from the ground earlier that afternoon. The Kuhlmans also provide produce from their own garden, but many of the plants are behind due to a late planting season.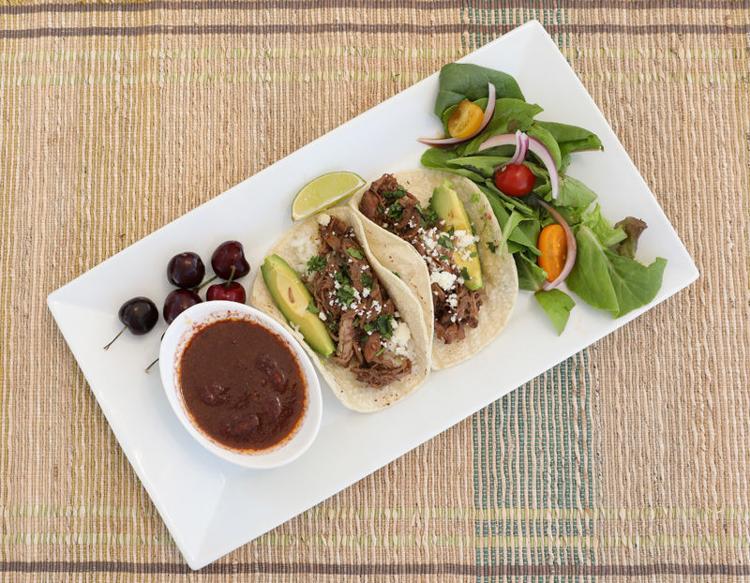 Produce is not the only fresh, local items on the menu at the 242 House. The couple are planning to bring Dawson County beef onto the menu, and they have pork from Bart and Shana Beattie of Sumner. Although every item may not be local, such as halibut from Alaska or buffalo from Wyoming, Susan guarantees nothing is processed. They hope to provide an experience diners may never have had before by trying recipes that may not be familiar to them.
"It's an education process, too. We like to say we are approachable dining. Just trust us. We want you to trust us. It doesn't mean you have to like everything. Just try it. If you don't like it, we will get you something else. It's been really fun," Susan said.
The Kuhlmans also hope to bring different tastes to the community through the beverages the 242 House provides. There are an array of craft beers available, and they've created eight cocktails for the menu. The family encourages people to sit, gather and enjoy the environment at the house, which occasionally includes entertainment.
The 242 House recently hosted the Ogallala Community Jazz Band, and local vocalist Kait Berreckman will be performing at 7 p.m. Aug. 22.
People have traveled from around the region to dine at 242 House, and many travelers have stopped to partake in the restaurant's fare. Susan encourages customers to make reservations for dinner so they can ensure they will have a table and get the full dining experience.
Working with her family is one of Susan's favorite parts about the 242 House as well as seeing others enjoy great food and the company of others.
"For me it's all about providing fabulous food in an environment where people make connections. I'm about people. First and foremost. I get my energy from people," she said.