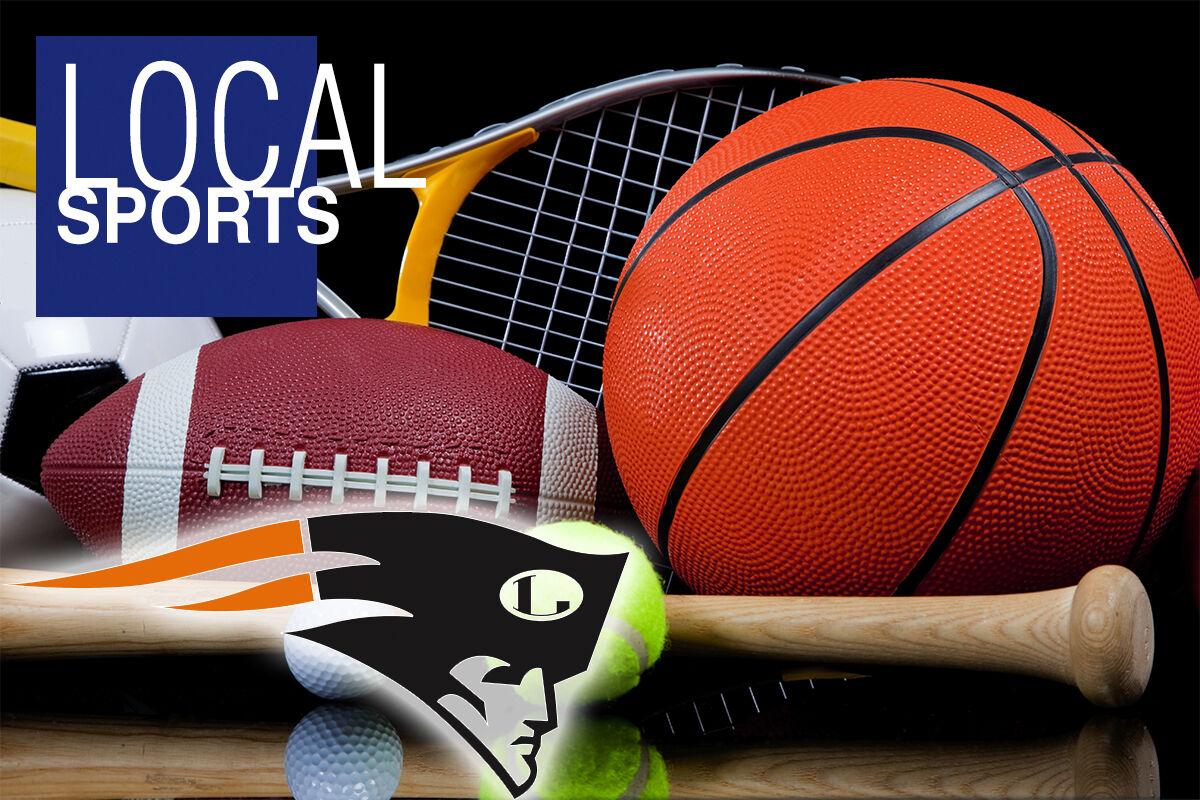 LEXINGTON – With the end of the Lexington Fall sports season comes the Lexington fall sports awards. Fall sports letter winners and participants are as follows:
Letter winners for the Lexington girls golf team include Genesis Acosta, O'Brasia Amos, Isabella Carlson, Abigail Owens, Sydni Ringenburg, Zoey Salem and Brianna Zarate.
Letter winners for the Lexington softball team include Addison Sund, Macey Johnson, Klair Fagot, Alyssa Winter, McKinna Moats, Emily Jimenez, Kalli Sutton, Jordyn Jeffries, Amaya Stewart and Monica Campos.
Participants in Lexington softball were Aaliyah Clouse, Nineht Arvelo-Valasquez, Jaedyn Silvrants, Isabella Morales, Eva Sorto, Jada Araujo, Daniela Solis, Jordan Lans and Venus Sanchez.
Letter winners for Lexington boys tennis include Keith Allen, Marcus Cureton, Holton Edeal, Henry Goodwin, Augustin Lopez, Ethan Mins, Angel Perez, Morgan Bailey, Jase Carpenter, Andres Salinas, Greysen Strauss, Topher Swartz and Dru Truax.
Participants for Minutemen tennis include Landon Bowen, Cesar Garcia, Thomas Hakonson, Jesus Ramirez, Luis Castellanos, Anthony Chavez, Logan Dowling, Adrian Galvan, Yahir Mendoza, Ben Ward, Aaron Hakonson, Finley Neher, and Anthony Zamudio.
The Lexington football letter winners for the 2020 season include Daniel Arevalo, Sebastian Barrios, Shane Callahan, Luis Ceja, Noah Converse, Angel DeLa Torre, Juan Carlos Gonzalez, Keving Gonzalez, Cristian Laorca, Caden Neben, Alexander Pedro, Harold Pineda, Alex Ramos, Anthony Rodriguez, Julio Rodriguez, Jason Tovar, Ismael Ayala, Ali Bakhit, James Hernandez, Leonardo Martinez, Angel Molina, Manuel Ortega, JaeDee Rasmussen, Isaac Scharff, Hunter Stewart, Fredy Vargas, Levi Converse, Landen Johnson, Conlan Kjar, Jacksen Konrad, Levi Kopf, Zeke Lucas, Daven Naylor and Kaden West, as well as student managers Juan Lucas and Jackelin Morelos.
Participants in Minutemen football include Benjamin Avila, Aaron Campillo, Julian Casas, Cesar Chavez, Wilber Corpeno, Alex Cruz, Gabriel Garcia, Juan Lopez, Oved Ramirez, Francisco Rodriguez, William Santoyo, Jesse Arevalo, Sebastian Dones, Jezeus Garcia, Juan Laguna, Alexandro Mateo, Carlos Pano and Bryan Pedro.
Letter winners for the Lexington volleyball squad include Jackie Ostrom, Mia Rowe, Liah Haines, Cordelia Harbison, Brisa Garcia, Sarah Treffer, Haley Hernandez, Reese Kuecker and Taylor Woerhle.
Participants in the Minutemaids 2020 volleyball season include Alondra Arreaga, Victoria Bliven, Betzy Castro, Kayleigh Cetak, Izy Johnson, Daisy Lopez, Patti Louthan, Katherine Martinez, Laikyn Seim, Cooper Shotkoski, Sierra Werger, Abellanedad Allen, Selin Avalos, Ashley Chiguil, Ana Hernandez, Melanie Marte, Taylar Probasco, Dora Tercero, Stormi Werger, Kim Barraza, Brooke Draskovic, Angie Melo, Arlin Munoz and Jassmin Parada.
Minutemaids Cross Country
Letter winners for the Lexington girls cross country team include Janet Aguado, Alexis Ureste, Kayla Barrios, Kennadi Ureste, Marissa Garcia and Ella Ford.
Participants for Minutemaids cross Country in 2020 include Dulce Espinoza, Leslie Vasquez, Leticia Virgilio, Anai Aguirre, Citali Prado, Karen Santoyo, Sara Anaya, Grace Goodwin, Briana Gonzalez, Rosa Gonzalez, Pamela Vasquez-Aguado and McKinley Ureste.
Lexington boys cross country letter winners for the 2020 season include Rene Corado, Xavi Galvan, Mohamed Mohamed, Elmer Sotelo, Garrett Converse, Oscar Aguado, Antonio Moro, Kevin Parada, Lazaro Adame and Miguel Cruz.
Participants in the 2020 season for the Minutemen included Miles Decker, Eric Aguado, Greg Terffer, Tyler Woody, Carlos Prado, Jayden Ureste, Carter Bowen, Jonah Bryan, Gilberto Calmo, Alex Cruz and Ian Salazar.
Lexington cheerleaders receiving letters in the 2020 Fall season include Alondra Romero, Cassie Galvan, Daicy Corral, Giselle Borrayo, Gracey Smith, Jackie Quinonez, Jayda Ehlers, Josue Lucas, Malinda Lo, Megan Dang, Nikki Sonthona, Priscila Castaneda, Sierra Welch, Taya Berry and Yadira Sanchez.