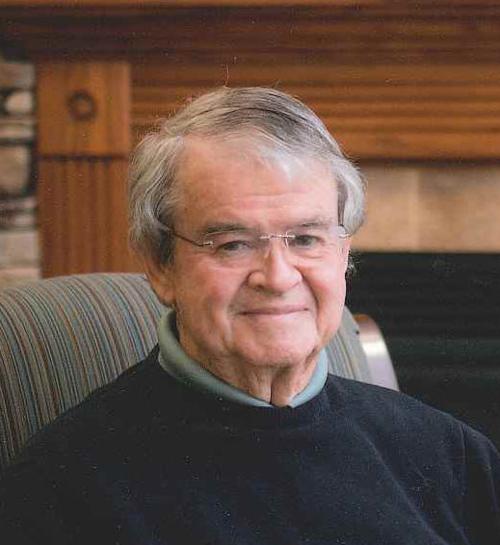 John Donald "Don" Ryan, 83, of Grand Island, died peacefully  Sunday, June 23, 2019, under the watchful eyes of caregivers of Tabitha Hospice and the staff of Country House Residence where he was a resident for over two years.
Mass of Christian Burial will be Friday, June 28, 2019, at 10:00 a.m. at St. Mary's Cathedral.  Fr. James R. Golka, Fr. Richard L. Piontkowski Jr., Fr. Mark A. Maresh, and Fr. David L. Rykwalder will celebrate the funeral mass.  Don's wishes were to be cremated.   Inurnment will be in St. Ann's Cemetery in Lexington, with a committal service at 2:00 p.m.
 Visitation will be Thursday, June 27, 2019, from 5 – 7 p.m. at Curran Funeral Chapel with a vigil service at 7:00 p.m.
Don was born July 9, 1935, in Wood River.  He was the son John and Madeline Frances (Macy) Ryan.  He was the fourth child and only son of the couple.  He received his formal education at the University of Nebraska and Kearney State College.
He married Donna Bradshaw on Aug. 14, 1959, in Lexington.  This union was blessed with two sons, Mark and Chris and a daughter, Kelly.  Soon after marrying the couple taught in Lexington, Don's home town.  After four years Don was given the opportunity to join a financial company in Grand Island.  This became his life for nearly 57 years of service throughout the state.  His love for people made him care for and enjoy his career and life.
He was a faithful follower of Husker football, baseball, and volleyball.  He soon converted Donna when he coached the boys in the summer.
After nearly 60 years of marriage they relished traveling abroad.  They enjoyed each other and others traveling with them as they savored the dining, dancing, music, and God's nature during their travels.  When you think of Don please remember his hearty lust for life.
Don will be remembered and missed by his wife Donna, his three children, Mark and his wife Susan, Kelly and husband Paul Lutomski, Chris and his wife Kelsey.   Others left to cherish his memory include a granddaughter, Ashley Wolf and husband Josh, his many nieces, nephews, friends and clients, especially Eric Stewart who took over Don's business.  Don will be deeply missed by all his family, friends and all who knew him.  He was preceded in death by his parents, an infant daughter, Marci Jo, grandson, Matthew Lutomski, two sisters, Mary and Frances, nephew, Mike Ryan, and a brother-in-law, Larry Bradshaw.
In lieu of flowers memorials are suggested to the Alzheimer's Association. Your thoughts and prayers may be given at www.curranfuneralchapel.com under Don's obituary. Curran Funeral Chapel is assisting the family.
Obituaries Newsletter
Sign up to get the most recent local obituaries delivered to your inbox.