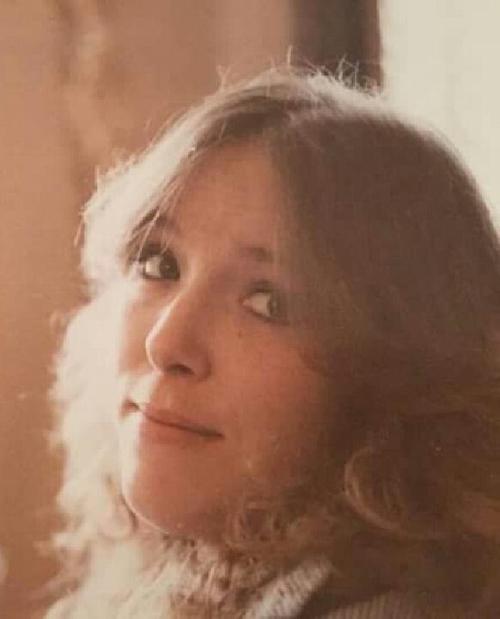 Kristi K. Sims, 59, of Lexington, died unexpectedly at her home on Tuesday, Aug. 13, 2019.
Celebration of Life Service will be held on Saturday, Aug. 17, 2019 at 11:00 a.m. at Reynolds-Love Funeral Home in Lexington with Pastor Anne Gahn, officiating. Burial will be held at a later date in Overton at the Overton Cemetery.
 Cremation was chosen and there will be no visitation.
 She was born Jan. 20, 1960 in Kearney, to Carl and Thelma (Carmen) Daake.  Kristi grew up in Overton where she attended school and received her GED.  Following High School, Kristi drove truck for Paulsen's and was known in her crew as "Tar Baby." She was united in marriage to Patrick Sims on July 7, 1983 in Kearney, Nebraska.  One daughter was blessed to this union: Sara.
They lived for a short time in Overton before moving to the Minden interchange for two years.  In 1983 they moved to Lexington where they would reside until Kristi's passing.  Kristi was an over the road Truck Driver for 20 years until her health forced her to retire.
 Kristi enjoyed planting flowers, sewing, baking, cooking and watching movies.  She liked visiting with friends and had an affectionate laugh.  But most importantly she loved spending time with her family especially her grandchildren.  She will be greatly missed.
 Survivors include her husband, Patrick of Lexington; daughter, Sara Sims of Grand Island; two grandchildren, Darrion Sims and Kiana Williams, both of Grand Island; two sisters, Donna Beck of Kearney,  and Karla (Richard) Shafer of Gibbon; one brother, August (Judy) Daake of Lexington; numerous nieces, nephews, extended family and many friends.
 Kristi was preceded in death by her parents; one sister, Deb Obermiller; brother-in-law, Kenny Beck; nephew, Larry Lienemann and one niece, Cassie Hedglin.
Memorials are kindly suggested to the family for later designation.
Reynolds-Love Funeral Home in Lexington is honored to be assisting the family with arrangements. Please share online condolences with the family by visiting: reynoldslovefuneralhome.com