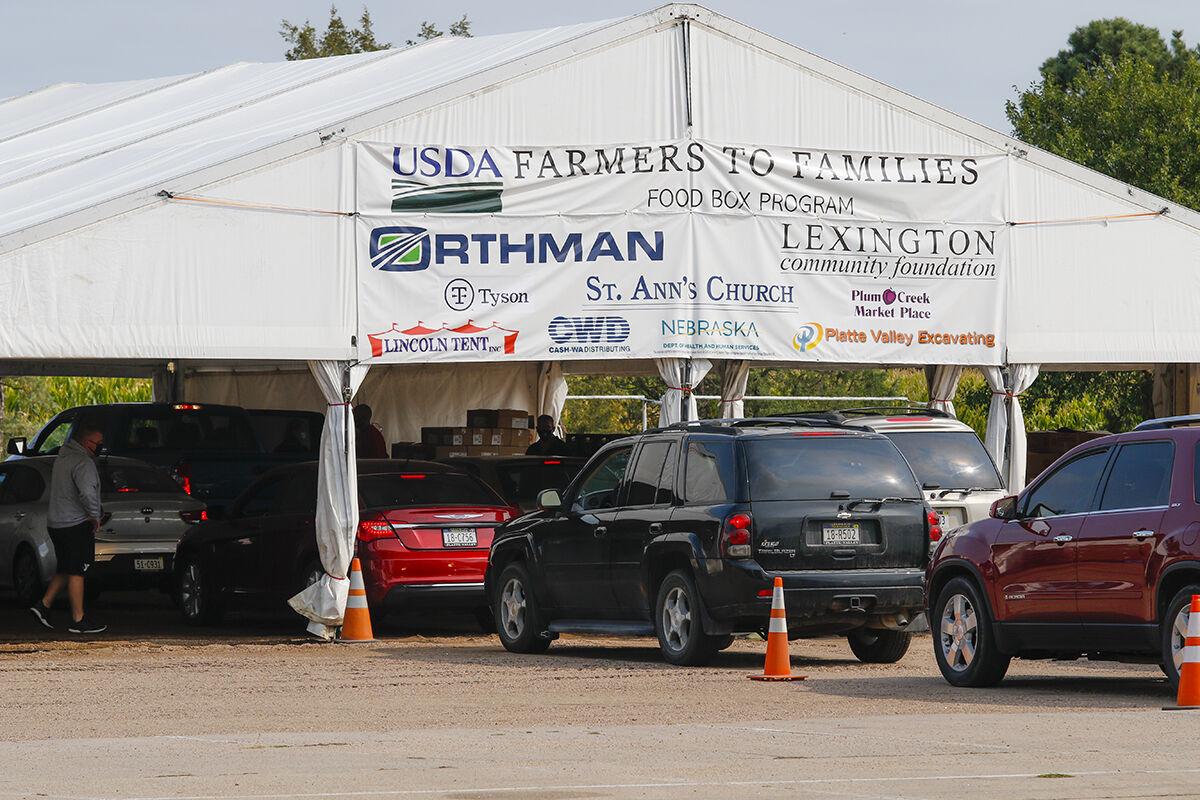 LEXINGTON — As Lexington awaits confirmation that the USDA Farmers to Families Food Box Program will continue for a third round, three local businesses stepped up to fill the gap.
Food distribution has been taking place every Thursday at St. Ann's Parish Center, but when it came to Sept. 10 date there was uncertainty if food would be available from the USDA.
Rather than miss a distribution date, Tyson, Plum Creek Market Place and CashWa Distributing stepped up to fill the gap.
On Thursday, 700 boxes of chicken, bags of produce, milk, cheese and eggs were distributed thanks to these businesses.
The distribution process has gotten more sophisticated as the weeks have passed. At first a single line of cars spilled out onto Highway 30 and gathered for the distribution, volunteers worked outside in the heat.
Now the vehicles are lined up in two rows, streets are closed by the Lexington Police Department. A large tent has been erected which vehicles can drive through and now volunteers can hand out food in the shade.
Lexington Community Foundation Executive Director said Tyson, PCMP and CashWa all stepped up and provided food items to ensure a distribution date wasn't missed. A further extension of food handout is currently being decided by the USDA.
The effort was coordinated by Orthman Manufacturing, the Lexington Community Foundation and St. Ann's Parish.
Be the first to know
Get local news delivered to your inbox!