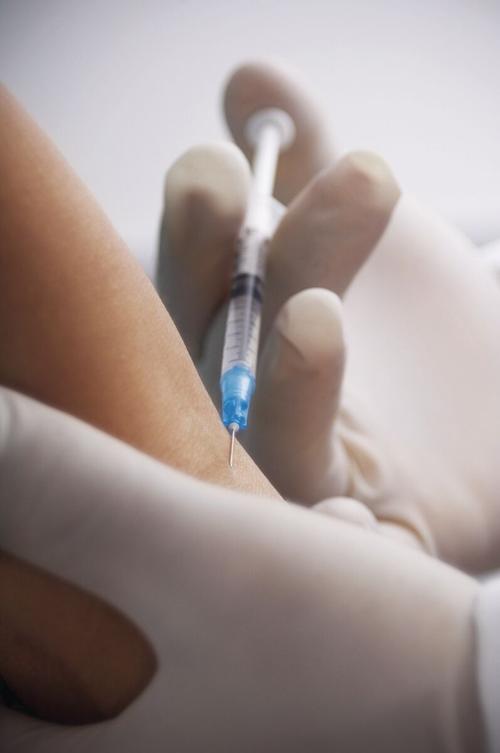 LEXINGTON — With two effective COVID-19 vaccines having been developed and federally approved, questions now turn to the logistics of distribution and who will be in line to receive them.
The State of Nebraska has developed a tentative vaccination timeline which lays out who will receive the vaccine and when, but the Two Rivers Health Department said disruption is highly dependent on the producers themselves and how the federal government allocates doses.
Phase 1A of Nebraska's distribution includes health care workers and residents of long-term care facilities and vaccinations should be administered throughout the month of January.
The second part is Phase 1B, which includes a broader group of people, those aged 75 or older, first responders, education workers, food and agricultural workers, manufacturing workers, corrections offers, United States Postal Service workers, public transit workers and grocery store workers.
The tentative date for Phase 1B distribution begins in mid-January, continues through February and should be completed in mid-March.
Phase 1C includes all persons aged from 65-74 and those with high risk medical conditions. This distribution is slated to begin in March and last until the end of April.
Phase 2 is the general population and is scheduled to start in May and last throughout the rest of the year.
Two Rivers stated they are working with state and federal partners to ensure an equitable distribution of the vaccine.
"The state's plan puts individuals in order depending on the amount of contact they will have with those who might be COVID-19 positive," Two Rivers stated.
"Healthcare providers and residents of long term care facilities are placed first on the list. Starting in the next phase of the plan, individuals who are at the highest risk of the poorest outcome and individuals who have a great deal of contact with the public are addressed," according to Two Rivers.
"Next, the plan focuses on people who are in congregate living situations, like colleges. Finally, the vaccine will be available to the general public. Once the vaccine is available to the general public, Two Rivers will offer drive through vaccine sites," Two Rivers stated.
"Right now, children and pregnant women are not included in any phase, because no vaccine candidates are currently being tested in pregnant women, and only one candidate is being tested in children 12 years and older," according to Two Rivers.
"We fully anticipate being able to vaccinate these populations once the FDA and CDC make the recommendation to do so," Two Rivers stated.
Administration of the vaccine will be an ongoing joint effort between public and private partners. The initial phase will focus on hospitals and health systems.
"As the vaccine becomes more widely available, the network of COVID-19 vaccine providers will expand to include doctors' offices, pharmacies, homeless shelters, colleges and universities, senior centers, school-based health centers and other health and medical locations," Two Rivers stated.
"Distributing a COVID-19 vaccine to the entire population will take time," according to Two Rivers, "While we are planning to act swiftly, we expect it could take 6-14 months to distribute a vaccine to everyone who wants one because supplies will be limited at first."
"We are working closely with health care providers, pharmacies and diverse community partners to distribute the vaccine as equitably and efficiently as possible," Two Rivers stated.
To date, two COVID-19 vaccines have been approved, the Pifzer 460 and Moderna 2000. The FDA issued an emergency use authorization for the Pfizer vaccine on Dec. 11, and the Moderna vaccine on Dec. 18, according to Two Rivers.
The first shipment to Nebraska took place during the week of Dec. 13, which included 13,254 doses of the Pfizer vaccine. The second shipment was 17,740 doses of the Moderna vaccine.
To date, 4,000 have been distributed throughout the Two Rivers district. During a community update on Wednesday, Two Rivers Public Health Director Jeremy Eschliman said at the moment, size of population is a large factor in determining where this first wave of vaccines is sent.
"The state determined the number of doses going to each location by surveying facilities' needs for Phase 1," according to information from Two Rivers, "Many of the doses allocated to local public health agencies are being administered to health care workers through partnership with local facilities and Community Action Partnership of Mid-Nebraska."
Two Rivers identified locations across the district with ultra-low temperature freezers to receive the Pfizer vaccine.
The Moderna vaccine does not need to be stored at ultra-cold temperatures, allowing it to be distributed even farther, especially to rural areas, according to Two Rivers.
There have several reported variants of COVID-19 to appear, one in the United Kingdom which has emerged with an unusually large number of mutations and has been detected in numerous countries throughout the world, including the United States and Canada.
According to Nebraska's Chief Medical Officer Gary Anthone, the UK strain has been reported in three states, including Colorado.
Another variant was reported in South Africa, and is independent of the UK strain, but shares some mutations with it. Cases of this variant have been reported outside of South Africa.
Eschliman said during the update Wednesday, viruses will have a genetic drift and this is to be expected. There will likely be more mutations and strains reported in the future.
Currently, there is no evidence these variants cause more severe illness or increased risk of death. Two Rivers stated the two approved vaccines should still be effective against these variants.
COVID-19, unsurprisingly, is being highly studied and new information about the virologic, epidemiological and clinical characteristics of these variants is rapidly emerging.
While vaccine distribution is ongoing, Two Rivers reminds everyone the importance of still practicing the COVID-19 prevention measures everyone has become familiar with, wearing a mask in public, maintaining six feet of distance from others, avoiding large crowds, hand washing and staying home when sick.
"We ask the community to continue to follow the prevention methods in order to allow our economy to remain open while we await the vaccine," Two Rivers stated.