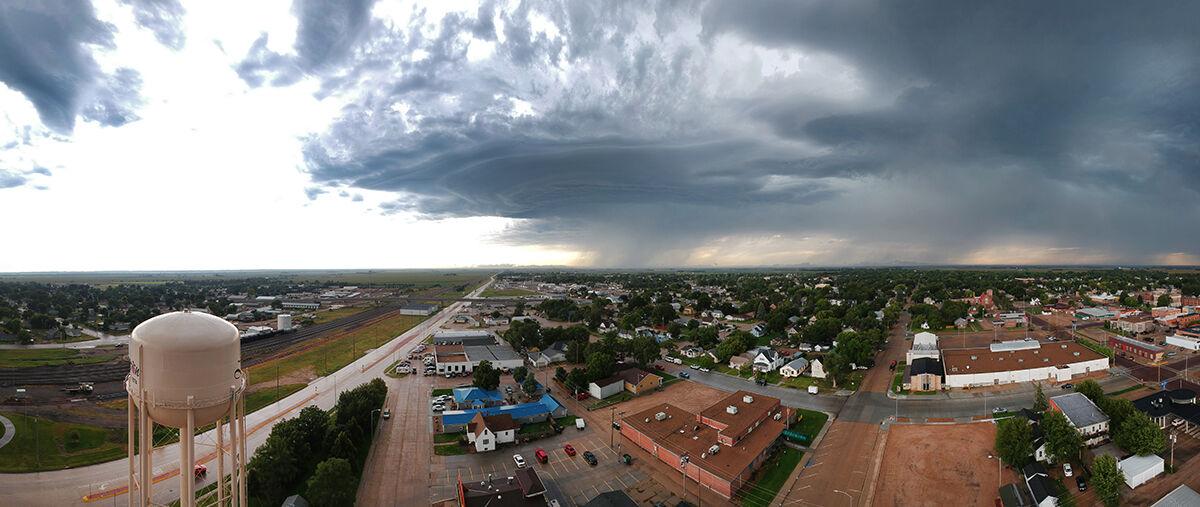 LEXINGTON — Right before the Labor Day weekend temperatures were sitting in the 90s, by Tuesday morning it was snowing in the Nebraska Panhandle. The reason for this change: cold Canadian air.
The notable shift in temperature and seemingly season shift early this week was due to a large low pressure system which dropped out of Canada on Monday bringing with it much cooler air than had been in place previous.
Up until this point, the weather had seemingly been on repeat, with a high pressure system in the desert southwest ensuring temperatures routinely reached the upper 80s or 90s and precluded nearly any chance for precipitation. In fact, parts of Nebraska were beginning to experience drought conditions.
This all changed on Monday, Sept. 7 when the upper level low and accompanying cold front shifted south over the United States.
Locally the change was impossible to ignore. At Lexington's Jim Kelly Field airport, on Friday Sept. 4 at 5:55 p.m. the temperature was recorded at 91 degrees. On Monday Sept. 7 at 6:15 p.m. the temperature was 61 degrees.
Over four days, the temperature at roughly the same time of day dropped 30 degrees.
By Tuesday morning, the high temperature had been reached during the night when it was 50 degrees at 12:15 p.m. by 9:35, it had dropped down to 40 degrees. Precipitation also returned to the area and in the Panhandle of the state, it was cold enough for snow to fall.
The cool down will last throughout the week, with temperatures rebounding about ten degrees per day. By the weekend, temperatures in the area will have reached back up to around 70 degrees according to the National Weather Service in Hastings.
While Labor Day is seen as the unofficial end to summer, it seems like Mother Nature wanted to drive the point home this year.
Be the first to know
Get local news delivered to your inbox!