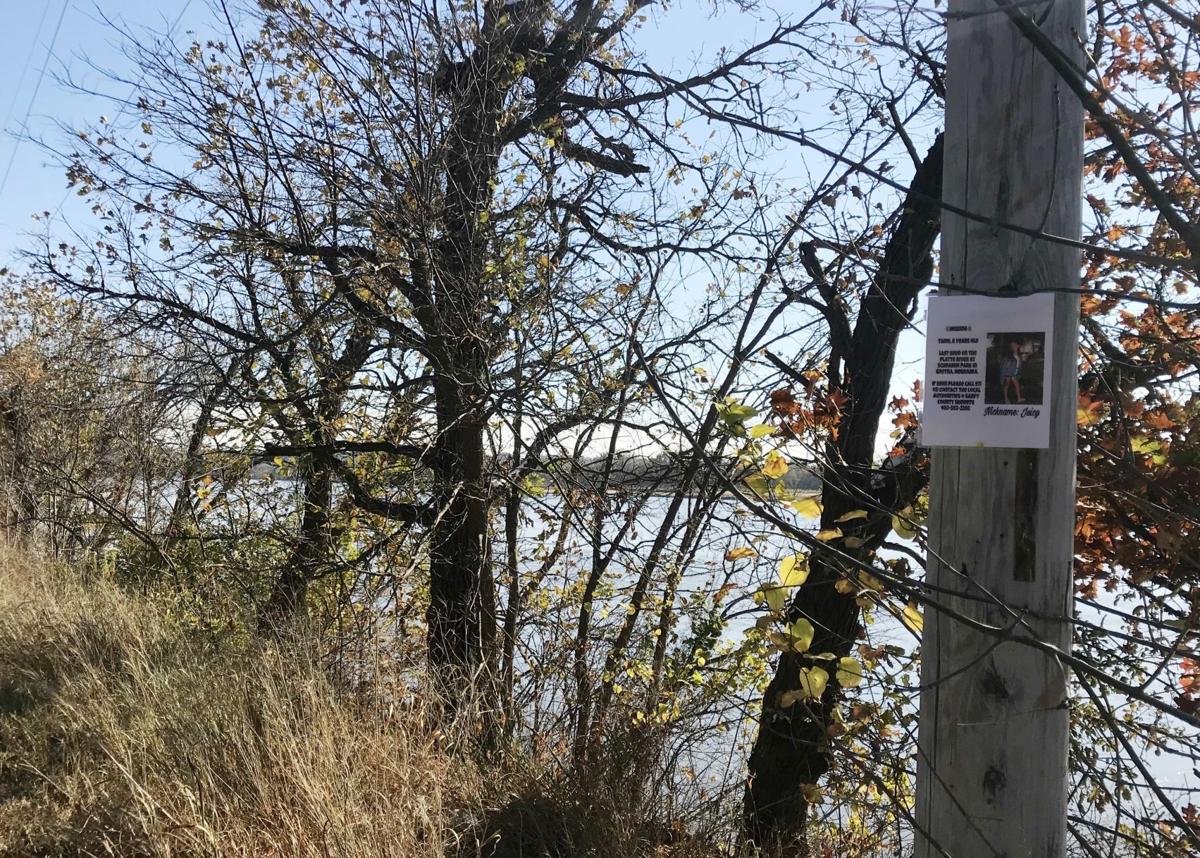 For miles along the Platte River, photos of a little girl are posted to telephone poles. She looks carefree, posing with a pink backpack the morning of her first day of second grade.
Next to her photo is her name, Taries Price, and the words "missing" and "Last seen on the Platte River at Schramm Park in Gretna, Nebraska."
The 8-year-old's parents, Teablo and Latressa Price, have spent nearly every day since she went missing June 11 searching the Platte for their daughter. Deputies with the Sarpy County Sheriff's Office have been on the river 32 times and officers from the Nebraska Game and Parks Commission 44 times searching for the little girl.
Her body has not been found.
Tuesday and Wednesday, a search-and-rescue organization based in Kearney rallied volunteers for the search effort.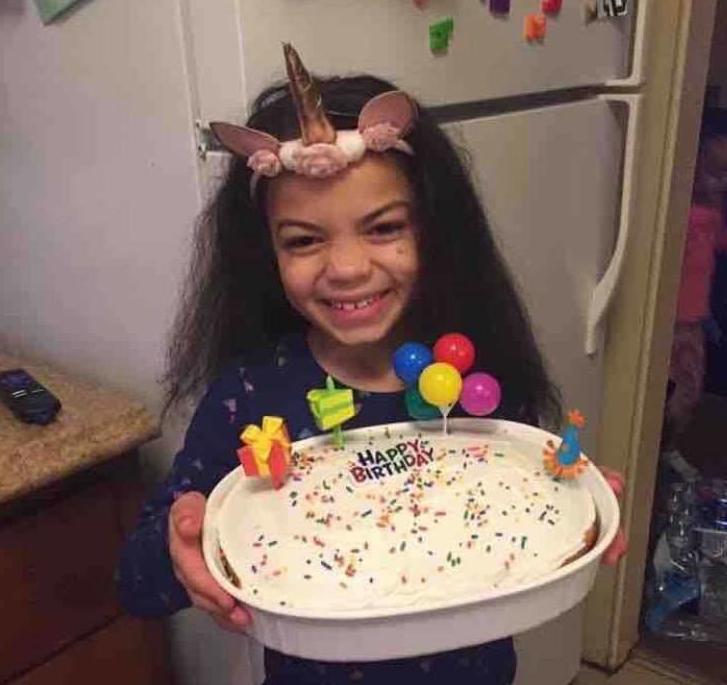 Marcus Ditchman of Nighthawk Search and Rescue traveled to Gretna with his team of 15 and launched a search with the help of volunteers and high-tech equipment, including drones and sonar.
The nonprofit is a part of KNRW Radio, which was founded by Ditchman in 2016. It offers free services to the families of missing people.
Ditchman said he's eager to help as many families as possible. The 54-year-old Kearney man was diagnosed with Parkinson's disease in 2015.
"My body is kind of giving out on me, so I'm trying to do whatever I can for as long as I can," he said.
Ditchman wants to bring closure to the Price family.
"This family has been through a lot," he said. "They're a very loving family, and we're heartbroken over this situation. We fell in love with this little girl, too. We want to help put her to rest."
The team spent about a month developing a plan for the search before they ventured out on the cold, bright Tuesday morning. They had mapped out grid areas for drones and determined how best to utilize the more than 30 volunteers who came out to help.
Ditchman's team focused much of their effort near the Lied Platte River Bridge, which cadaver dogs had pointed to during an earlier search. The area is littered with debris, Ditchman said, adding to the difficulty of the search.
"It's a heartbreaker," he said. "It's thousands of pounds of debris right there. "
The cold and heartbreak felt by those who joined the search this week was a stark contrast to the sunshine and warmth that filled the hours before Taries was lost more than four months ago.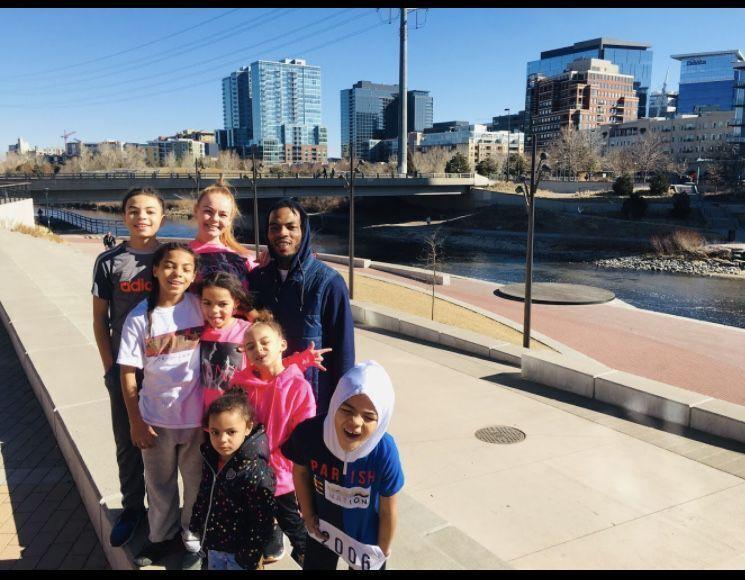 Latressa Price had ridden to the river with her sister with four of her kids and her nieces.
Latressa had gotten the invitation from her sister earlier that day. Her husband, Teablo, told her to go ahead without him. The family was wrapping up a remodel of their home, and he would stay behind to work on Taries' room.
As they made their way toward Schramm in their car, Latressa enjoyed the moment with her sister.
"My nieces are in the back, and my kids are in the back. We grew up close, and we always tried to keep our kids close together," she said.
When the family reached the river, Latressa found a sandbar where they could put their stuff down. Her son played with a dog nearby and her two youngest daughters played near her.
Taries and her 11- and 12-year-old cousins soon headed farther east on the river. Latressa could see them playing in the distance, the water first up to their ankles, then to their waists.
"I remember yelling Taries' name. They were still waist- deep. I didn't like how everyone was getting separated," Latressa said.
She walked in the water toward the girls.
"I was trying as hard as I can to get over there," she said, "and I can see Taries."
She then glanced back to check on her two youngest daughters who were being watched by a woman on the sandbar.
"I turn back again and Taries is gone. They're all three gone," Latressa said.
Latressa's nieces were rescued by someone in a canoe who was farther downstream, but Taries hasn't been seen since.
She last was seen about a half-mile to three-quarters of a mile downstream from Schramm Park.
Shortly after Taries disappeared, a large-scale search began. Multiple agencies, a dive team, two helicopters, cadaver dogs, volunteers in airboats and kayaks and on foot converged on the river in hopes that the little girl would be found alive.
June 12, the day after she disappeared, Sarpy County Sheriff's Lt. Dennis Svoboda announced it was unlikely Taries had survived given the amount of time she had been missing and the heat.
The recovery effort is one of the most extensive searches Svoboda has been a part of. He said the department is thankful to all who came to help.
Svoboda joined Ditchman in the search efforts this week, and, as with any missing-persons case, he said, the Sheriff's Office is always looking for new information.
"We need closure for the family, and we also need closure for the community," Svoboda said. "I still have a couple people a week ask me about this case and what we're doing to continue our search. Lastly, we need closure for our people, for the first responders, for those who have worked on this case."
Anyone with information on Taries' disappearance is asked to call the Sarpy County Sheriff's Office at 402-593-4111.
The search for Taries also has prompted the Sheriff's Office to raise funds for an airboat, something they haven't had for years.
Owning an airboat wouldn't have changed the outcome in Taries' case, Svoboda said, but it would be "another tool in our toolbox to help us not only with routine patrols on the river but also in emergency situations."
The Sheriff's Office hopes to have an airboat on the water by early next summer.
Another large-scale search was conducted by the Sarpy County Sheriff's Office, the Douglas County Sheriff's Office and Nebraska Game and Parks on Aug. 21, when the river was near its lowest level.
Svoboda said that as long as weather allows, the search will continue on a rotational basis between the Sheriff's Office and Nebraska Game and Parks.
Ditchman isn't done with the search, either.
"This is not over, not by a long shot," he said. "We're coming back again, doing what we need to do. We're not giving up."
Taries' parents, who remember their daughter as "a beautiful, loving girl who dreamed of being a teacher," aren't giving up either. 
"She kind of had that mentality of just wanting to help others," Latressa said. "If she could do anything, she would want to help somebody."
Be the first to know
Get local news delivered to your inbox!