KEARNEY — Unless the new coronavirus becomes an "imminent threat," classes still are in session at Kearney Public Schools.
According to Superintendent Kent Edwards, KPS will continue to follow direction from Two Rivers Public Health Department related to the spread of the virus that causes COVID-19.
Two Rivers also gets guidance from the Nebraska Department of Health and Human Services, which gets guidance from the Centers for Disease Control and Prevention.
"In the meantime, we are carefully monitoring our student and staff absentee rates, the reasons for the absences, and reporting those back to Two Rivers Public Health Department," Edwards said in an email Monday afternoon.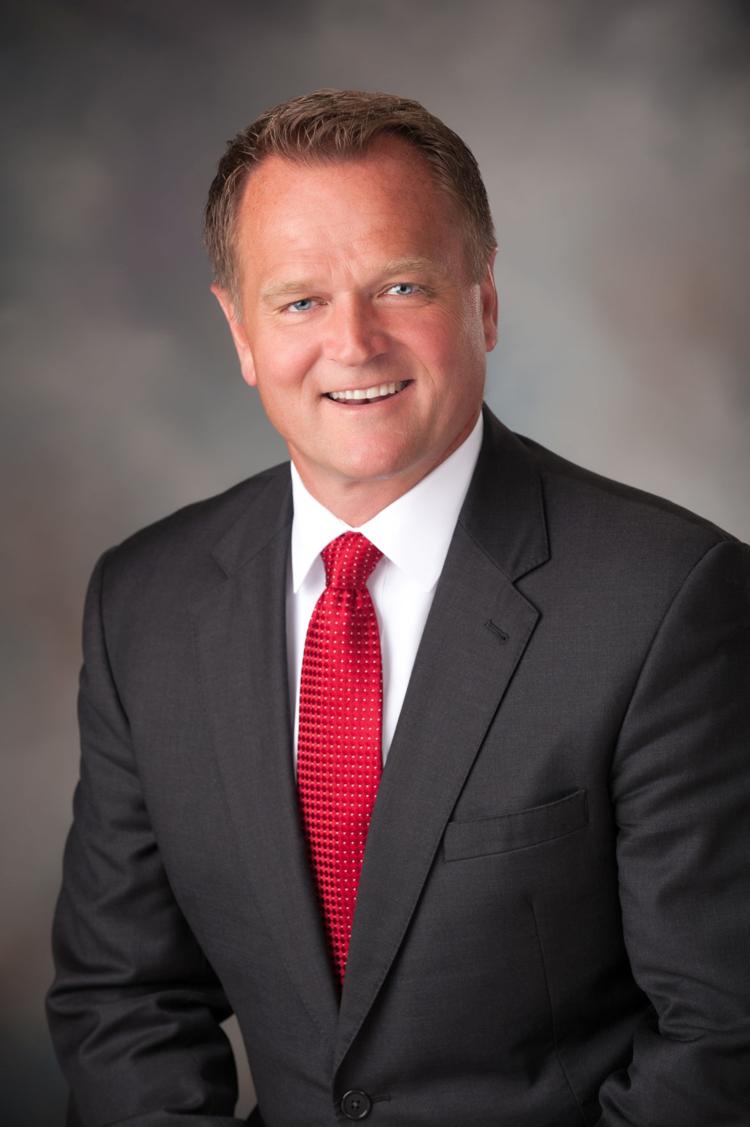 At Monday night's school board meeting, Edwards said he and more than 200 other Nebraska school officials, representatives from the Nebraska Department of Education, Department of Health and Human Services and Nebraska School Activities Association recently participated in a virtual meeting where they discussed the novel coronavirus.
Following three cases of COVID-19 being reported in Nebraska, Fremont school officials made the decision to shut down Fremont Public Schools, Archbishop Bergan Catholic Schools, Trinity Lutheran School and Midland University. The closings will be in effect for at least a week, according to reporting from The World-Herald.
Fremont was the location of a Special Olympics basketball tournament on Feb. 29. One of the players, a 36-year-old Omaha woman, later tested positive for COVID-19. Her father and brother also tested positive.
According to Edwards, the decision for Fremont to close schools was under the recommendation of its health department. The public school system also was just a few days away from starting spring break. According to Fremont Public Schools' website, spring break started March 12.
KPS also is set to follow the recommendation from the local public health department, Two Rivers. However, Kearney's situation remains different from Fremont's.
In order for KPS to make the decision to close school, factors would need to change.
"There would need to be an imminent threat to our students and staff of coming in close contact with the coronavirus while at school," Edwards wrote of what would be required to close KPS schools. "Any decision relative to school closure would be made in consultation with, and at the direction of, the Two Rivers Public Health Department. We are preemptively doing extra sanitizing and teaching of proper techniques to stop the spread of illness."
Kearney Public Schools already works to educate students on the importance of hand washing, using hand sanitizer, coughing into your sleeve, not touching your face and staying home when sick. These best practices help prevent the spread of other illnesses, like the flu, as well as the coronavirus.
"Our nurses and teachers do an excellent job of teaching, re-teaching and reminding students about these procedures," Edwards wrote.
A few extra precautions have been taken in schools, as well, per recommendation from the CDC. KPS has upgraded its disinfectant cleaner and increased sanitation in common spaces.
The district already has infectious disease and pandemic plans, and is currently following those plans.
"Of course, should the coronavirus show up in Kearney, we will follow the directions and guidance of Two Rivers Public Health concerning school closures," Edwards explained though email.
The superintendent said the district office has not yet received phone calls from parents concerned about the virus, but the district is aware it is a concern.
"We want to assure parents that we are monitoring the situation and are proactively cleaning, teaching and planning for the virus," he wrote.
Parents with questions about how the schools are trying to prevent the spread of illness should contact their school principal or nurse.
Anyone with questions or concerns about the coronavirus should contact Two Rivers. If you, or your children, have potential symptoms, including fever, cough and breathing trouble, contact your primary health care provider.
Also at Monday night's meeting, the board:
- Heard an update on the construction at Kearney High School and Sunrise Middle School. Kent Cordes of BD Construction reported the projects are on schedule and on budget.
- Approved the hiring of 14 new teachers for the 2020-21 school year, replacing employees who submitted letters of resignation or retirement this year.
- Approved the number of option students for the 2020-21 school year. KPS will have some room for opt-ins at all grade levels, however, it cannot take additional special education students.
tiffany,stoiber@kearneyhub.com
@TiffanyStoiber