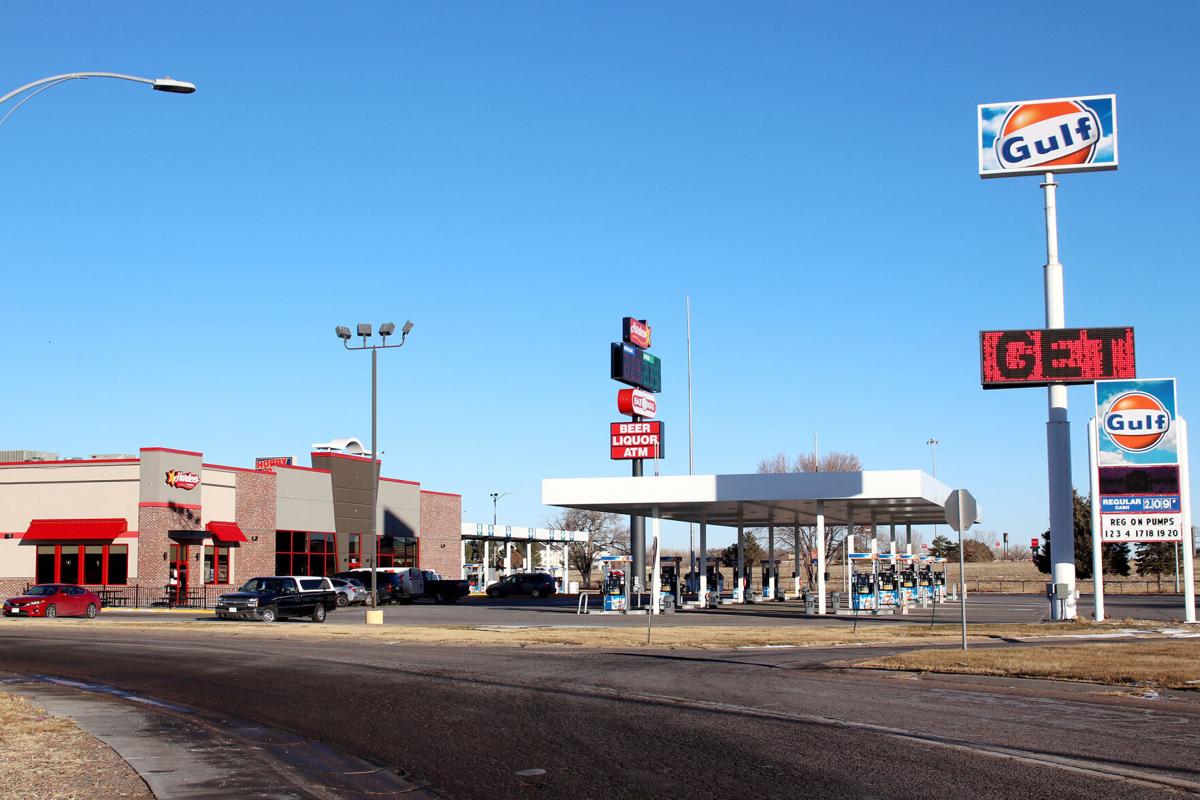 A fresh round of forgivable Paycheck Protection Program loans has opened for small employers, including farmers and ranchers who might not have qualified early in the COVID-19 pandemic.
Bankers Monday began submitting applications for the fresh $284 billion nationwide PPP infusion included in the massive budget bill Congress passed just before Christmas. Applications will be taken through March 31.
West central Nebraska employers received $184.7 million in PPP's initial stage — including just over $38 million in North Platte — to pay employees and other basic bills between April and August.
They could qualify for a PPP "second draw," the U.S. Small Business Administration says, if they lost at least 25% in gross receipts during any quarter in 2020 over the same period in 2019.
Their most likely candidate would be the April-June quarter, when Nebraska's "directed health measures" restricted most public gatherings to 10 people, closed restaurants and bars to public seating, and forced some nonemergency medical providers to close.
Ty Lucas, executive vice president and chief lending officer at NebraskaLand National Bank in North Platte, said a second PPP infusion could be significant for west central Nebraska but not nearly as widespread.
"We've got a lot of people applying for PPP 2," he said. But "I think we'll have fewer loans in this second round because our area has been so much more (economically) resilient" after the pandemic's early weeks.
Even so, Lucas estimated about one-third of the 3,716 first-round PPP recipients in 22 west central Nebraska counties could qualify for the loan program's second draw.
That doesn't count farmers and ranchers who could benefit because Congress now says they can use their 2019 gross income, instead of their net income, in applying for PPP help.
That's a reason for agricultural producers who missed out on PPP to take another look, said Kert McKeone, executive vice president of Western Nebraska Bank in North Platte.
"That is huge, because (conditions for) the farming industry and farming around here have been really tough," he said.
Among key similarities and differences between PPP's first and second stages:
» Both provide forgivable loans to cover 2½ months of payroll costs, mortgage or rent payments, utilities and other qualifying costs. They still must maintain their employment and payrolls and use PPP proceeds as required.
Lucas said Congress has expanded the range of qualifying costs while requiring at least 60% of new PPP loans to cover payroll costs.
» Besides farmers and ranchers, 501(c)(6) nonprofits and certain other independent contractors now have better chances of obtaining "first draw" loans, Lucas said.
» "Second draw" loans are limited to businesses with no more than 300 employees, compared with a maximum of 500 in the first round. Second-round loans are limited to $2 million.
» However, hotels, motels and food-service businesses could receive "second draw" PPP loans for up to 3½ months of payroll costs under the overall $2 million-per-loan limit.
Those types of businesses likely will benefit the most locally from PPP's second round, Lucas said, with restaurants that lack drive-thru windows having a better chance than those doing primarily drive-thru business.
McKeone called attention to another provision in Congress' new law saying not only PPP loans but also SBA's long-term Economic Injury Disaster Loans now can be forgiven.
"I didn't know that until I had read through about 120 pages of this on Friday," he said.
Processing for new PPP loans likely will take longer, he cautioned, because SBA will look at new applications more closely than when the program launched last April at the height of COVID-19 shutdowns.
The emphasis then was on funneling PPP loans quickly to small businesses through local banks, prompting Nebraska bankers to secure loans covering a nation-high 81.9% of the state's eligible payrolls in April's first half.
Gary Person, president and CEO of the North Platte Area Chamber & Development Corp., said some money still remains from the $50,000 allotted by the city's Quality Growth Fund to help local businesses apply for SBA help.
"We've been passing any (PPP) information that becomes available to our customers and encouraging them to keep in contact with their bankers," Person said Monday. "Most are pretty versed in it this time around, so there's not as much educating them what it's about this time."