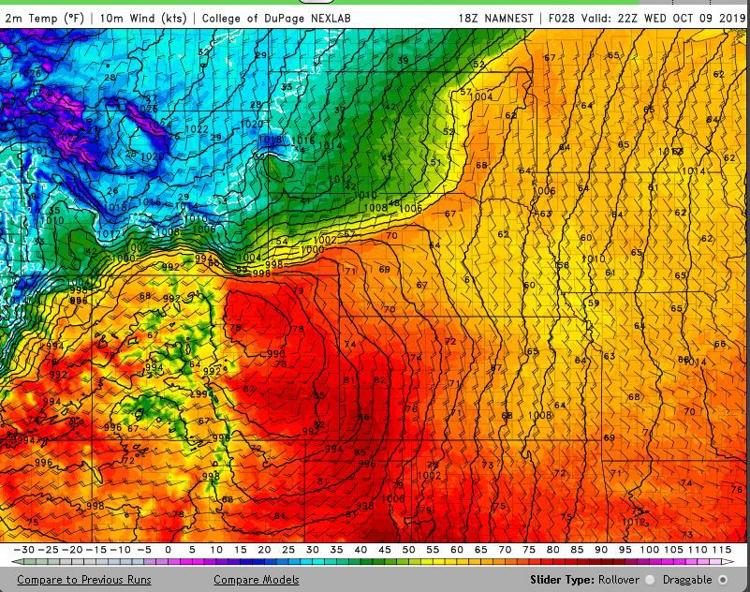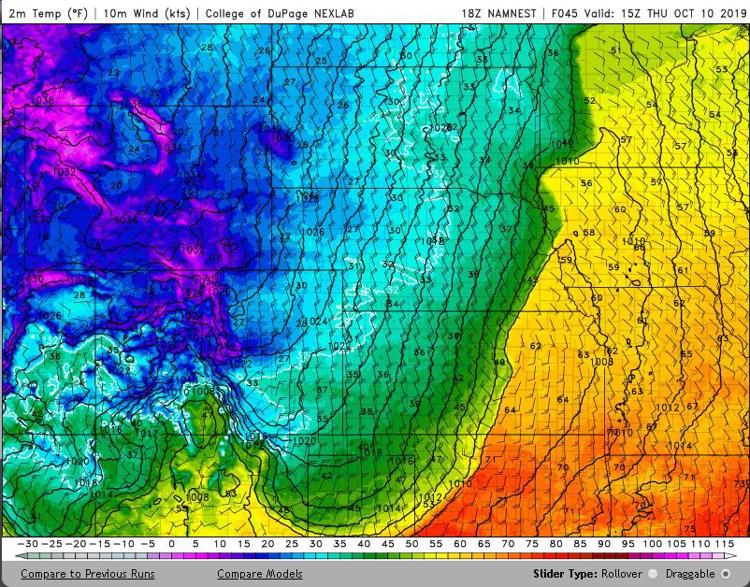 LEXINGTON — The 2019 growing season is expected to come to an end with the passage of a cold front leading to temperatures in the mid-20s on Friday and Saturday morning.
A low pressure system is expected to cross northwest Nebraska on Thursday night and progress through the area before stalling out west due to a block over the Northwest Atlantic, according to a forecast discussion by the National Weather Service Hastings.
A cold front will accompany this system and descend through the area. Temperatures will be mild ahead of the front on Wednesday, but they will plunge with the passage of the front. On Thursday temperatures will hold steady around 35 to 45 degrees, according to the forecast discussion.
Wind chill values from Thursday night into Friday morning will be in the teens to the mid-20s thanks to 20-35 mph winds out of the northwest. The NWS Hastings advises people outside on Friday morning to wear winter weather gear.
 Back to back hard freezes on Friday and Saturday morning will herald the end of the growing season.
Precipitation type, amount and coverage is not certain at the moment, according to the NWS Hastings. The region appears to be in the dry slot of the low pressure system.
There could be patchy drizzle Wednesday evening into Thursday, which could, in turn, change to freezing drizzle on Thursday night as the temperatures plunge. Moisture over the area appears to be shallow and there may be light snow if moisture bands are deep enough, according to the forecast discussion.
The NWS Hastings at the moment is calling for precipitation amounts in our area to be, "very minor."
Given the hard freezes on the way, the NWS Hastings advises people to have appropriate clothing and prepare their outdoor pipes and sprinkler systems.