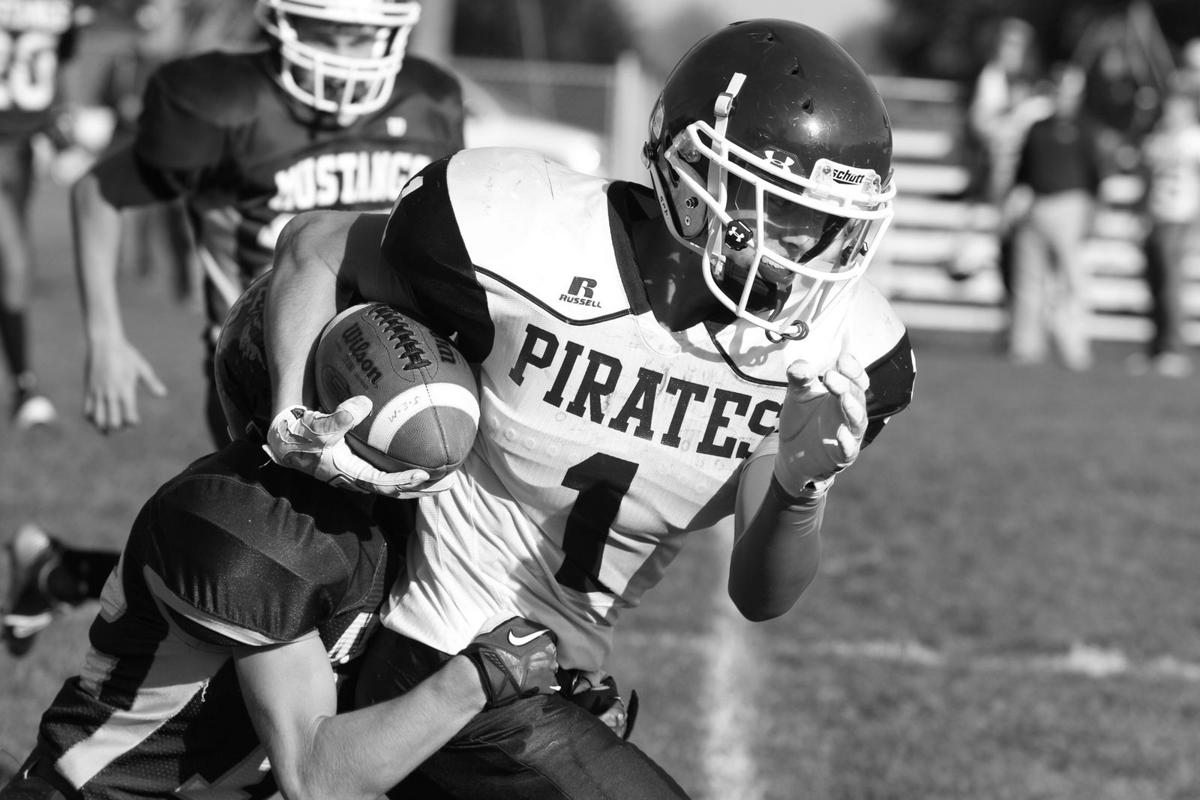 SUMNER, Neb. - The Elwood Pirates faced off against the S-E-M Mustangs Friday afternoon.
Elwood's Zach Hackbart had five touchdowns, 203 yards rushing and went 8-11 passing.
Billie Smith had 17 carries for 147 yards.
Skyler Werger had four receptions for 115 yards, including two touchdowns.
Elwood led at halftime 54-6, the majority of the first string players were benched before the end of the third quarter.
The Mustangs did score on a 29 yard pass from Jason Line to Micah Eggleston in the first quarter, and scored again in the fourth on a 38 yard pass from Jason Line to Yancy Claflin.
Elwood goes to Alma on Friday, S-E-M will host Anselmo-Merna.