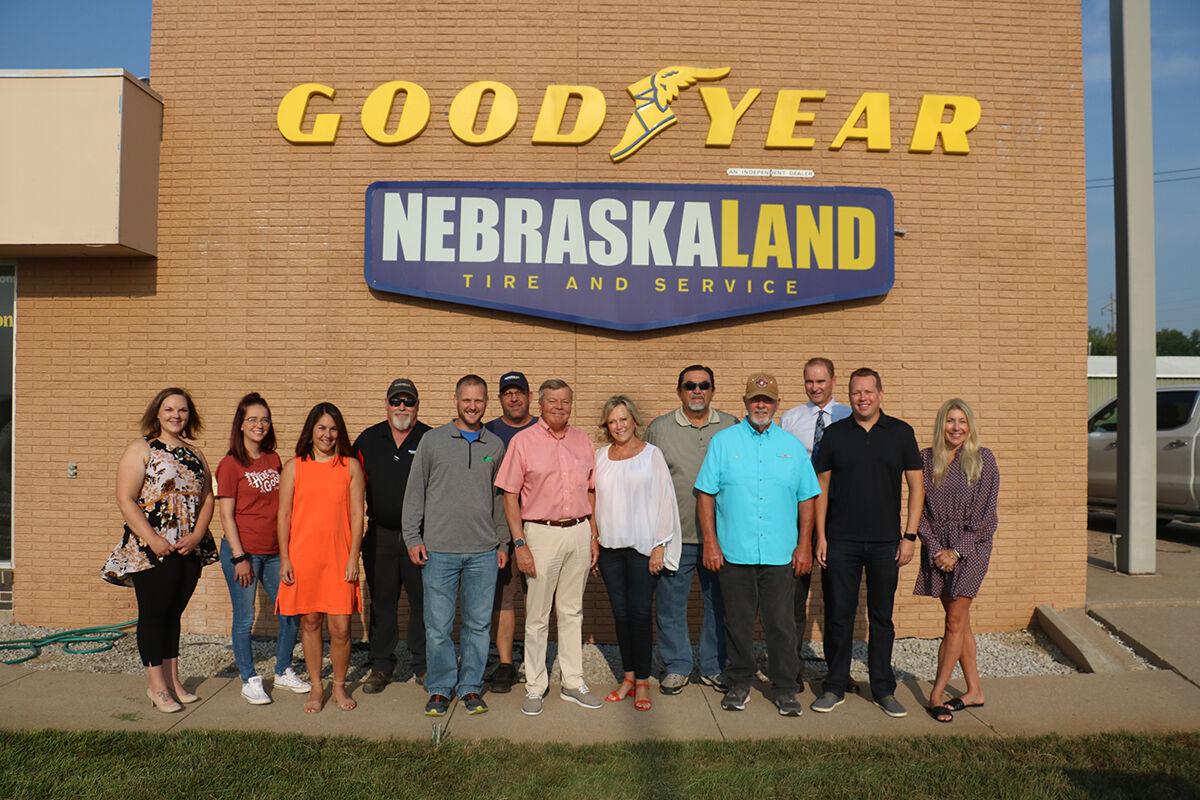 LEXINGTON — Another large donation has been made to the Lexington Veterans Pavilion project, this time by the Wright family, owners of Nebraskaland Tire – Kirk's Nebraskaland Restaurant.
Gary and Nancy Wright and Travis Wright have donated $20,000 to the Lexington Veterans Pavilion project.
Gary, himself an Army veteran of six years, said their company always tries to support the community and especially veterans. He also noted his father served in World War II, and his uncle was killed during the fighting.
"I've got a lot of respect for the veterans," Gary said, "when we get a chance to support them, we like to do that."
The Wright family also has a personal connection to the location where the Lexington Veterans Pavilion will be built – Kirkpatrick Memorial Park.
Nancy Wright's father, Harold Kirkpatrick, owned the land and when he died in 2004, Nancy and her sister, Kathy, inherited it. The City of Lexington later inquired about purchasing the land but after a family discussion, it was decided they would donate it to the city.
"Where the Pavilion is going, the family donated that ground," Gary said.
Kirkpatrick had previously donated land for Plum Creek Park and the ground where the Dawson County Historical Museum is located.
The pavilion itself will consist of an open-air amphitheater which will be open to the public for a variety of events including concerts, area acting performances, public rallies and other larger events.
Veterans will be honored with an educational walk surrounding the pavilion, each of the five military service branches will have their own monument with a statue. Each will feature a QR code for visitors, especially the younger generation, to access information and facts about each service branch on their smartphones, according to Veterans Pavilion information.
If you are interested in learning more about this project or would like to donate, please contact the LCF office at 308-324-6704 or stop by the office located at 607 N. Washington Street in Lexington.