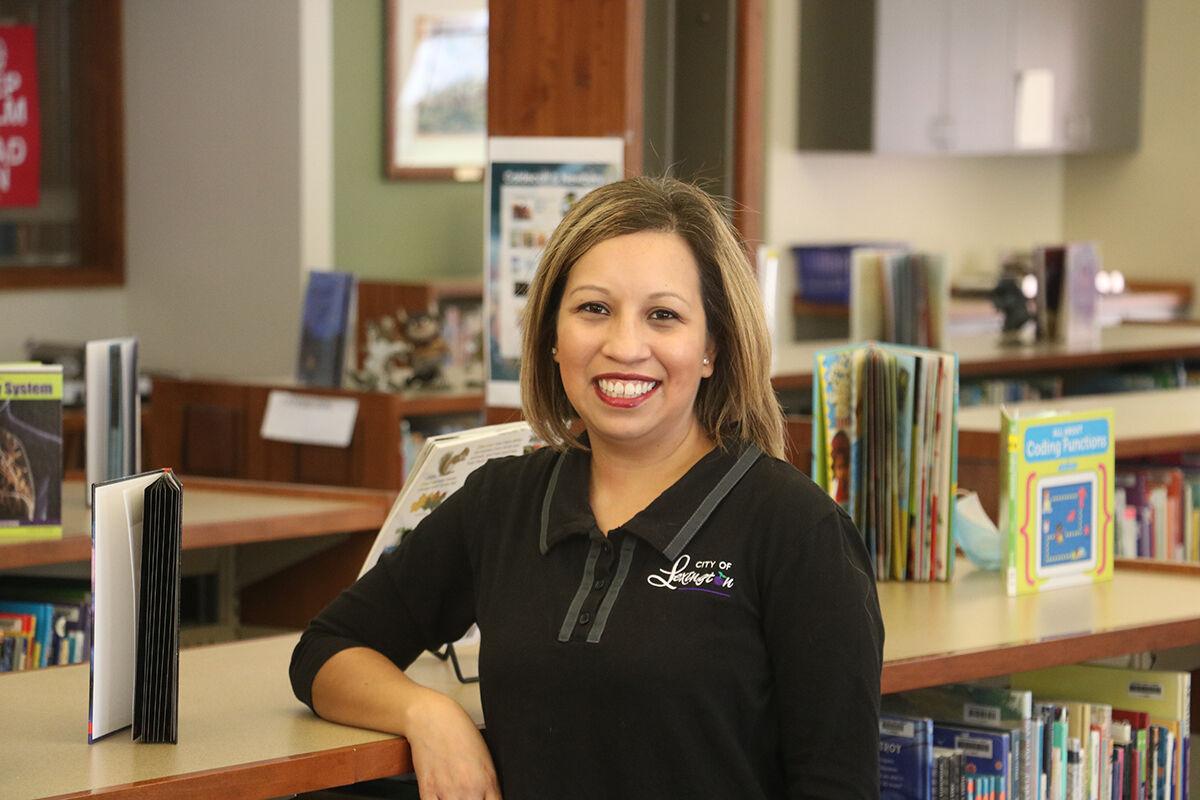 LEXINGTON — The Lexington Public Library has a new children's librarian who is a longtime resident of Lexington with a background in early child education.
Rocio Casanova recently became the children's librarian and is eager for the opportunity to help families and their children.
Casanova has been a resident of Lexington for 20 years and was a graduate of Lexington High School in 2006. She is married with two children. She furthered her education at Central Community College in Hastings and earned her associates degree in early child hood education.
She is continuing to take classes with the University of Nebraska at Kearney to gain her early childhood and elementary endorsement.
Casanova has worked at several other positions in Lexington throughout the years, including an election coordinator at the courthouse, as a clerk at Lexington Regional Health Center and most recently, site coordinator for Bryan Elementary's after school program.
Growing up, Casanova said she didn't do much reading, but after she met her husband, she started to read more and realizing its importance, wanted to pass that on to her own children.
Now moving into the full time positon of children's librarian, Casanova said ready, with her background in early education, to help families and their children who come to the library.
In her new role at the library, Casanova will be responsible for helping parents and children find the right books as well as planning events for the younger library visitors.
An event schedule for October has already been created and it includes new and old events. One of the events, LEGO Club, will be held more often now.
LEGO Club will be split up into two ages groups, 5-7 and 8-10, and they will now meet once a week. Due to COVID-19 restrictions, sessions are limited to five participants. Registration and the wearing of a face mask will be required.
The 8-10 age group will meet each Tuesday from 5-6 p.m. the 5-7 group will meet each Friday, from 4-5 p.m.
Casanova said the library is about more than just reading, but learning and acquiring new skills.
A new event is a music and reading event which will be held over Zoom every other Thursday in October, from 10:30 to 11:15 a.m., starting Oct. 1. The event will feature a musician playing a variety of different instruments, followed by the reading of a children's book.
Another new event will be book reading in Spanish, held on Oct. 13 from 4-4:30 p.m. on Zoom, Casanova said the book will be Halloween themed in honor of the approaching holiday.
Casanova said the library has been, "awesome," in letting her plan out the different kinds of children's activities. She will also be producing new event schedules as the months go on.
When asked about herself, Casanova said she grew up in a very social family and realizes the importance of helping people.
"I want people to feel comfortable and welcomed coming to the library," she said, "I want people to know I am here to help them in whatever they need."
Speaking of the community she said, "Lexington has been amazing to me, I want to give that back to the community which has helped me so much."
Get local news delivered to your inbox!
Subscribe to our Daily Headlines newsletter.