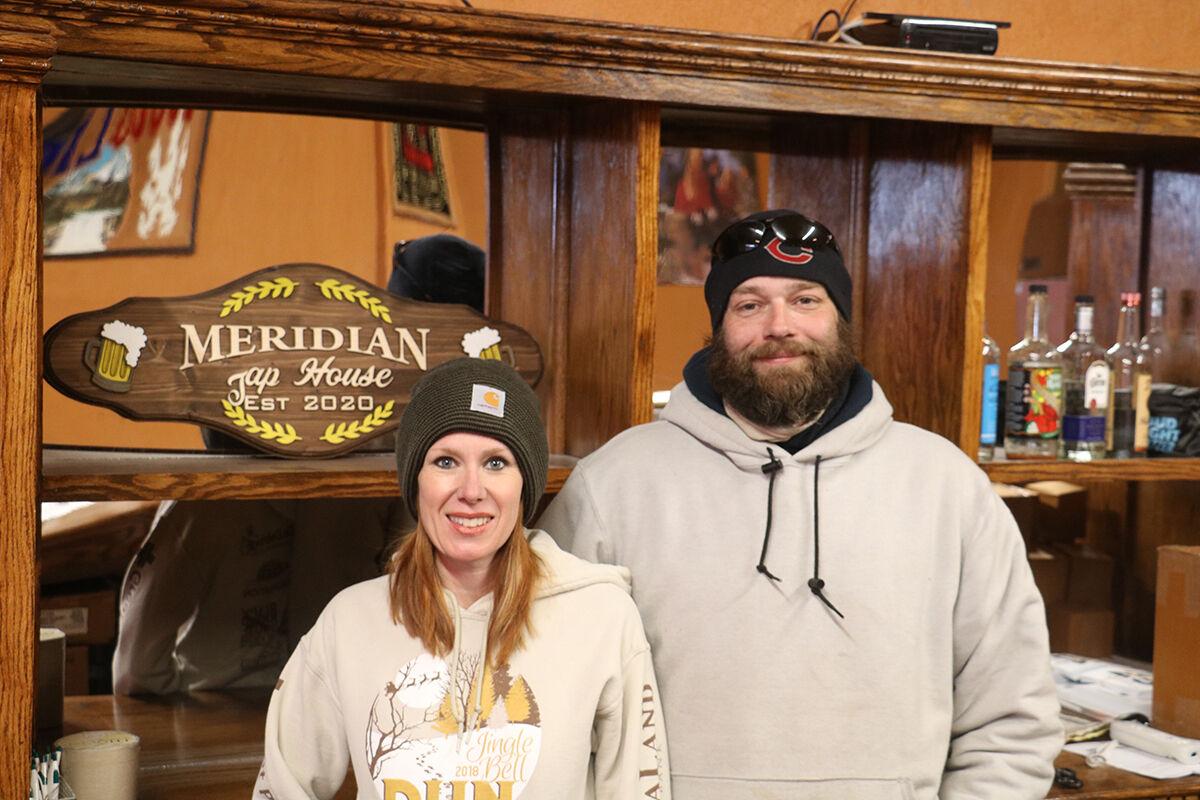 COZAD — Cozad natives Eli and Kristen Bennett are working to open a new tap house in Cozad with hopes to create a family friendly atmosphere, while serving a variety of drinks and food.
The Bennetts are no strangers to Cozad, having been lifelong residents. Eli works as a lineman for the City of Cozad, while Kristen works at Cozad Community Health System.
The Meridian Tap House will be located at 714 Meridian Ave. The building has long served as a bar, recently being the Illusions Bar and Grill.
Renovations are currently underway, but the Bennetts credit the prior owner, Balthazar Avalos, for doing a large number of major renovations to the space. "We are fortunate for the work they did," the Bennetts said.
 However, they are working to update the kitchen and the plumbing around the bar.
When asked why they were interested in opening a tap house, Kristen said they have always enjoyed food service, having worked in the industry when they were in high school.
She also said they had a lot of down time during the early months of the pandemic to think about ideas they had been rolling around. They had been to taverns and tap houses which carried a verity of drinks and a limited menu for food and liked the idea.
When they found out the 714 Meridian property was for sale, they purchased it with the intention to fill a gap they saw in the community.
The Bennetts hope to create a family friendly atmosphere, a place where someone can enjoy an adult beverage, but feel comfortable bringing the children along. The menu they plan on carrying will include daily lunch specials, burgers, wings, rings, gyros and appetizers.
Adult drinks will include margaritas, Kool-Aid slushies, Bloody Marys, different types of Moscow Mules and a garden variety of Nebraska brewed beers.
The location will be open seven days a week, from 11 a.m. to 11 p.m.
Their goal for the opening of the location is the first week of March, but Eli said several different things will have to fall into place to reach this early opening goal.
The Bennetts hope to fill a niche in the community by having a place to eat which is open every day of the week.
They are rolling around different ideas, such as streaming Cozad sports away games to the big screen TVs for those who couldn't travel. They also hope to work with the other businesses downtown to help promote the overall experience of the area. In fact, the tap house has already joined the Cozad Area Chamber of Commerce.
The Bennetts said they are excited to serve the  100th Meridian community in this capacity.