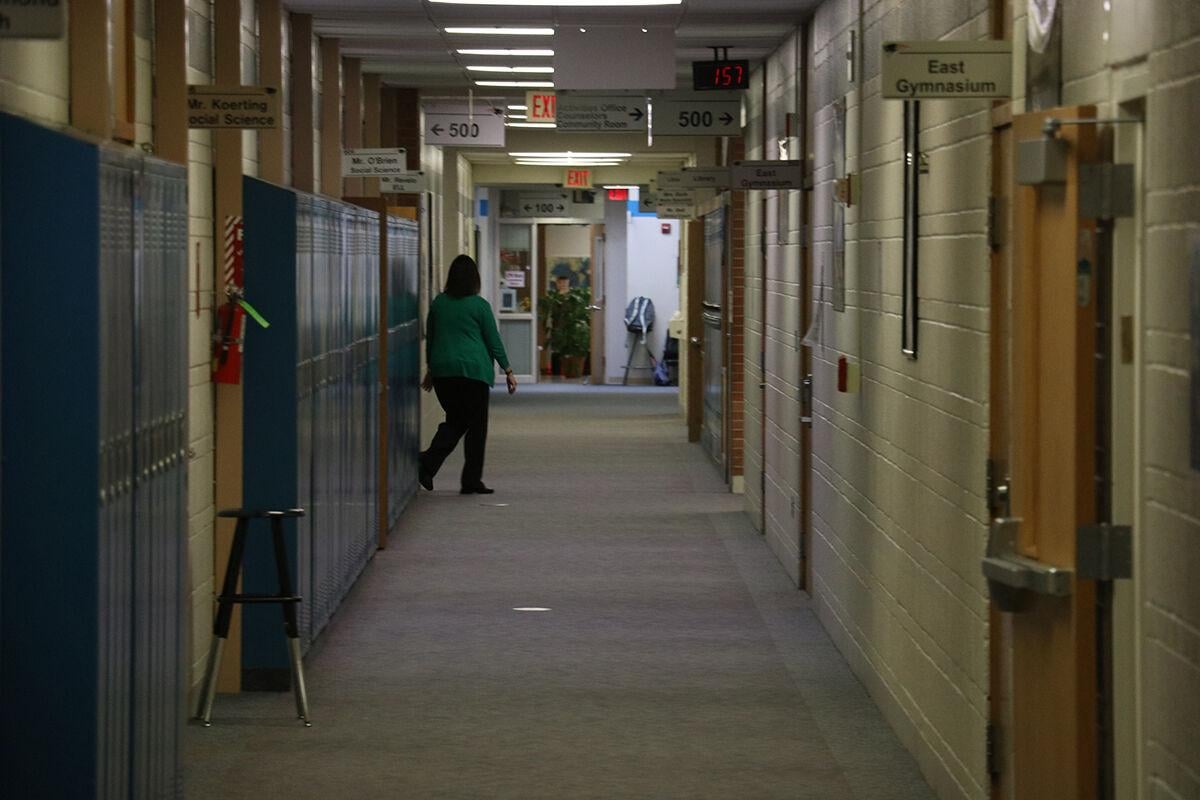 LEXINGTON — Lexington Public Schools will receive several rounds of federal COVID-19 relief funds and board members reviewed the ways they could possibly be used across the district.
Superintendent John Hakonson said the district is exploring the uses for the $3.6 million in Elementary and Secondary School Emergency Relief Funds (ESSER) funds. This is a second round of funds and need to be applied for by April 30 and spent by September 2023.
There will also be a third round of ESSER funds that will likely be around $6 million. These will need to be spent by 2024, if acquired.
Hakonson said some possible uses for the ESSAR II funds include curriculum and technology purchases, adding instruction and professional development days to the calendar over the next three to four years, for mental health, high quality instruction, etc. Buses could also be purchased with larger seating capacity and virus-killing ionizers.
Other uses include small construction projects that could spread out the density of some of their buildings. Hakonson told board members with the window in which the funds need to be spent, using the funds for large construction projects does not look feasible.
Board member Travis Maloley said the district would not be building for the sake of building, but these proposed ideas would be "constructive construction."
Other ideas, such as adding more social workers or boosting internet speed across the district were also discussed.
Administrators and board members will work to get concrete ideas in place in order to meet the deadline for the funds.
The board approved a change concerning the eligibility of seniors to participate in a graduation ceremony.
Hakonson said this change was recommended by Lexington High School principal Audrey Downey. With many seniors already having earned their credits to graduate at the end of the winter semester, there is a drop in attendance rates during the spring semester.
The change would require seniors to adhere to the district attendance policy for their final semester. Students who are dropped from membership due to poor attendance will not be eligible to participate in the commencement ceremony.
Hakonson said these students would still receive their diploma; they just could not attend the graduation ceremony. He said it provides an incentive for seniors to keep attending, even in their final days of school. This policy will take effect for the 2021-2022 school year.
During the reports period, the district's media specialist held a presentation for the board, showing how they were adapting to the changing learning environment and the changes brought on by the COVID-19 pandemic.
Citing their primary goals, the media specialists said they are using the libraries to make students information literate and are teaching them how to ethically use information. They also want to extend the classroom experience into the libraries.
The librarians met often during the spring of 2020 via Zoom to discuss reopening plans and how they would keep students safe. They also worked to expand student's access to materials online, another change the pandemic caused.
They also wanted to make the students feel safe when they returned to school and to show them there was a plan in place to protect their health. The libraries practiced social distancing, disinfecting books, as well as following other health guidelines.
The librarians also set out to diversify their collection of books, so that the full diversity of Lexington was represented and each student could see themselves in a book.
In one case, a librarian said a student brought up a book and noted the main character was, "just like me." The story concerned a Kenyan child who has spent time in a refugee camp.
The librarians concluded by saying 78,956 books had been checked out across the district so far this year.
Student Services Director Angie Kovarik also presented an update on the Social and Emotional Learning (SEL) grant.
The Lexington school district was offered an opportunity to participate in a grade project through the Nebraska Department of Education. While it has yet to gain federal approval, the grant would help address the social and emotional learning and the mental health needs of students.
The grant would award $370,000 per year for five years. If obtained, the funds would be used to provide more clinical services and add more social workers and school psychologists.
The recommended ratio of psychologists to students is 1 to 600; Lexington's current ratio at the moment is 1 to 1,000.
Hakonson said investment in these types of needs will have a long term benefit for the district.
Discussing other action items, the board approved an array of curriculum materials for various grade levels. Hakonson said the ESSER II and III funds will be used to pay for these materials.
They included, 2-5 grade social studies materials from Houghton Mifflin Harcourt for $82,289.12; K-3 grade phonics materials from 95% Group, Inc., for $43,401.00; K-3 grade Spanish phonics material for Bryan Elementary from Intelexia, LLC, for $13,172.18 and K-1 grade supplemental math materials from Happy Numbers, Inc., for $22,002.30.
The board also approved the purchase of Language Essentials for Teachers of Reading and Spelling (LETRS) material from Voyager Sopris Learning in the amounts of $11,816.00 and $21,284.80.
Hakonson said the Tyson Foods literacy grant awarded to the district earlier this year will cover $11,500.00 of the cost. The materials will be used to train three teacher groups, pre-K and two at primary grade levels, as well as facilitator training for the Early Learning Academy.
Also approved was a request for out of state travel from the LHS cross-country and powerlifting teams, Hakonson noted the powerlifting teams have previously attended a national meet.
Unpaid leave was granted to Pershing Elementary teacher Michelle Pratt from May 8 through the end of the school year. The specific reasons for the leave were not mentioned, but Hakonson said the board has statutory authority to grant unpaid leave and has done so for other employees in the past.
Curriculum, Instruction and Assessment Director Julie Myers gave an update on the Cognia external team visit. Cognia offers an IEQ score from 100 to 400, a score above 275 indicates an institution is beginning to reach the "impact level," and is engaged in practices that are sustained over time and are becoming ingrained in the culture of the institution.
Myers said the district received a score of 318.23.
Congratulations were extended by Hakonson to the LHS students who recently qualified for the NSAA State Journalism Championships: Sarah Treffer, Liah Haines, Henry Goodwin, Morgan Smith, Linda Campuzano, Kimberly Corzo, Alisha Rojas, Jaquelyn Quinonez-Razo, Jose Casillas.