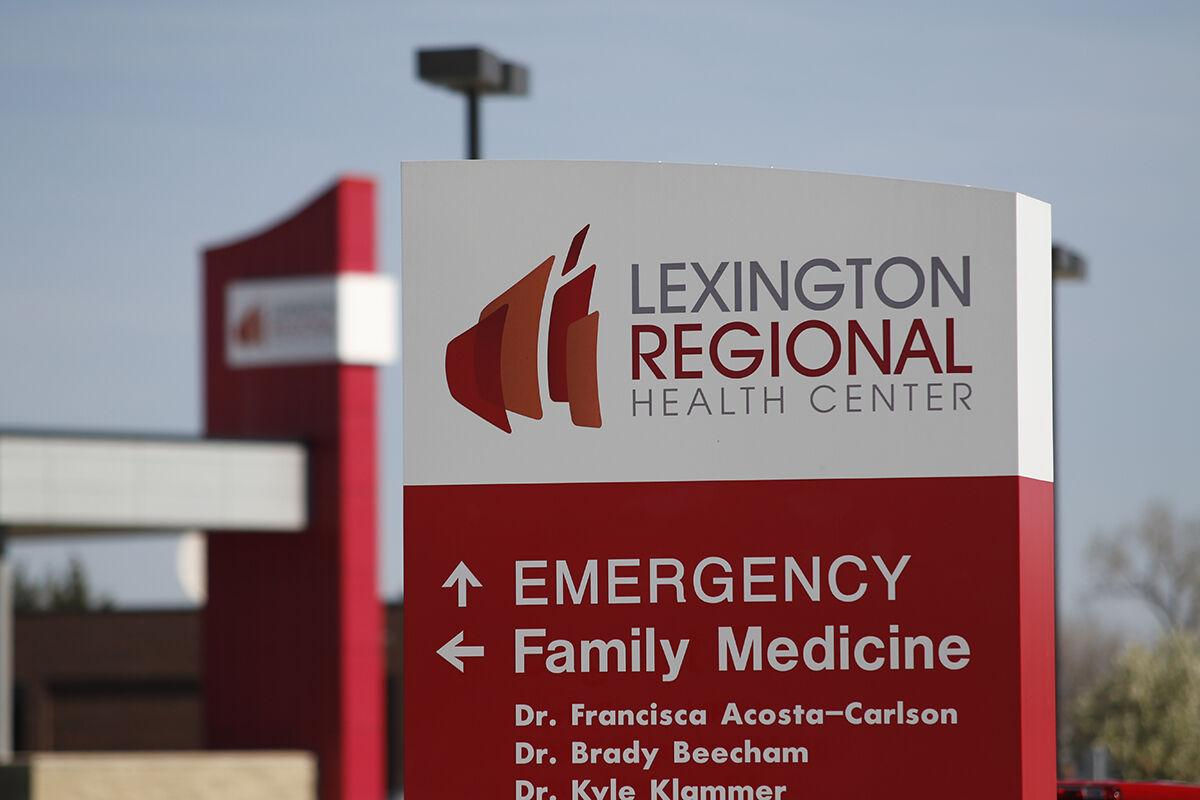 LEXINGTON — The board members of the Lexington Regional Health Center approved a capital request for new surgery equipment during their meeting on Tuesday, April 27.
Chief Financial Officer Wade Eschenbrenner said the equipment being requested would be used for higher level ear, nose and throat surgeries. The cost will be $42,809.00.
Eschenbrenner said the cost will come from the hospital's depreciation fund, as the equipment is not COVID-19 related and CARES Act funds cannot be used in this case. This equipment is a brand new item and was not part of the budget, but the need for it was determined by the surgery team.
Activity at LRHC has been picking up recently, Chief Medical Officer Francisca Acosta-Carlson said during her medical report, people are feeling safer as vaccinations continue and are more willing to be seen at the hospital. She said many people need their wellness exams done, many chose to delay them last year due to the pandemic.
There has been no people admitted to the hospital with COVID-19 recently, but Acosta-Carlson did find out one patient was suffering from COVID-19 symptoms months after contracting it, making them one of the long-haulers.
Director of Pharmacy Services Rael Woehrle said LRHC has administered 5,163 first and second doses of the COVID-19 vaccine, over 2,000 additional doses at Tyson and vaccinated around 400 Lexington Public School employees.
As of April 13, LRHC is no longer offering first dose COVID-19 vaccine clinics, this does not affect second does clinics. Those who have already received their first dose at LRHC will also receive their second dose at the hospital.
Woehrle said the reason for the change is there is no longer a pressing demand for first dose vaccinations from the community. Those interested in receiving their COVID-19 vaccine should reach out to the Lexington Walmart or Two Rivers Public Health Department.
A mass vaccination clinic was held at El Tropico in Lexington on Thursday, April 29 and a follow up clinic will be held on Thursday, May 6, Woehrle said.
During her report, Chief Operating Officer and Clinic Administrator Kirsten Faessler said there were several grant opportunities LRHC is participating in. One is a diabetic education grant with the Nebraska Department of Health and Human Services in the amount of $13,000 that runs from July 1, 2020 to June 29, 2021.
The grant is being used to increase patient awareness of and participation in LRHC's Diabetes self-management education and support (DSMES) program and provide community outreach with an emphasis on large employers in Dawson County to provide education and information via Zoom and other online platforms.
The grant would also allow for purchasing of DSMES materials and provide online certification programs for DSMES educators to increase knowledge on how to improve patient care and how to grow the program.
According to the Centers for Disease Control, CDC, in 2020 around 34.2 million Americans, just over one in ten have diabetes and 88 million adults, one in three, have prediabetes.
A second grant is for the Cardiac Rehab TAKEheart Program from the Agency for Healthcare Research and Quality, AHRQ. The goal of the program is to increase the use of cardiac rehabilitation.
The grant would allow for a three year dissemination and implementation of the project funded by the AHRQ, it is designed to enable hospitals and health systems to increase cardiac rehabilitation awarness, enrollments and retention. The program would be implemented with cooperation with the CDC's Million Hearts program.
On the marketing front, LRHC has already been at work supporting cardiac rehabilitation with a testimonial on their social media, as well as promoting their diabetes education program, Executive Director of Marketing and Public Relations Brenna Bartruff said.
LRHC is also offering free, by appointment, speech and language screenings to school aged children on May 5, 12 and 19. A 20 to 30 minute screening will help determine if a child needs support in their speech and language development.
A job fair will also be hosted at the hospital on Friday, April 30 in the main lobby from 11:30 a.m. to 1:30 p.m. LRHC is looking to hire for the positions of dietary cook, registered nurse, admissions clerk, surgery registered nurse, environmental services assistant, certified medical assistant, health information management clerk and licensed practical nurse.
Bartruff said LRHC has been participating in local events as they begin to start back up after the COVID-19 shutdown. Staff members recently participated at the Week of the Young Child at the Lexington Middle School.
On Saturday, Aug. 28, LRCH is hosting a golf tournament at Lakeside Golf Club in lieu of their annual Legacy event, Bartruff said.
Chief Nursing Officer Nicole Thorell had good feedback for LRHC during her quality update, during one patient's recent stay they said the hospital was, "one of the best in the country," and added they had better service from LRHC staff than at some hotels they had stayed.
Executive Director of Ancillary Services Don Young provided an update on the ongoing emergency room and laboratory remodel.
The emergency room will be expanded from the current three treatment rooms to five and the addition of one trauma room. This will result in an increase of over 150 percent in square footage.
To accommodate the expansion of the ER, the lab is being relocated and gains just under 65 percent additional space. Significant improvements to the HVAC system are included in the project, according to LRHC.
Around $4 million in CARES Act funding was used for the project.
Young said the project was continuing along smoothly, one of the hallways had been fully gutted and renovations were expected to be completed soon. Young expected to have more information for the board in the near future.
Eschenbrenner provided the financial report and stated the most recent quarter ended on March 31. As is the case with healthcare, a cyclical cycle was seen in the first three months of the year, with a slower activity in January and February and a rebound in March. He said LRHC recorded around $4 million in charges last month.
The rebound in March was due mainly to a higher use of outpatient services, Eschenbrenner said.
The board also approved the appointment and reappointments for the month which included,
Christopher R. Balwanz, MD
Travis L. Barkmeier, APRN
There was no charity care at board level and the financial report was approved. The board entered executive session at 12:50 p.m. for an update on contracts; no action was taken after the session.
The next meeting on the LRHC board will take place on Tuesday, May 25 at 12 p.m.