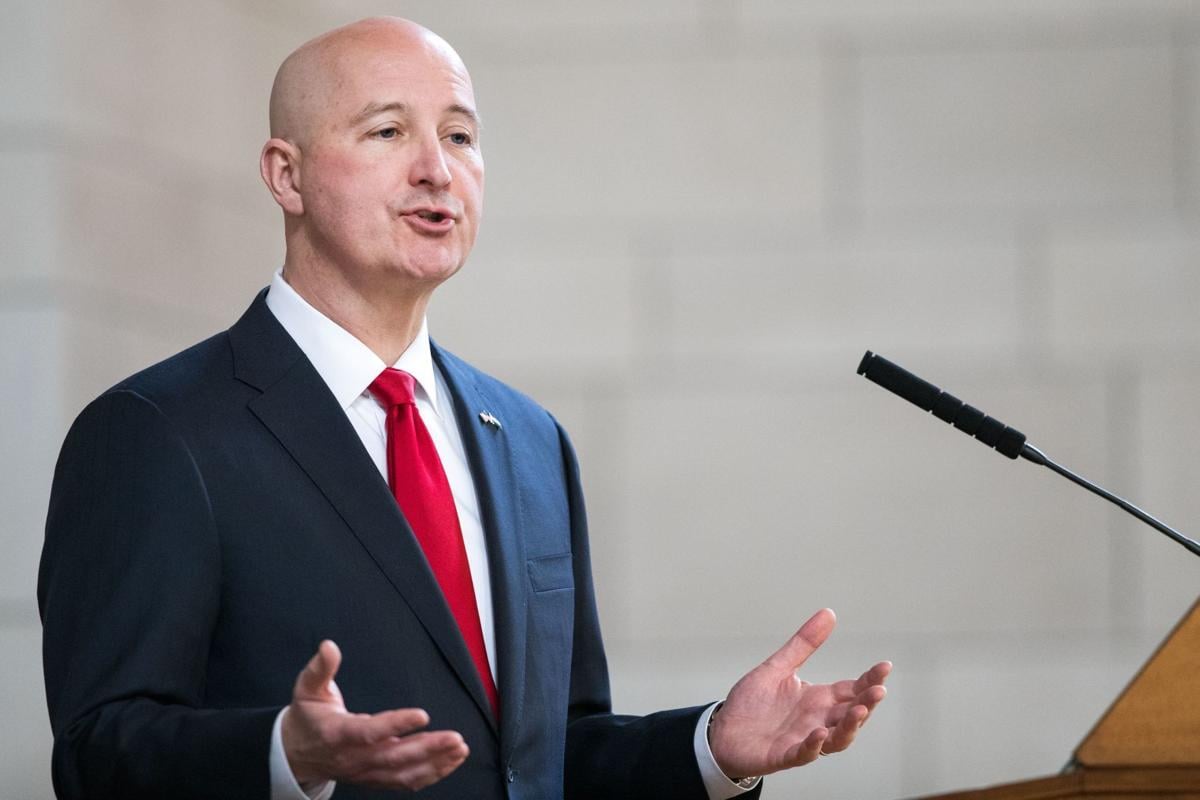 NEBRASKA — Governor Pete Ricketts announced on Monday stricter directed health measures to combat COVID-19 as the state reports rapidly increasing hospitalization rates.
Hospitalization rates due to the virus have tripled in just over a month, Ricketts said, and he is asking Nebraskans to step up their efforts to fight the virus.
Ricketts said as of Sunday night, there were 794 people hospitalized in the state due to the virus, three months ago that number was under 300.
In the past week, COVID-19 cases have erupted statewide, doubling to an average which is well more than 1,000 new cases per day.
"This is very serious," Ricketts said.
The new directed health measure takes effect at 12:01 p.m. on Wednesday, Nov. 11.
The six foot separation rule has returned and there are new policies on masking in the new DHM.
Six feet of separation will be required between all parties in all instances at gatherings and businesses. For weddings and funerals, parties are considered household members only.
Bar patrons who are participating in games are required to wear a mask when they are not drinking or eating.
While restaurants, bars and other establishments may remain open for dine-in, patrons will be required to remain seated, unless placing an order, using the restroom or playing a game.
There will still be 100 percent rated occupancy in these businesses, but there must be six feet of separation between tables. Bar seating is allowed, but only with the appropriate separation. Parties will be allowed a maximum of eight people; larger parties will need to split up.
Masks will be required for patrons and staff at indoor businesses where patrons and staff are within six feet of each other for 15 minutes or more.
For extracurricular activities, fan attendance for all youth indoor activities are limited to household members of the participants only, this includes both school and club sponsored events. Six feet of separation will be required between household units.
There will be no limits on occupancy for places of worship, but there must be six feet of separation between parties.
Indoor occupancy for gatherings will now be limited to 25 percent rated occupancy and will not exceed 10,000. Outdoor gatherings remain at 100 percent occupancy. At both, groups will be limited to eight people and there must be six feet of separation.
Carnivals and dances held inside are prohibited but dancing at wedding receptions is allowed if the individuals remain at their seats and social distance. Dance recitals are permitted, but are subject to the guidelines for gatherings.
Plans for reopening or expanding new capacity must be submitted to the local health department for approval.
This new DHM will be in place until at least Monday, Nov. 30.
Be the first to know
Get local news delivered to your inbox!