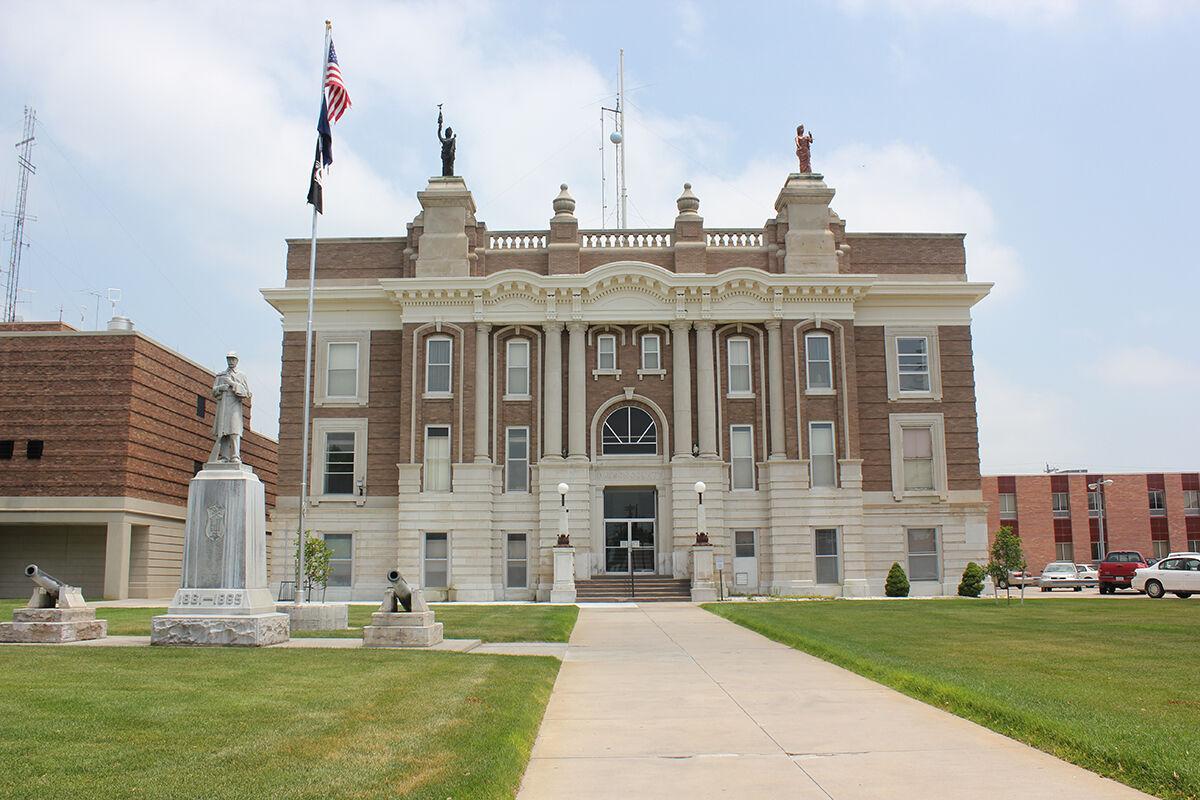 LEXINGTON — Officials with the Nebraska State Department of Revenue said the practices of the Dawson County Assessor's Office are in need of a, "complete overhaul," as errors continue to be reported.
Ruth Sorensen, state property tax administrator for the Nebraska Department of Revenue, spoke to the Dawson County Commissioners on Friday, saying the assessment practices of the Dawson County office need to be looked at.
The Dawson County Assessor is John Moore.
This is not the first time Sorenson has spoken to the commissioners about issues within the Dawson County Assessor's office.
In 2018, Sorenson had told the commissioners the department had received several phone calls regarding concerns in Dawson County and made an investigative visit in May.
At that time, misinformation in record keeping had been found. Sorenson said, in 2018, improvements on parcels had not been assessed. One example she brought up was a property which sold in 2017 for $300,000 showed a valuation of $32,000 the same year.
Records were not being kept accurately, Sorenson said, a random check of sales showed 35 percent had errors and some records could not be located.
In 2018, Sorensen also said Moore and office staff might need education on their duties and could attend state sponsored trainings.
On Friday, Sorenson said after this 2018 report, the assessor did, "demonstrate sufficient progress in addressing the concerns at that time, but that was temporary and we are back about to where we were at that time."
Errors have continued to be found, including sales missing from state sales files, issues in the processing of qualifying sales, a significant percentage of new construction permits not being processed and there continue to be multiple tax corrections brought before the board of equalization.
Sorenson said the missing state sales files mean the Department of Revenue does not have accurate information or analysis of the local values in the county.
There were also three large agricultural land sales which were disqualified, with no reason or any other information provided as to why this was done, Sorenson said. This could have impacted the value of ag land in the county.
Sorenson said there is "not a consistent process," in the assessor's office providing reasons for disqualification.
She added, "There is no process or methodology," in the office for a property owner or the Department of Revenue to know the process which is being followed.
As for the new construction permits not being processed, the county is not receiving an increase in value for revenue, Sorenson said, because information about property owners building or changing something on their property hasn't been tabulated.
There were also 111 open improvement permits which had not been updated with improvement value in 2019 or prior, said Sorenson. "That's value the county is losing on which they could levy or reduce their levies," she said.
Sarah Scott, field operations manager said during a review of open permits, they found old permits which had been properly valued, but never closed; older permits which had construction ongoing, but hadn't been fully assessed and several permits which had not been picked up.
"Without a clear process, when the permits are not being updated timely," Scott said, "the office cannot keep their values current, because the documentation is messy and inconsistent."
Moore told the commissioners his office has been trying to work though the issues of construction permits not being processed.
He added they have three people working on sales, where they only had one person working on these prior.
Another issue raised by the department is the, "significant number," of tax corrections being brought before the commissioners. "That is not common," Sorenson said.
In a survey of other counties in Nebraska, there were 62 counties which had no tax corrections, Sorenson said. During the board of equalization meeting on Friday, prior to the regular meeting, there were eight tax corrections on the agenda.
The corrections then must come before the board of equalization and new notices have to be sent out, which is costly to the county, said Sorenson.
She said a number of residents have contacted the assessor's office or the Department of Revenue office indicating errors which were being found.
Commissioner Dean Kugler asked Moore if he felt he had enough competent staff to keep the number of tax corrections at a minimum.
Moore said they are determining if the need for another full time staff member to handle permits is necessary.
Kugler said there seems to have been several instances of residents advising the assessor's office about property updates but no changes being made.
Moore admitted that had occurred.
He also said there has been turnover in the office, but said he "takes responsibility for this," and is trying to make sure issues don't occur on a regular basis.
He added he has had issues hiring qualified people for positions in the office.
Sorenson said the commissioners and assessor need to work together to ensure property assessment is being done equitably and uniformly. She added the Department of Revenue is able to help train and educate staff and they do not charge for this training.
There were some members of the public who attended the meeting, but Chairman Bill Stewart said he had been advised by the deputy county attorney those with Tax Equalization and Revenue Commission (TERC) cases with the county shouldn't discuss any details during the open meeting.
Kent Christiansen was one resident who didn't have a TERC case ongoing and spoke to the commissioners.
Christiansen said he has filed three complaints in the last four months concerning the assessor's office with the Department of Revenue. He had 12 properties which had issues and last month, nine of the tax corrections concerned his properties.
He added two of the properties which had corrections approved, still had not been completed as of Friday.
"I would encourage some kind of overhaul in that office and get things up to par," Christiansen said, "I feel there is a problem which needs to be addressed."
Sorenson concurred saying, "we need to look at a complete overhaul in the office as far as practice and procedures."