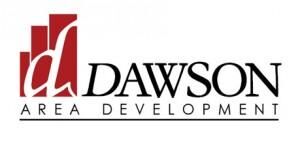 LEXINGTON — On June 9, 2021, Dawson Area Development's Dawson Area Youth Leadership program will host a ceremony in Lexington at the Majestic Theatre to honor 12 youth for their successful completion of the program's coursework and other requirements.
This is the second class of the Dawson Area Youth Leadership program.
Dawson Area Leadership is designed to assist participants in developing leadership skills and in expanding their awareness of the social, economic, and political challenges facing the Dawson County area. Dawson Area Development believes that each participant has the potential to become a leader and valuable decision-maker in the future. The program includes nine full-day sessions held between September and May in various locations across Dawson County and Lincoln for State Government Day. Topic areas include agriculture, education, health and human services, art, culture and recreation, local government and law enforcement and state government.
By completing the program, informed leaders can better understand issues, define problems, and develop solutions to serve their communities.
The Dawson Area Leadership youth class members who will be graduating are:
Cozad High School participant:
Gracie Schneider, sponsored by: Waypoint Bank
Elwood High School participants:
Alivia Knoerzer, sponsored by: Pinnacle Bank of Elwood
Shirley Rios, sponsored by: Security First Bank of Elwood
Lexington High School participants:
Janet Aguado, sponsored by: Orthman Manufacturing
Keith Allen, sponsored by: Lexington's Council for Economic Development
Noah Converse, sponsored by: Lexington Regional Health Center
Jassmin Parada, sponsored by: Homestead Bank of Lexington
Victoria Perez, sponsored by: Downey Drilling
Michell Plazas, sponsored by: GIC/Flatwater Bank of Gothenburg
Omar Sanchez, sponsored by: Great Western Bank
Joslyn Sayer, sponsored by: Lexington Area Chamber of Commerce's Business Ed. Committee
Overton High School participant:
Haley Fleischman, sponsored by: Security First Bank of Overton
Applications for Dawson Area Leadership's next adult and youth classes may be submitted until June 15, 2021. Any adult working or living in the Dawson County Area (all of Dawson County, Elwood and Eustis) or student from that same area going into their junior year or senior year are encouraged to apply. Seniors being eligible is for the 2021-2022 class only. There was not a class in 2020-2021 due to covid-19 and this will give students who would have been eligible last year the option to apply this year. In future years, it will go back to juniors only.