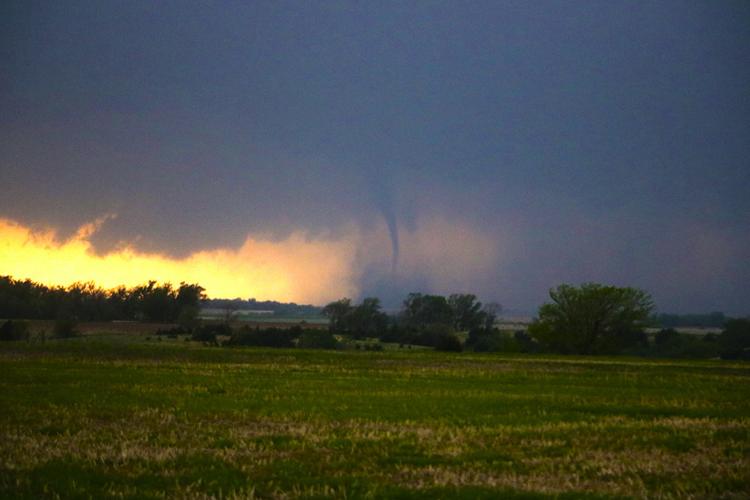 I feel extremely fortunate after this 2019 severe weather season. On May 17 I fulfilled a goal I have been pursuing since I was a child, I witnessed a tornado on the ground. As a bonus it was in Dawson County, my territory as a newspaper reporter.
When I first seriously considered chasing, I read as many accounts of storm chasers as I could, to get a feeling for how my experience might go. I read a one account of a man who had been chasing for decades, all across the United States and had not seen a tornado. I feared I would end up the same.
As an amateur chaser and forecaster, I don't have as long of legs as many other chasers do. I haven't chased in another state yet, but planned on cutting my teeth here in central Nebraska. However tornadoes are an extremely rare atmospheric phenomena and I thought my limited range might hamper my ability to witness any.
I officially started chasing in 2018 and was able to get three good chases under my belt. June 1, 2018 was the best chance I thought there were for tornadoes, but the atmosphere had different ideas and the best tornado conditions never panned out.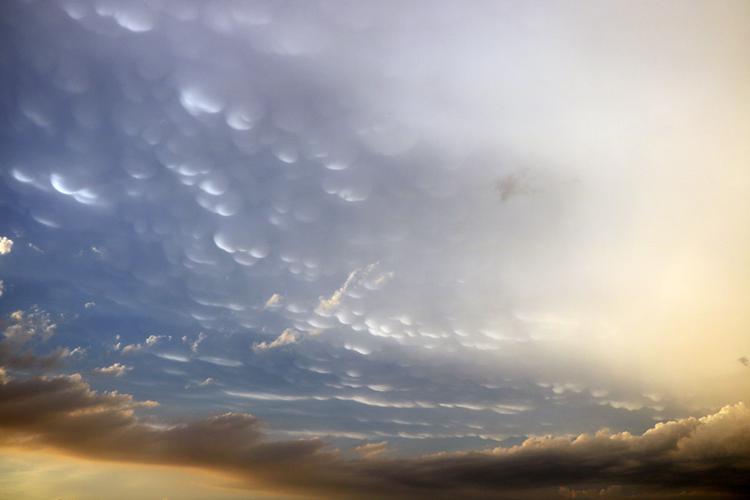 On June 19 I put myself in an unsafe position in a desperate attempt to avenge my experience on June 1 and drove into a wall of rain trying to confirm the presence of a tornado. I saw nothing but rain and had nothing to show for it but shattered nerves. This chase had a profound impact on how I approached my chases in the 2019 season.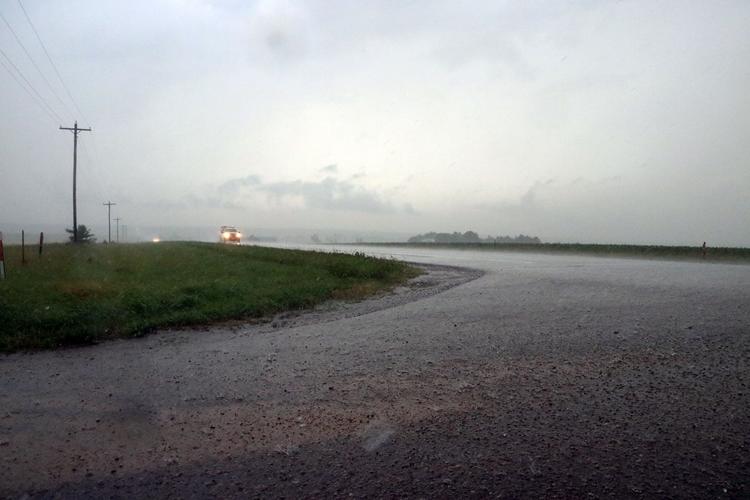 I started the 2019 severe weather season both excited and anxious, I had picked up on a few new tips which improved my forecasting and had the first years' experience with me.
Yet the one thing which would come to challenge me was positioning. Knowing where to be before storms fire is 80 percent of job, if you are out of position, you will be left behind as you try to catch up with storms.
I was able to visit the National Weather Service Hastings again this year for an article about the 2018 tornado season. The folks there have been amazing to work with, they indulge me every April when I run our tornado awareness page and are always willing to speak to me about weather events which have impacted the area.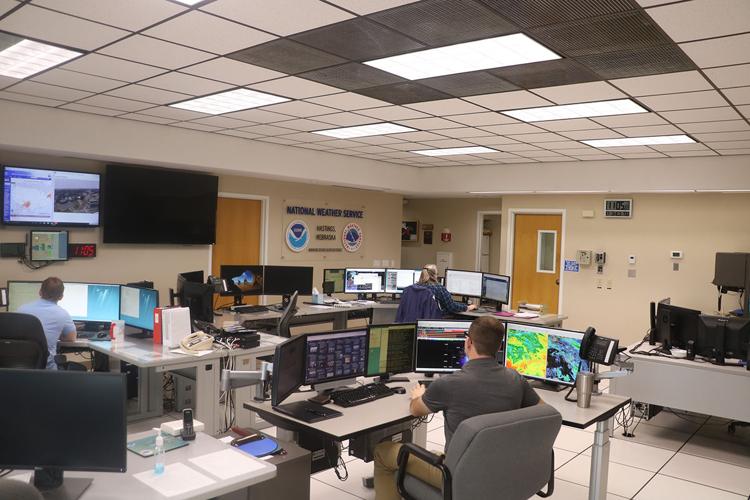 I even got a small lesson from meteorologist Aaron Mangels on how to spot shortwave troughs. These phenomena are responsible for initiating storms and knowing how to spot them is a basic in forecasting.
I also attended the NWS spotter training in Gosper County this year, most of these sessions are attended by law enforcement and our first respondents. I always feel slightly out of place, but the training's are always informative and I hope people take away something from my articles about them.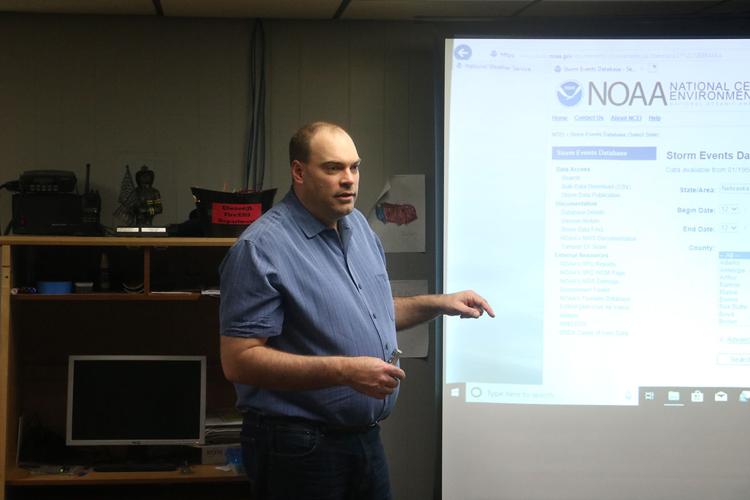 Ryan Pfannkuch was the meteorologist who was giving the presentation and he seemed happy to indulge me in my multiple questions about severe weather and tornadogenesis.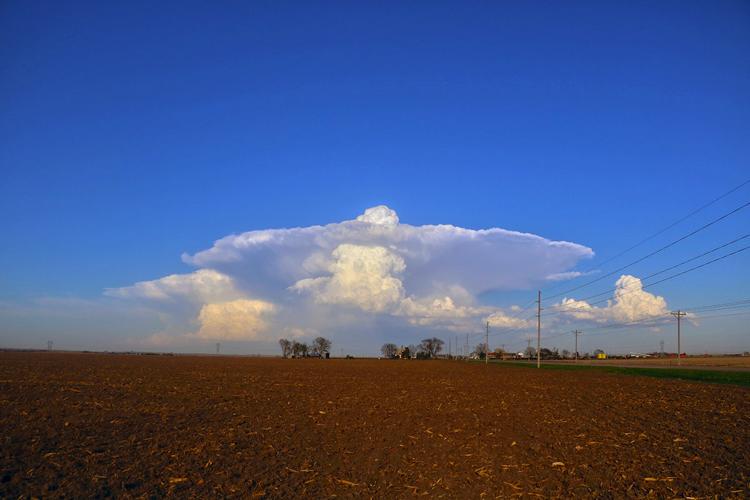 I had a couple warm up storms in April, including one on Easter Sunday, which helped get the 2019 season rolling. None of these were tornadic, but it was a good chance to get into the practice of checking the radar, making sure my camera set up was ready and finding any teething issues.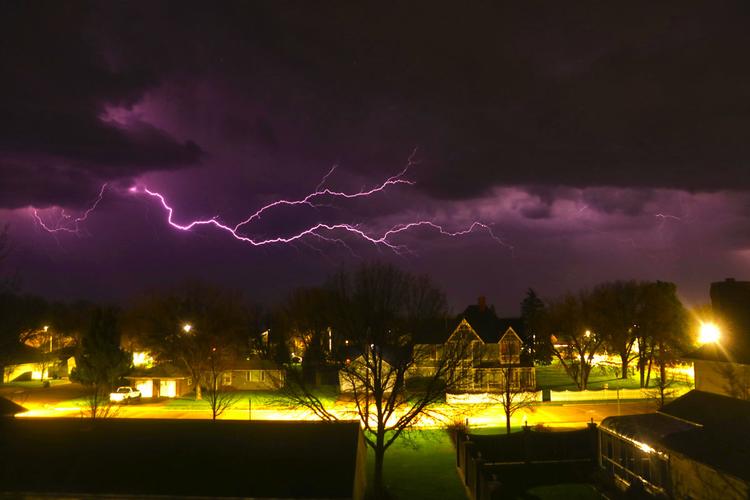 Then on Monday, May 13, the forecast seemed to indicate severe weather would strike the central Nebraska region. The chances of this only increased as the week went on and I stayed glued to the forecast models, hoping to get a picture of what might happen. I briefly considered targeting McCook from the early model runs.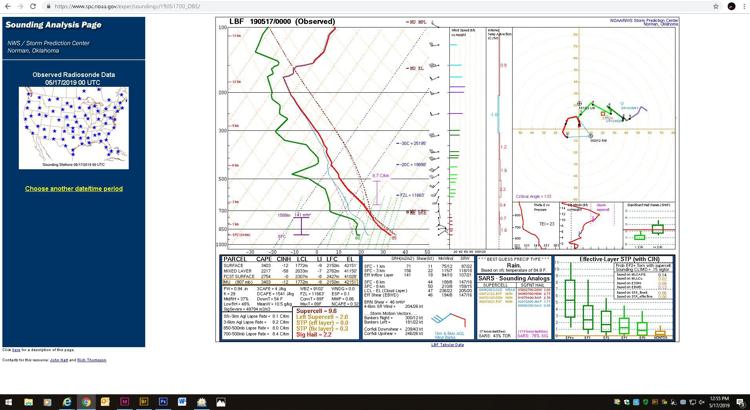 On Thursday, May 16 I made the decision to target Broken Bow, it seem like storms would fire in the south part of the state, mature and grow into supercells as they neared the town.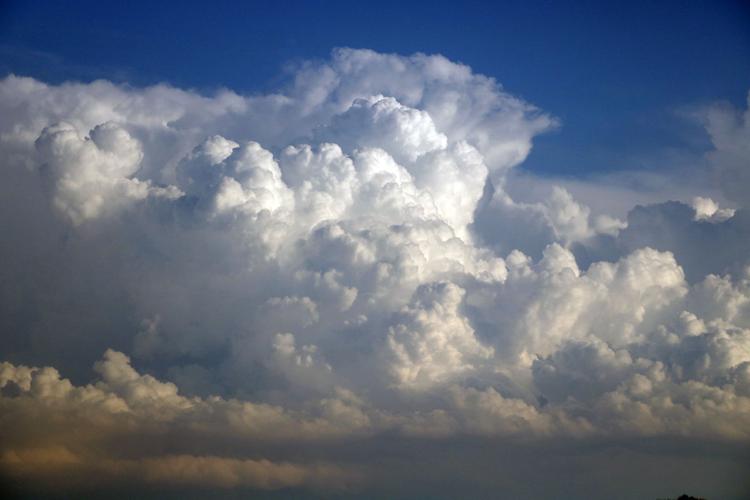 On Friday, May 17 I took off work early and headed north for Broken Bow, I arrived around 2:00 p.m. and waited. A line of storms began firing just around Lexington and I moved south to Oconto when I realized they were much further south than I anticipated. I waited to see if any of these cells would grow and mature but none did. I shadowed them all the way to Riverdale and stopped in Kearney.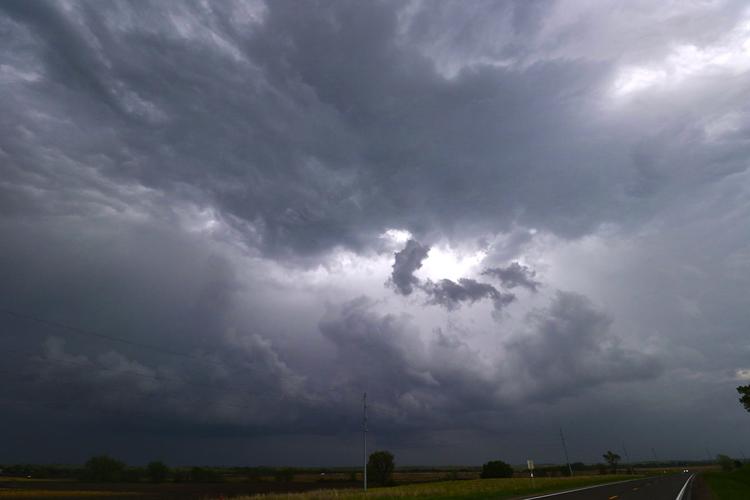 I learned a lesson this day, a storm in northwestern Kansas had matured into a supercell and had picked up a tornado warning due to funnel clouds being spotted. It was going to pass to the west of McCook. My heart sank when I saw this, my positioning was off and I was at least two hours away from this storm.
I sat and watched the radar for about 10 minutes to see if there were any changes to the storm. The radar updated and my eyes grew wide. The storm was traveling to the northeast, as most supercells do. It was on track to cross into Dawson County.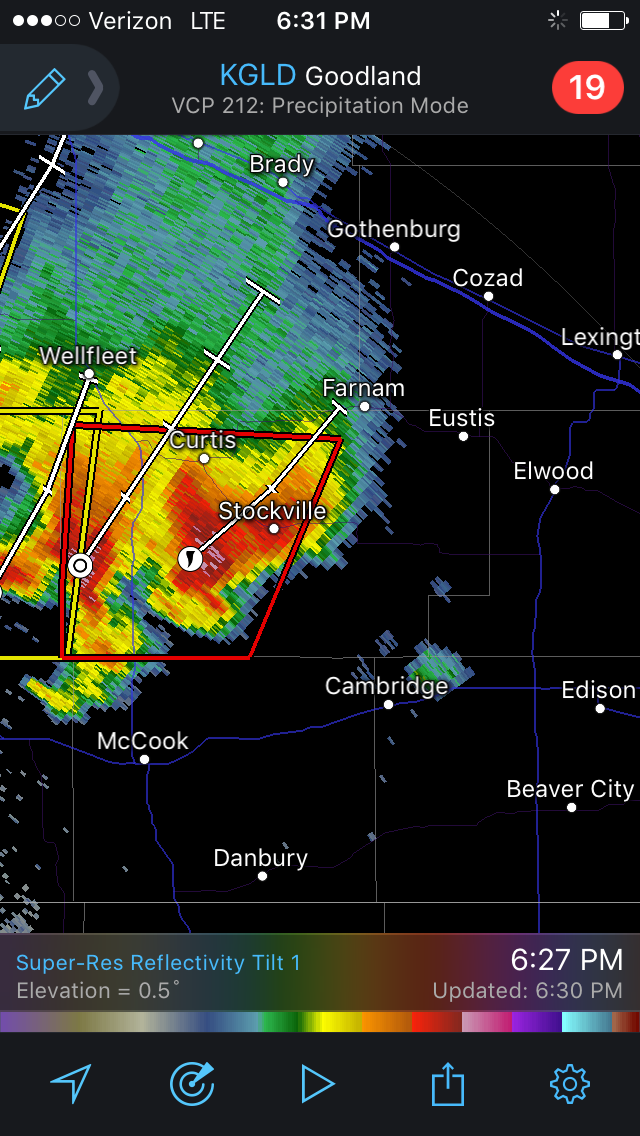 I flew out the door and got the car pointed west on I-80 and drove as fast as I dared. This storm showed no signs of stopping and already had a history of producing tornadoes. My heart was beating fast as the western sky began to darken as I approached the storm.
The tornado producing region of the storm was approaching Farnam and I decided to get off at Darr and use the county roads to get a closer look. I left the valley and got into the hills and had my first good look at the base of the storm. I saw what appeared to be a wall cloud, filled in with rain. The storm still had a tornado warning.
I turned west on a county road and began driving closer to get a better look. My eyes were glued on the bases lowering. Suddenly, the rain seemed to part, the sky became clear closer to the ground. There it was, there was no mistaking it, I could see the dust being kicked up into the hair as the funnel danced around like a snake. It was a tornado.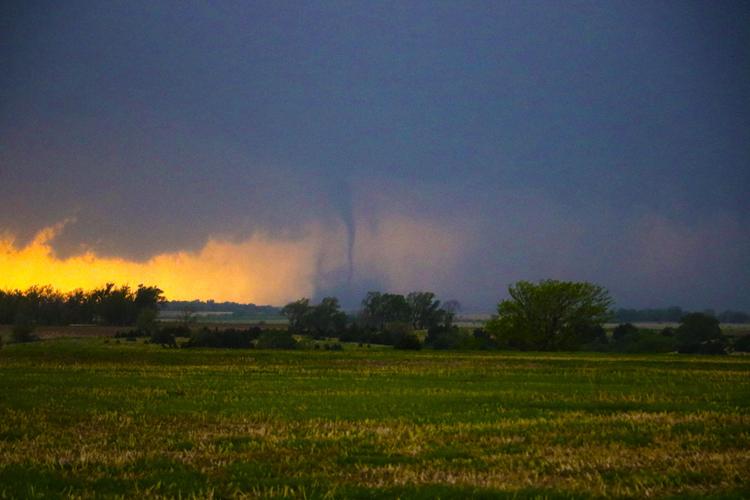 I almost didn't believe what I was seeing, I thought my eyes were playing tricks. I had wanted to see a tornado again since I saw one as a child in 2003. Yet I blinked and it was still there. I pulled the car over and began snapping pictures.
The tornado was very thing, rope like and stayed on the ground for only a minute longer. I saw it rope out and disappear, as quick as it came. This tornado was later confirmed to be an EF-1 and damaged property to the east of Farnam.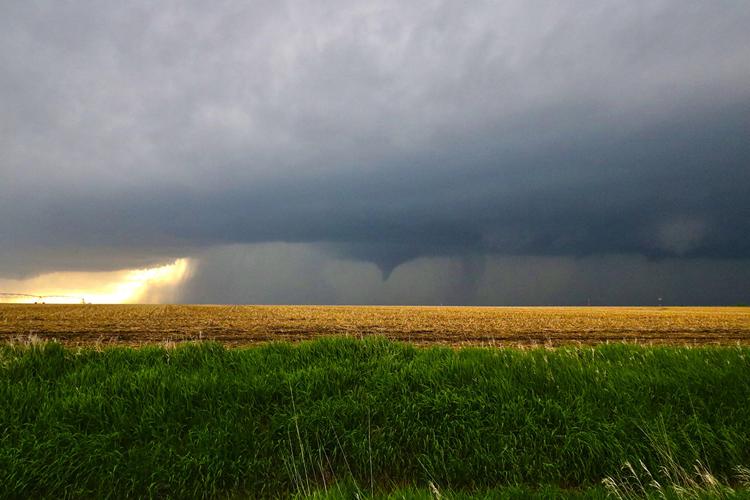 As the storm kept moving northeast I began to shadow it, heading north myself. Another bowl lowering appeared out of the storm and I was much closer to this one than the Farnam EF-1. I did not know it at the time, but video from nearby Camp Comeca showed a debris swirl under this funnel. I had witnessed an EF-0, the funnel had not fully condensed. Two tornadoes in one day, not bad at all for my second season storm chasing.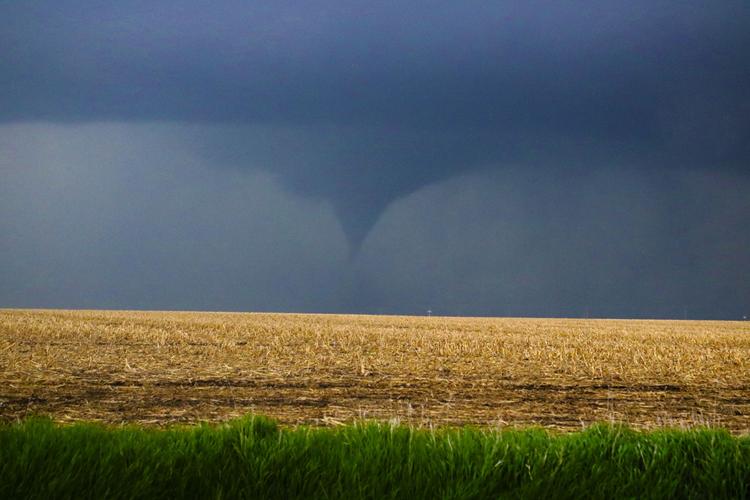 May 17 taught me some important lessons about storm spotting. To be honest I am lucky I was able to see any tornadoes at all due to starting so far out of position. There were other chasers who had beautiful photos of a tornado near Stockville.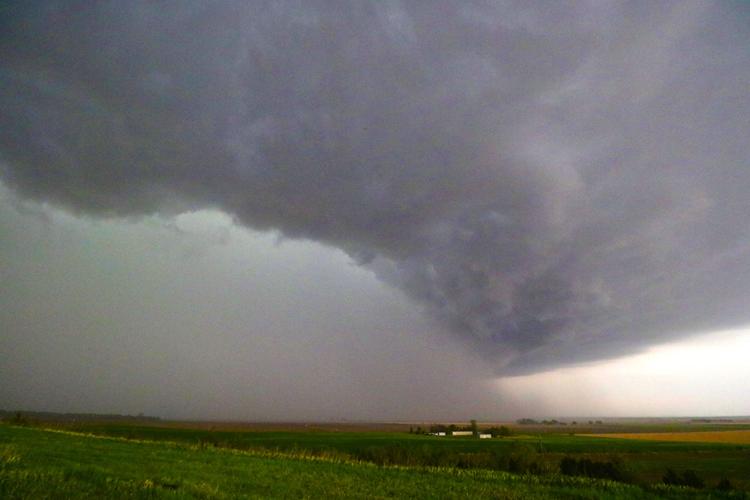 My pictures were arguably not the greatest, but they were my first and everyone has to start somewhere, and I feel fortunate to have laid eyes on a tornado in only my second year of chasing.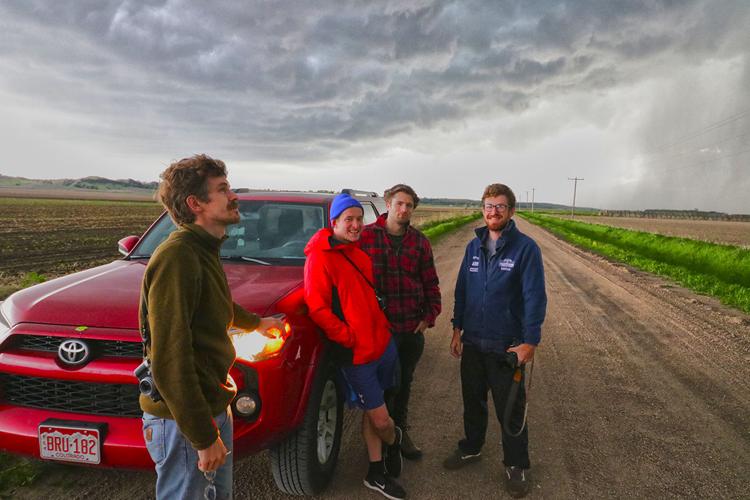 Another thing I was proud of was my intercept, storm chasers elect to take varying levels of risk when they are near tornadic thunderstorms. I choose to be overly safety oriented.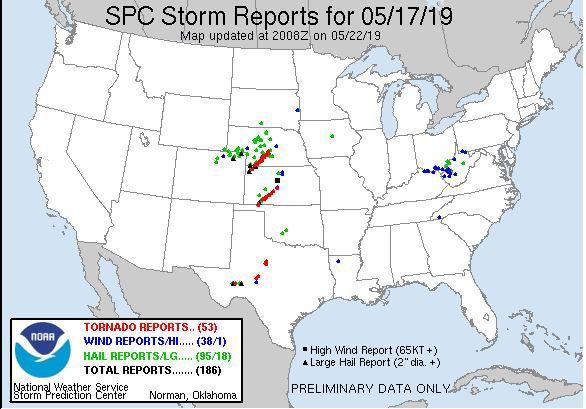 During this chase I was able to close in on the supercell, spot the tornado, get photographs and shadow the storm as it moved near Cozad. I did not see any debris, was barely impacted by strong winds and had little rain fall on me. In all I felt I had played the chase well, I had learned my lesson from last year.
June 8 was a day in which the tornado potential was extremely marginal, yet severe storms looked likely. It was also a test for myself, how far was I willing to go to see storms or tornadoes?
I had originally thought of targeting Colby, Kan., it would have been my first sojourn outside of the state for storm chasing. After reviewing the models, I decided the triple point, intersection of a cold front and dry line, would be further north. I second guessed my first target and chose McCook instead.
That was my pattern for the 2019 season, picking a target, second guessing it, going to a second location and tornadoes form at the first target.
I rolled into McCook around 3 p.m. and waiting for storm initiation, I felt like I was in good position to intercept any storms and in the area early enough to be more picky.
Yet weather continues to humble me, not far from the Colorado and Kansas border, a thunderstorm formed, spun up and almost immediately picked up a tornado warning. It would not have been far from my original target. I almost had to laugh about.
Small cells started forming to the west of McCook so I continued on to Culbertson and found a good spot to wait a few miles outside of town.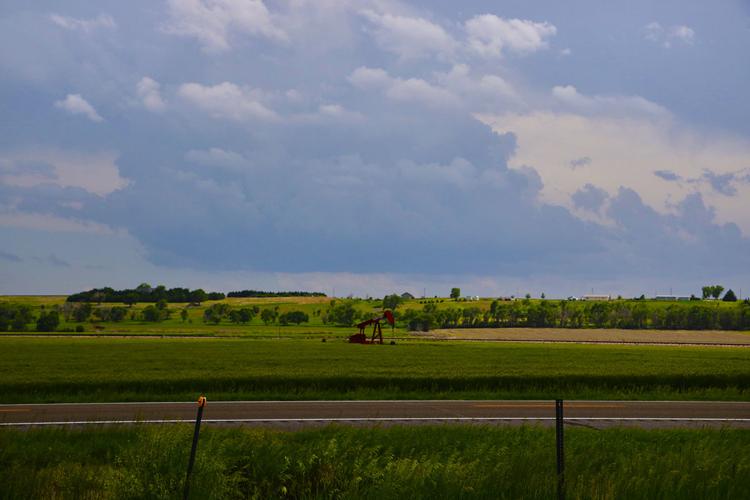 I was treated to the development of a thunderstorm to my south, but it was moving north so slowly I was able to maintain position for nearly two hours. Problem was these storms never even became severe, yet I was able to amass multiple pictures and video of this storm forming and moving closer.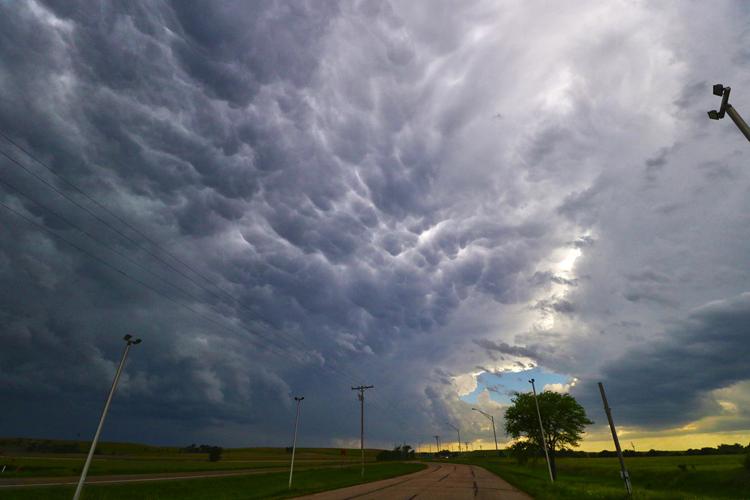 Around 5 p.m. a new thunderstorm developed to my north and the southern one had finally closed in on me, I was able to jog to the east and stay out of the way of what was a developing thunderstorm complex.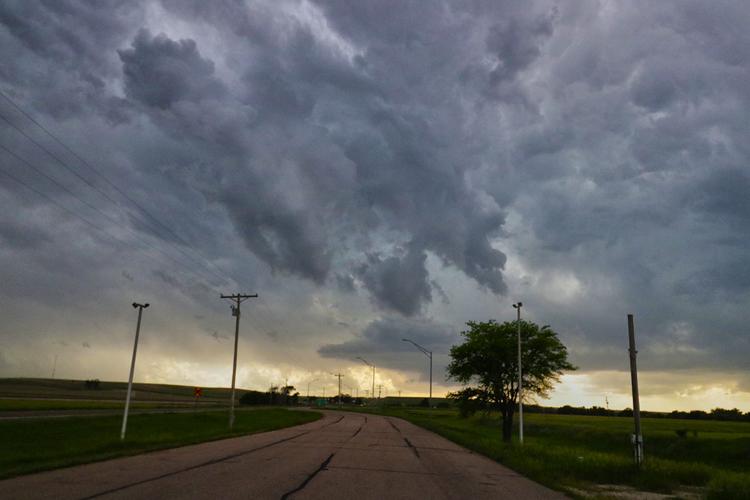 I wasn't even near severe weather during this chase, but I had traveled further than I had in the past and successful determined where thunderstorms would form. I took a lesson from my positioning second guessing and will make sure I won't make the same mistake in the future.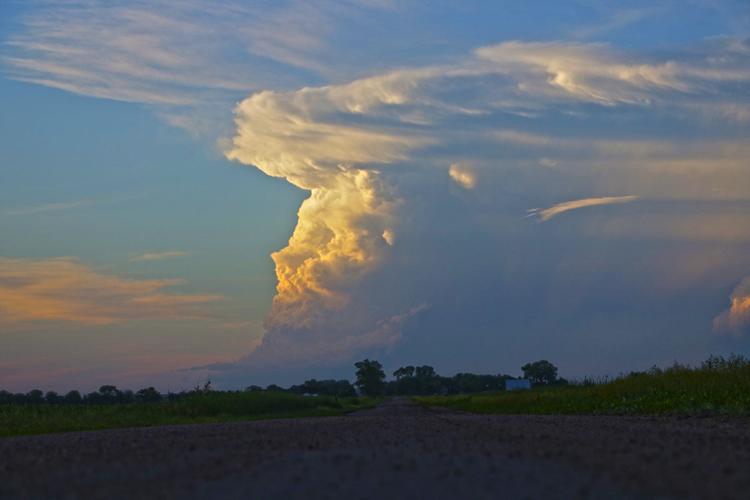 On June 19 I was surprised by a lone thunderstorm which had formed near Broken Bow, I drove just outside Lexington to get some pictures and ended up getting one of my favorites of the season. Even as I was fending off mosquitoes, a spray plane near me passed in front of the thunderstorm, leading to a great silhouetted picture.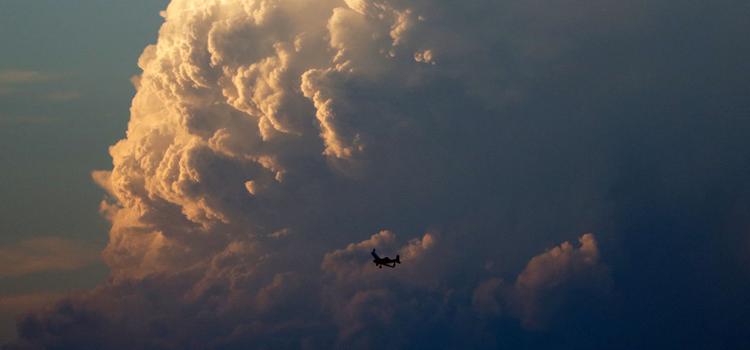 In July Central Nebraska was impacted by training thunderstorms which caused localized flooding in Lexington and Kearney. These were not storms I would chase, but it was a stark reminder of the power of nature. Especially to see water feet deep inside Lexington and speaking to people who were affected.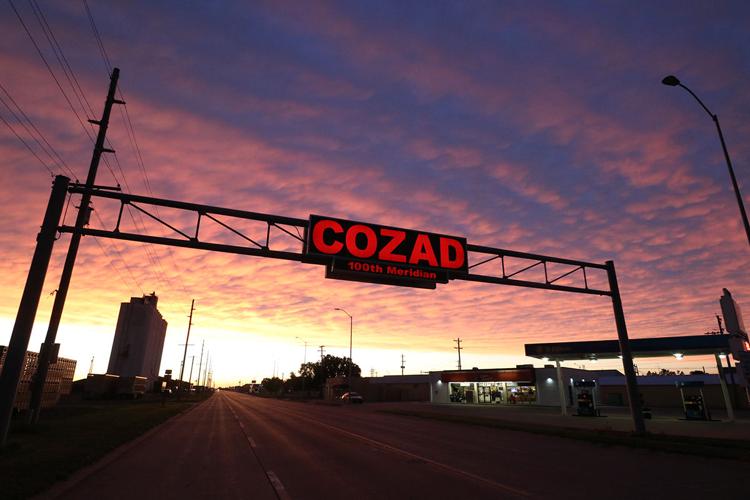 The summer pattern of light showers continued and I assumed my 2019 storm chasing season was over. By Aug. 29 I had set my mind to fall. Yet the severe weather season wasn't going to go quietly.
On Thursday, Aug. 29 severe weather chances were in the air and I only became aware of it by looking at the Storm Prediction Center's page. Thunderstorms were expected to form in southern Nebraska and move south into central Kansas. The issue was, none of the models could agree on how this would occur.
 I put more stock in the NAM NEST model, which had been aggressive with its predictions the whole season, but I wasn't sure if this was wishful thinking on my part. It showed thunderstorms forming near North Platte initially. I kept that in mind during the morning.
By 3 p.m. it seemed like the NAM NEST was proven correct, a small thunderstorm developed to the west of North Platte and began to strengthen. I watched this cell for over an hour at work and it showed no signs of dying off.
After about an hour I couldn't stand it any longer, I hit the road, bound for North Platte at 4:15 p.m. Admittedly, I was late moving on this storm and I wasn't sure if I could catch up with it in time. I targeted Wellfleet and my intercept point and drove like a bat out of hell.
The storm was clearly organizing into a rotating supercell and this was promising for me, there was a chance it might produce a tornado. I passed Wellfleet, the storm had moved south too fast and I was still playing catch up.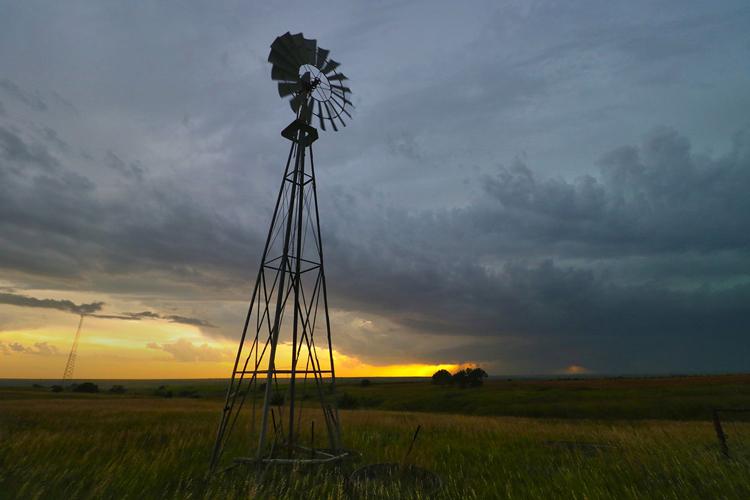 Around 5:30 p.m., I checked the radar and my eyes lit up, the storm had picked up a tornado warning. I would later learn the storm produced three tornadoes in Hayes County, one right after another. I was not able to see them because I was on the wrong side of the storm trying to catch a glimpse though the rain.
Around 6 p.m. I had at least caught up with the storm and jumped out of my car to see what I could see. Rain was obscuring parts of the structure but I could just make out a rain free base and low hanging scud. I had to move south to stay ahead of the rain.
Just a mile or so north of McCook I had finally just gotten ahead of the storm, the rear flank had accelerated out in front of the rest of the storm.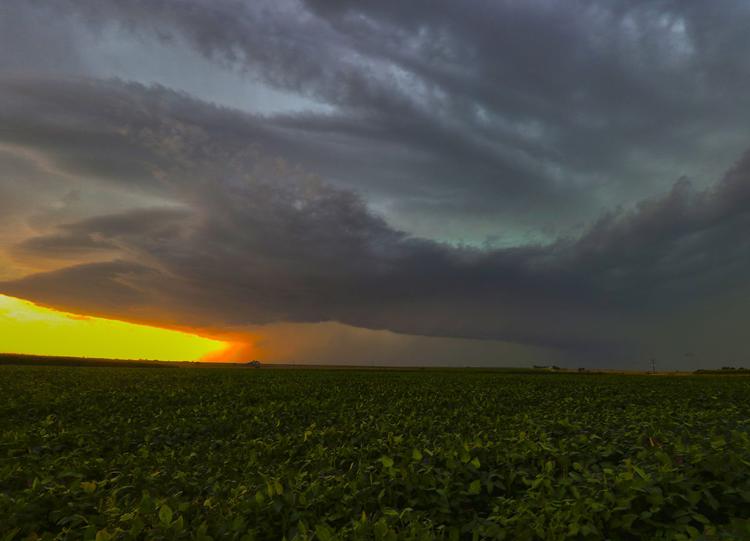 I jump out of my car and ran into the middle of a soybean field. The sight was amazing, well defined supercell structure with a hint of blue green deep in the storm indicating hail. The sun was starting to get low in the sky backlighting the whole storm with a yellow orange.
I found myself laughing as I took pictures, a two hour mad dash for this short window of pictures. To anyone else this probably seems crazy or a waste of time, but for me it is being able to see something rare, interesting and possibly dangerous. The adrenaline junkie in me just had odd taste I guess.
I later learned from a National Weather Service Goodland meteorologist the core of the supercell I saw was 25 miles wide, it was a massive storm.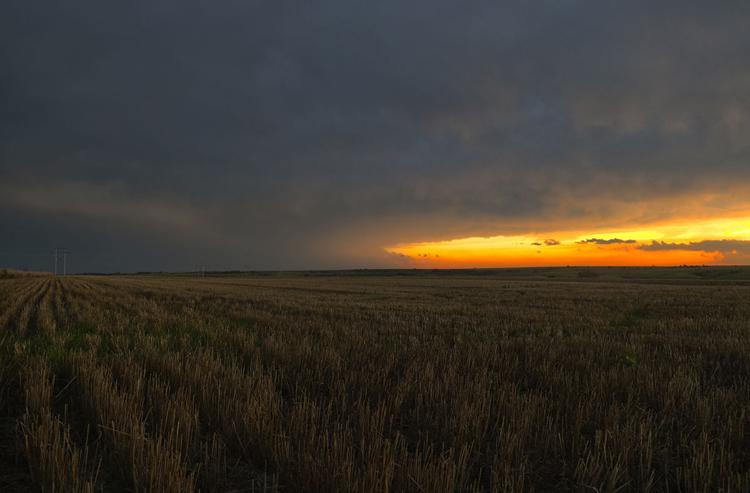 I was happy how this chase turned out, even though I was behind nearly the whole time, the picture I was able to get of the supercell itself is one of my favorites. All I needed was five minutes.
This season will always hold a special place with me because I was able to see a tornado for the first time as a storm chaser. I also learned some valuable lessons about forecasting and positioning. I was also closer to two supercells than I ever have been in my life and I did it safely.
2020 is the start of a new decade, and I am wondering what kind of severe weather season it will be, active, slow? No one can say for certain, but for myself, I know I will be out in the thick of it again. I knocked one item off the bucket list with my tornado, now it's time to perfecting the craft.
Be the first to know
Get local news delivered to your inbox!