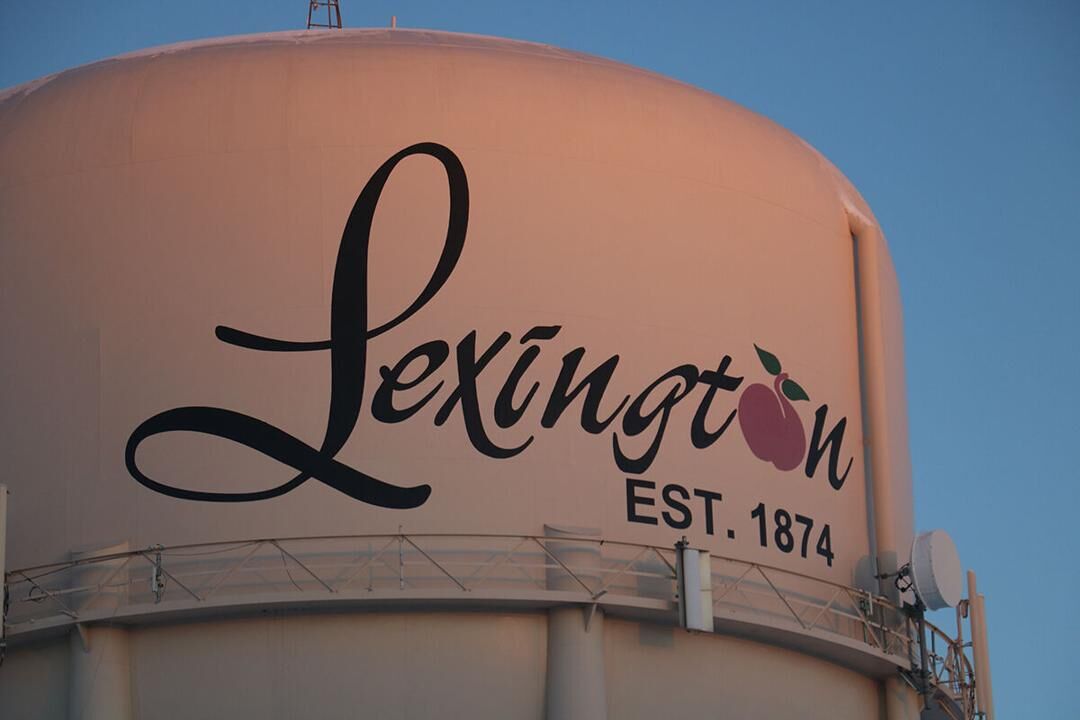 LEXINGTON — The City of Lexington has established a failure to appear offense in order to better enforce city ordinances.
City Attorney Brian Copley told the city council members at their meeting on Tuesday, Sept. 14 that Special Prosecutor for the city, Beverly Bogle Louthan, requested the failure to appear offense as a means to enforce ordinances.
This would allow for an arrest warrant to be issued when a person fails to appear in court after violating a city ordinance. Copley said it can be up to a $500 fine for this general offense, but the failure to appear charge is usually dismissed in court after the initial violation is handled.
A public hearing was held in reference to the one and six year street improvement plan for the city. City Manager Joe Pepplitsch said there are 15 projects on the one year plan.
East Viaduct project - Construct grade separation over Union Pacific Railroad and Highway 30
Extension of Fillmore Street North to 16th Street
Concrete street, curb and gutter and drainage on Wycott property west of Lexington Regional Health Center
Roosevelt Street Improvements - Concrete paving, curb and gutter and drainage
Revere Circle – Loop Drive extending south from 20th Street and Revere St.
18th Street Extension - Extension of 18th St. from Erie St. 200 feet West of Erie St. to Independence Ave.
Hancock Circle – Loop Drive extending south from 20th Street between Revere Street and west of Patriot Dr.
West Prospect Road Reconstruction - West Prospect Road from Highway 283, remove existing pavement and replace with new concrete pavement.
Bridge Over City Drainage Ditch – Replace bridge over drainage ditch half mile east of Taft St.
Reconstruction of East Prospect Road - Remove existing pavement and replace with new concrete pavement
Repairs on Adams St. - Grade Separation Structure from 7th St. south to Elm St.
Walnut St. Improvements - Asphalt paving of West Walnut St. from Adams St.
Paving of various sections of the Hike/Bike Trail
Miscellaneous Panel Replacement projects
Miscellaneous handicap sidewalk ramp replacements
There are also a variety of 15 other projects on the six year plan. After the hearing, the council approved the plan. Pepplitsch said they no longer have to send the plan into the state, but they do have to keep it on file at city hall.
A tax request hearing was held to set the property tax request for the 2021-2022 fiscal year at an amount different than last year.
Pepplitsch said the 2021-2022 property tax request will be set at $1,486,289.00 and assessed value of property increased by 1.65 percent from last year. The tax rate would levy the same amount of property taxes as last year.
The council voted to approve the resolution, as well as, an ordinance adopting the budget for the 2021-2022 fiscal year.
The council also voted, approving a one percent increase to the base of restricted funds, Pepplitsch said this is done annually and allows for flexibility of the funds if the need arises.
Four items were approved relating to a Community Development Block Grant for improvements to the St. Ann's Parish Center.
The first was an administrative agreement with the Cozad Development Corporation, the second was a sub-recipient agreement with St. Ann's Parish Hall, the third was an authorization to request the grant funds and the last was a special conditions certification.
The council also considered an ordinance to vacate the alley in the O'Donnell Addition and Second Addition, while retaining utility easements.
Pepplitsch said this ran between 14th and 16th Streets and added vacating the area would be appropriate as residents have been maintaining the area themselves and the city would maintain the easement for utilities. The ordinance was approved.
There was a third pay request from Paulsen, Inc. in the amount of $127,496.57 for the East Addition phase one improvements. The council approved the request.
Additionally, there was also a third pay request, in the amount of $287,188.78, from Van Kirk Bros. Contracting for their water, sanitary and sewer work in the East Addition. The council approved payment.
During the public comment period, Nola Reed spoke, noting she had appeared in June, asking about a street sign being placed on Buffalo Bend, 13th St. and Liberty Dr. and question the mowing practices at Greenwood Cemetery.
Reed spoke again about these topics, on the street sign issue, Mayor John Fagot said they are looking into the necessity of the sign.
Reed also said she reviewed the cemetery rules of the city and noted how it seemed like the families rights ended once they purchased the plot.
She again criticized the mowing practices at the cemetery, saying the mowers need to show "compassion and respect," but the goal now seems to be, "mow as fast as you can for as cheap as you can."
Reed said a cemetery is, "hallowed ground," and should be treated as such.
Also speaking during the comment period were Andrea Gonzalez and Joselyn Landa, both said they were interested in starting a club to help people better fit in.
Gonzalez she moved to the Lexington community two years ago and struggled to fit in.
Landa said she has lived in Lexington her whole life, but couldn't find a comfortable spot in sports or other activities, she said the only one she truly felt welcomed in was One Act as they were like a, "true family," and would love and support everyone else.
Gonzalez hoped the club would meet twice a week and include people between the ages of 12-18. Another component of the group would work out in Lexington to, "care and give back," to the community.
Gonzalez and Landa said they have a list of Lexington teachers they want to reach out to, so to help get the club up and running.
Mayor Fagot said the city would reach out to the schools and teachers to see what could be accomplished or incorporated.