What is SEO | BH Digital Marketing Services | Lexington NE SEO Services
Search Engine Optimization (SEO) | Lexington NE What is SEO?
What Does "On-Page Rank" mean to Lexington Businesses?
Search Engine Optimization
It is a marketing technique which focuses on increasing visibility, and improves search engine ranking in organic (non-paid) search engine result pages. SEO comprises both the technical and creative elements required to improve rankings, drive traffic, and increase awareness in search engines.
In simple words SEO is the technique of optimizing web pages so that it ranks higher in search engine result pages (SERPS) for a target set of Keywords/Phrases. For Lexington Businesses, SEO (Search Engine Optimization) isn't just about building search engine-friendly websites. It's about getting your site better for people as well. All search engines require certain elements for you to rank well on search engine results pages.
Lexington NE, Do You Need SEO Help?
BH Digital Services headquartered in Lexington, NE prides itself on helping businesses large and small with their web presence. SEO is what we provide to all our digital marketing customers. Like all of our services, we begin our SEO programs with the analysis of search data. We look at your site traffic, competitors and what your customers are entering into the search engines when looking for products/services like yours.
Many businesses that have websites in Lexington, do not have correct SEO. The bulk of SEO programs involve a few fundamental elements —
Site Structure 

Content Creation 

Link Development 

On-Page SEO Basics 

Google Analytics 

XML Sitemap 

Robots.txt file 

Page Load Speed 

Buyer Personas 

Keyword List 

Title Tags 

Image Alts
These SEO Basic steps along with our research capabilities provide you with the durable ranking you need for increased traffic and maximized conversions in the Lexington Market.
SEO and pay-per-click/PPC are not mutually exclusive processes. By integrating data collected from your PPC campaign, we can assess which keywords are converting the highest and then optimize those terms for SEO. If you're already running a PPC campaign, you can still control more search engine results page real estate. Contact us today to learn how to integrate your PPC and SEO.
Looking for more information about SEO, check out our Blog on SEO
CALL US TODAY FOR YOUR SEO NEEDS. 308-324-5511

As featured on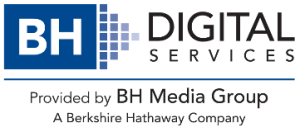 BH Digital Services | Digital Marketing | Google Adwords | Bing Ads We are the Lexington …