Refreshing furniture can be a quick, DIY-friendly process that gives new life to an old piece. With just a few hours of work, you can easily transform secondhand scores or hand-me-down furniture to fit your style and needs. The process typically involves adding a fresh coat of paint or stain for new color, texture or shine. Although painting furniture might seem straightforward, there are a few critical things to know beforehand to ensure the color goes on smoothly and adheres properly. Use these tips for painting furniture to create a long-lasting, beautiful finish.
1. Select a furniture piece to paint.
When choosing a piece of furniture to update, first consider whether the piece is an antique. Some antiques can be valuable, and painting could potentially devalue the piece. Midcentury modern furniture, for example, usually sells well as-is, so consider that before painting if you're planning to sell it later. That said, if you've had your great-grandmother's china hutch in the garage for the past 20 years and you know you'll never use it without an update, go for it!
If you're not planning to resell the item, it's only as valuable as how much you treasure it. And if you'll appreciate it more with a bright blue paint job, then renovate the furniture item instead of letting it age in storage.
2. Choose the best paint for furniture.
It's important to choose a paint specifically designed for furniture, such as spray paint made to adhere to wood surfaces. You should also consider the finish you hope to achieve, whether that's smooth and modern or textured and distressed. Chalk-style paints, milk- or mineral-based paints and acrylics are all great choices for painting furniture and versatile enough to give you a variety of looks. As with color choices, paint options vary widely and are typically limited only by personal preference. Grab a couple of samples of various brands, and play around with them until you find the finish you like best.
3. When in doubt, prime before painting.
Some paints, including chalk-finish varieties, boast the ability to adhere to furniture without the need to sand first. However, there are always exceptions. For the best finish and adhesion, consider using a primer. Some old paint and set-in stains can bleed through your new paint job, meaning that even coat after coat, the stain could show through and affect the color of your paint.
In general, you can assume pieces that appear to have a red-tinted stain will show stains. When in doubt, it's best to prime. Some furniture paint lines offer their own primers or stain-blockers that are designed to work with their paints.
4. Prepare wood surfaces before painting.
Adding paint to formerly stained furniture will highlight its features, including pretty architectural details and any blemishes or imperfections. Be sure to fill holes and sand out scratches prior to painting for the best results. Even a distressed finish will benefit from a little repair and prep work beforehand.
5. Have the right tools for renovating furniture on hand.
If you're considering renovating furniture pieces often, some invaluable tools to have on hand include:
Electric sander: Whether you choose an orbital, belt or sheet sander, it will save you a ton of time on projects and is fairly inexpensive.
Drill: This handy tool is perfect for making repairs or adding to the existing piece, and many are available at affordable prices.
Brad nailer: Similar to a drill, a battery-operated nailer will help with repairs like reattaching the backing on a dresser. And while they're slightly more costly than a drill, it can be a good investment, especially if you have plans to continue renovating.
Staple gun: Battery-powered or manual, these tools are great for repairs and attaching backing, and the fancier versions can also help with reupholstering.
10 painting tools you actually need
Wall cleaner

You want to work with a clean surface, since a dirty wall could prevent the paint from adhering or cause the paint to bubble.
"I like to use a classic cleaner, Spic and Span, with a little bit of water and a sponge to get any surface dirt off the walls before I paint," says Manfredini.
Rollers
A standard 9-inch roller with a synthetic core and ³⁄8-inch nap is a classic. "Test the core: Take your thumb and index finger, and push down on each side on the end of the roller. You shouldn't be able to close that opening," says Manfredini. "Ace and Shur-Line both make quality roller covers. Mini paint roller frames are also convenient for working around small spaces."
Roller extension pole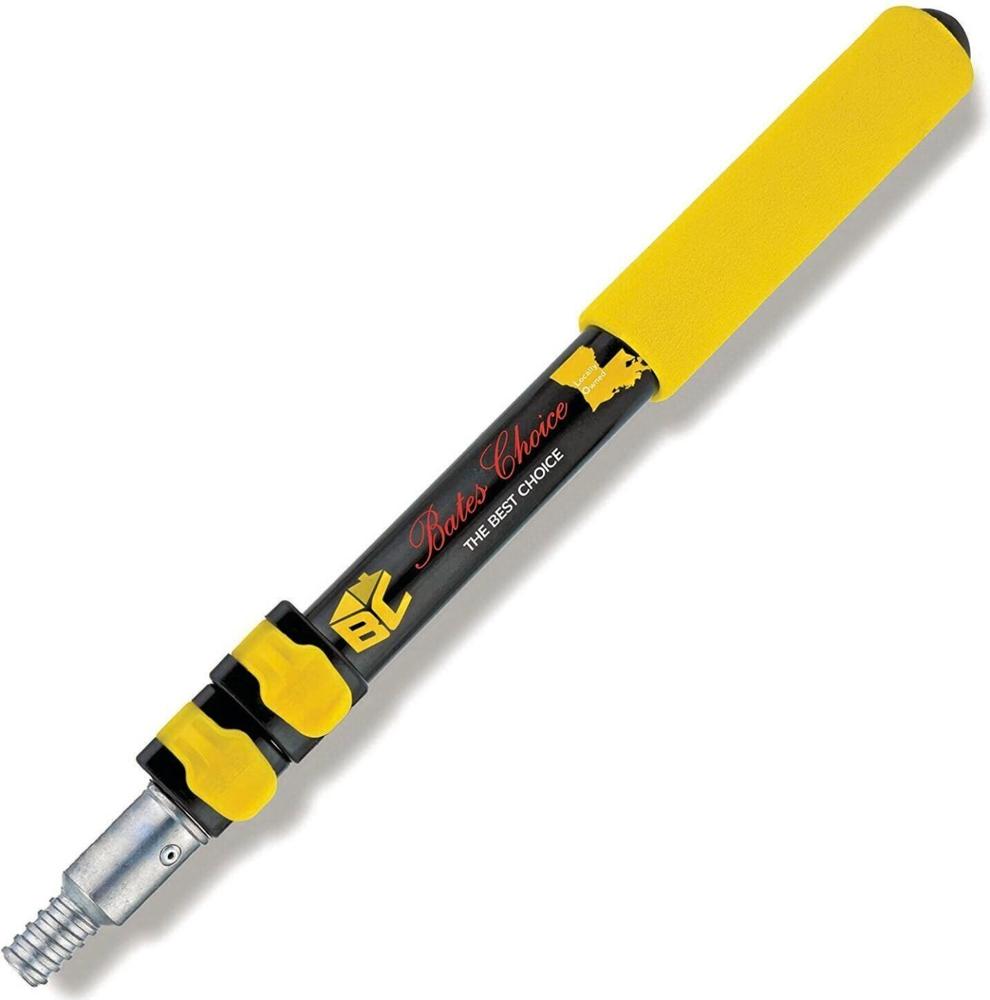 An extendable 2-foot roller extension should work in most spaces, but keep the height of your ceiling in mind when shopping for supplies.
Touch-up tool
For quick paint touch-ups around the house, invest in the Shur-Line Touch Up Painter, available at hardware stores.
"If your walls take a lot of abuse, this little gadget holds extra paint for easy touch-ups," says Manfredini.
4 tools for wall repairs
Pre-mixed spackling
It works for most patching jobs and nail holes. Look for DAP Fast 'n Final or Drydex, since both dry quickly and are easy for novice painters to use. Drydex is especially cool, because it goes on pink and then turns white when it's dry, so you never have to guess.
You'll also want caulk for filling in gaps between the walls and trim.
Putty knife and taping knife
Skip the 7-in-1 tool. Instead, you'll want a 2-inch putty knife and a 6-inch-wide taping knife, both with flexible blades. They'll help you patch cracks and apply joint compound.
Fiber mesh tape
Ideal for covering larger holes; look for versions from Hyde, Purdy or Shur-Line.
Flexible sanding sponges
A medium- and a fine-grit sponge can handle most jobs. "If you don't want to make a lot of dust by sanding, skip the sandpaper and smooth your spackle out with a damp sponge and warm water," says Manfredini. "It will get the job done with zero dust."
Brushes
A 2 ½-inch angled brush was made for painting trim and cutting in.
Look for quality brands like Wooster, Purdy and Benjamin Moore.
Painter's tape
While purchasing a quality painter's tape like 3M or FrogTape is important, it's more about how you apply it. Once it's on the wall, run a damp rag over the edge to create a seal. Pay attention to the release dates or when the tape needs to come off by; it varies from 15 to 30 days.
Cloth dropcloths
"Sure, it's a little more expensive to buy canvas, but if you're going to take on a painting job, you'll have these for the rest of your life," says Manfredini.
"Get the 4-foot-wide runner length to use near the walls."
Sturdy ladder
A standard 6-foot aluminum or fiberglass ladder that fits your weight specifications (don't forget that you need to add on approximately how much you'll be carrying up it) is a good investment piece.
Here's what you should always have on hand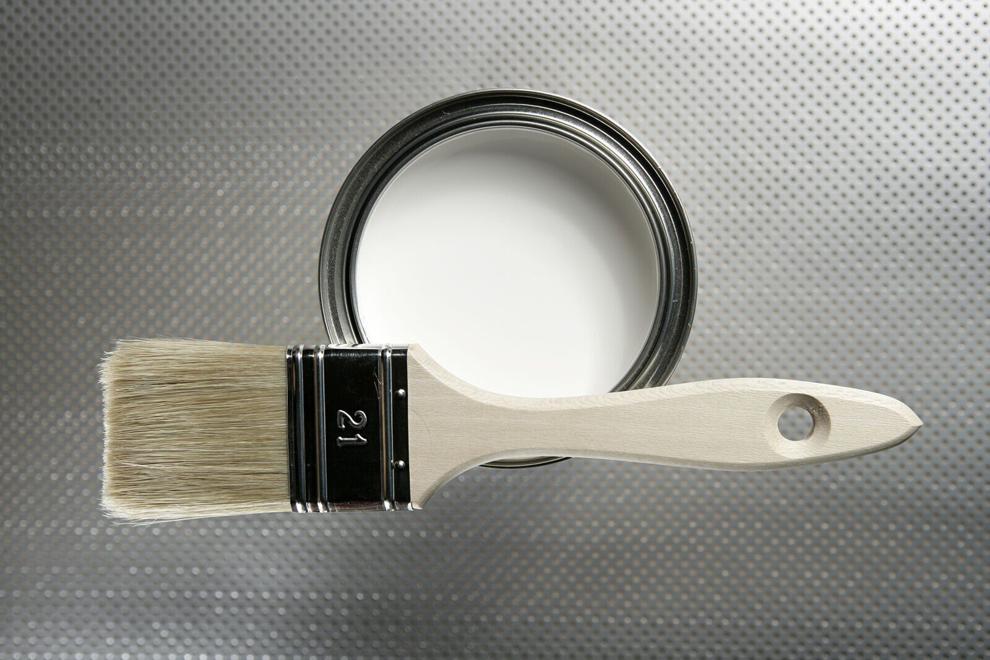 "One of the easiest things to remember about paint tools is that you get what you pay for," says Lou Manfredini, a home expert for Ace Hardware. "The biggest mistake I see homeowners make is that they buy cheap tools that don't give them good results, or they buy cheap paint — then they end up with a poor finished product."
Here are some of Manfredini's favorite must-have paint products for a flawless finish. We've broken it down into three categories: the 10 painting tools everyone should own, four that will help with necessary wall repairs and the five painting products you can probably do without.
Clear plastic bucket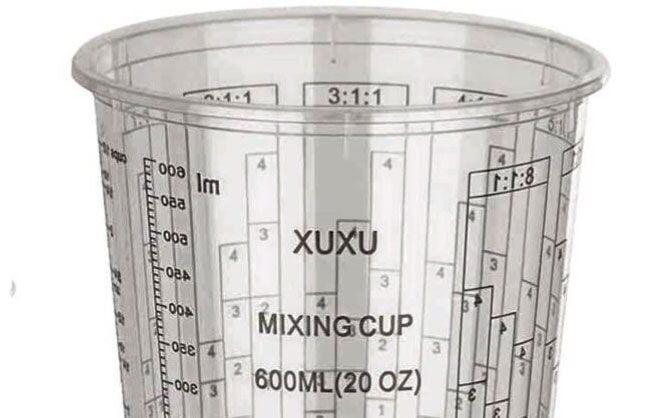 It's easier to pour paint into these containers than to work from a quart or gallon.
Roller trays
Instead of metal, buy a heavy-duty plastic tray. They're rigid, but when you go to clean them, the latex paint doesn't stick and comes right off.
5 painting tools to skip
Paint key
You don't need a special tool to open your paint cans; a standard flat-head screwdriver works just fine.
Plastic tube to cover a wet roller
If you're done painting for the day but want to pick it back up tomorrow, cover the roller in plastic wrap, then throw it into a plastic bag with an airtight seal.
Plastic tray liners
These aren't necessary if you get a quality hard plastic paint tray. Plus, it's less wasteful if you don't throw away a plastic liner each time you paint.
Paint pads
Skip these, unless you're using it to paint behind hard-to-reach areas like a toilet tank or radiator.
Anything with paint in the handle
"Any gadget that sucks paint up into its handle is a nightmare to use and to clean. In the time it takes to refill it, you could already be painting," says Manfredini.
(Better Homes and Gardens is a magazine and website devoted to ideas and improvement projects for your home and garden, plus recipes and entertaining ideas. Online at www.bhg.com.)