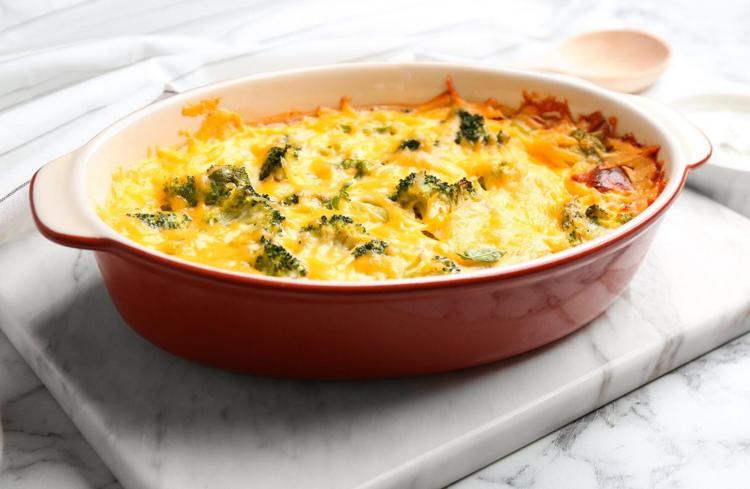 Believe it or not, there are plenty of amazing dishes you can make from frozen food items, and broccoli casserole is certainly one of them. Whether you make a classic version of the dish or choose to top it with crispy tater tots, there's no denying that broccoli casserole is a recipe for all ages.
The best part about casseroles is that they're easy to make and typically yield enough food for a few days, making meal prep a breeze. And a broccoli casserole is no different — the dish calls for frozen broccoli rather than fresh, so you can just pop open the bag and toss them straight into your baking dish.
1 can of cream of mushroom soup
2 cups cooked rice
6 ounces grated cheddar
1/4 cup butter
1 package of frozen broccoli, cooked
1 yellow onion, chopped
Bread crumbs, if desired
Add onion, cheese and soup to a mixing bowl. Pour in melted butter and mix in.Add broccoli and rice when done cooking. Mix all ingredients well.Pour mixture into a casserole dish. Top with breadcrumbs.Bake at 300 degrees for 30 minutes.