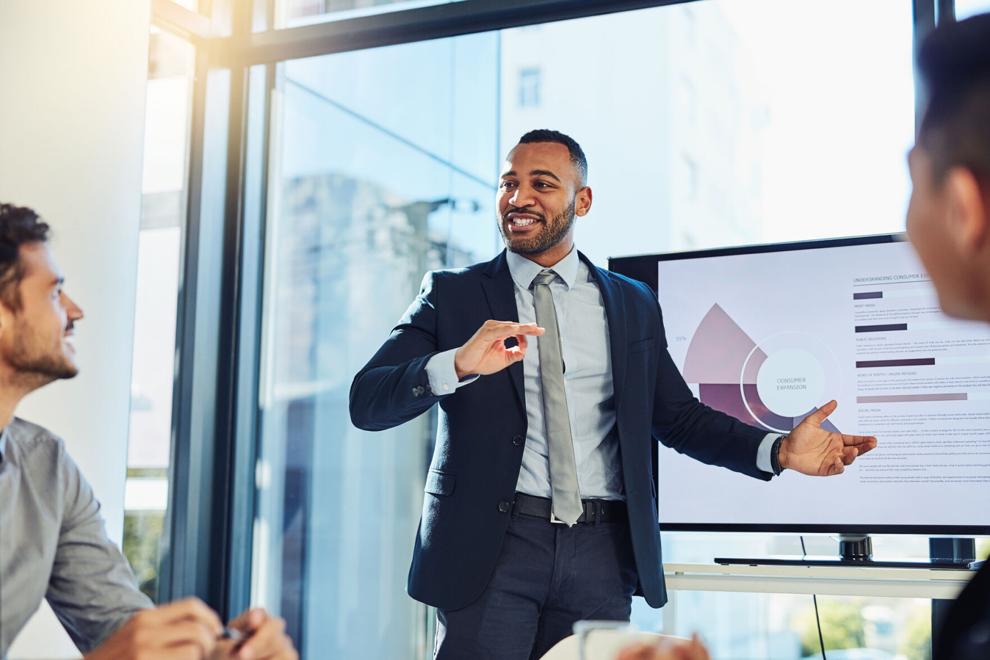 Self-assessment and introspection are essential for good leadership.
A good leader needs to continuously reevaluate where their company stands and its offerings to clients. Taking it a step further, a good leader needs to be comfortable feeling uncomfortable, according to Michael King, a lauded executive coach and founder of Nebraska-based Teams.Coach.
"Taking time to reevaluate, assess and think of new strategies for your business can lead to some uncomfortable conversations," King said. "But that process is incredibly important for a leader's personal growth. I've done it with my clients, and I've done it with my own business. You identify the gaps and address them."
Teams.Coach's Aspire Plus program creates a dynamic that allows leaders to take an inventory on a business and personal level.
Corporate introspection
In recent weeks, several marquee tech companies have announced significant layoffs. Those, King says, are the result of making difficult, uncomfortable decisions. But, he points out, if those companies had a better understanding of their needs and goals, they may not have over-hired in the first place.
"Getting uncomfortable is about getting to the space of true understanding," King said. "Sometimes we put the wrong things into the wrong categories. Sometimes we get so locked into products and services, we forget that relevance is found in the DNA of an organization."
Products and services evolve naturally, typically because of marketplace demands. King contends that systems, strategies and structures change faster than product offerings, and those changes require the most critical thought and examination.
"You have to come back every single year, maybe even quarterly, and go through an exercise in self-evaluation," King said. "If you don't like what you see, you have to be willing to go into a reboot cycle.
"A lot of businesses are facing the recession, but those challenges look different for every company. Moving with agility and decisiveness is a must. An executive coach can help navigate the process."
Facilitating assessment
A career trajectory can change in an instant. King learned that from his own experience. When you realize your career path isn't aligning with your vision, it might be time for a change. To best embrace change, King says preparation is key. To do that individuals, King said, should develop a six- or seven-figure blueprint. That blueprint is a fiscal goal—but desired earnings are only part of the equation. It also includes a leader understanding their deep aspirations and how they can reach their ideal customers.
To start the blueprint-building process, the Aspire Plus program details what it takes through a series of in-depth modules — key steps covered include identifying your targets, identifying your engagement platforms and taking clear, actionable steps.
But the process of change isn't easy and it can require direction. That's another perk of the Aspire Plus program: It offers the chance to interface with like-minded leaders hoping to grow their skills via an online platform.
"Perspective is a currency we don't cash in on enough," King said. "That input from your coach, other leaders in the program, having those types of viewpoints to help shape your inventory of yourself and your business is invaluable. There are people here with a personal growth mindset."
King sees Aspire Plus as a catalyst. Within 90 days of enrolling in the program, King believes a person can vastly alter their career trajectory.
"This program offers a road map for change," he said. "When people start experiencing that pain point of being stuck, you may know you want to launch something — you are knocking on that ceiling. Joining this type of collective can feel like a big swing, but in reality, it's an easy on-ramp toward facilitating changes that are instrumental to personal and professional success."
---
This content was produced by Brand Ave. Studios. The news and editorial departments had no role in its creation or display. Brand Ave. Studios connects advertisers with a targeted audience through compelling content programs, from concept to production and distribution. For more information contact sales@brandavestudios.com.