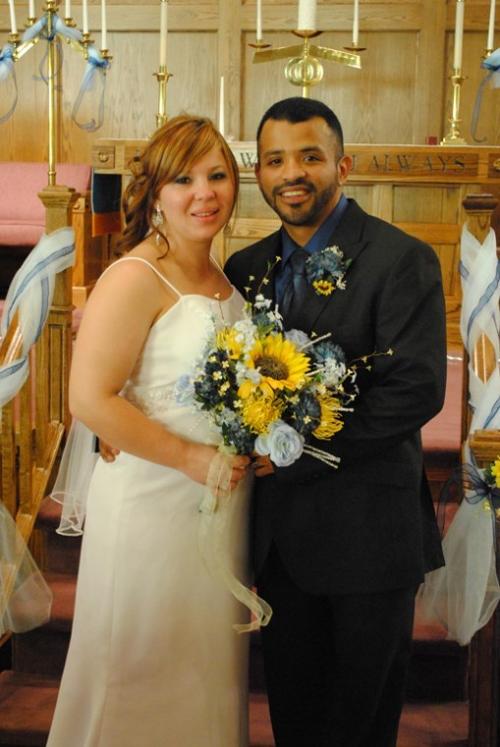 Amanda Rachelle Kelley and Juan "Johnny" Villalon, both of Lexing-ton, were married March 18, 2012 at the First United Methodist Church in Lexington. Pastor Tess Hufford officiated the 3 p.m. ceremony.
The bride is the daughter of Martin Kelley of Elm Creek and Kathryn Yerg of Lexington. Her grandparents include Emily Kelley and Zac and Roberta Tobias, all of Sargent.
The groom is the son of Navor Villalon of Lexington and the late Sofia Villalon.
The maid of honor was Kasey Noller of Kearney, a friend of the bride and the best man was Dekan Allen of Lexington, the son of the bride.
The bridesmaid was Aryan Cook of Cozad, a friend of the bride, and the flower girl was Gracie Kelly of St. Paul, a niece of the bride.
The groomsman was Raul Morales of Lexington, a friend of the groom, and the ring bearer was Mario Villalon, Jr., of Lincoln, a nephew of the groom.
After the wedding, a reception was held at the church.
The bride is a self-employed stylist and owns Color Bayou hair salon in Lexington. The groom works as a material handler at Tyson.
They make their home in Lexington.