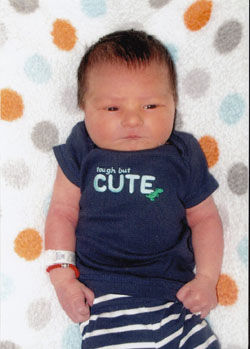 Mitchell and Jessica Fagot are the proud parents of another son, Terence Jace Fagot, born May 26, 2015 at Lexington Regional Health Center. He weighed 7 lbs., 7 oz. Terence joins brothers, Vince, 3 and Lance, 1 ½ at home.
Grandparents are Ana Gloria Rosales of Marshalltown, Iowa, Edwin Rodas of  Guatemala and Mark and Eunice Fagot of Lexington. Great-grandmother is Anita Fagot of Lexington.
Be the first to know
Get local news delivered to your inbox!