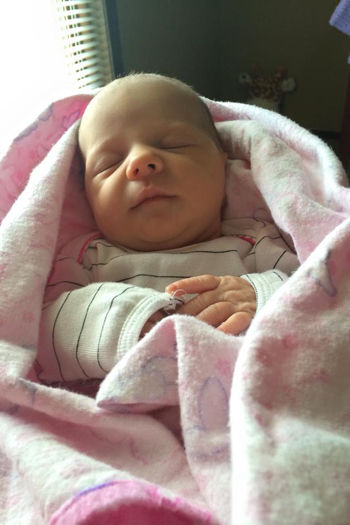 A daughter, Sophie Louise McFadden, was born May 8, 2015 at Lexington Regional Health Center, to Ryan and Julie Schwarz McFadden of Lexington. She weighed 7 lbs.
Grandparents are James and Pam Schwarz, Carol McFadden and Murray McFadden, all of Lexington.
Great-grandparents are Wayne and Mary Ann Kerr, Linda Schwarz of Lexington and the late Alfon Schwarz and Rebecca McFadden of Mullinville, Kan., and the late Kenneth McFadden and Kenneth and Beverly Brown.
Be the first to know
Get local news delivered to your inbox!