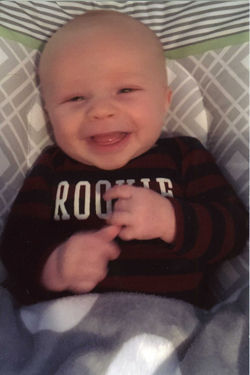 A son, Graham Daniel, was born Aug. 19, 2015 at Bryan LGH, Lincoln, to Danny and Tara McClenahan of Lincoln. He weighed 8 lbs., 4 oz. and was 20 ¾ in. long.
Grandparents include Dan and Karen McClenahan of Kearney and Dan and Deb Saunders of Lincoln. Great-grandparents are Jerald and Marian McClenahan of Chambers, Jean Hellberg of Ontario Canada, Sandy Saunders and Bill and Marlene Saunders, all of Lincoln.
Be the first to know
Get local news delivered to your inbox!